Office of the Vice President (Engagement)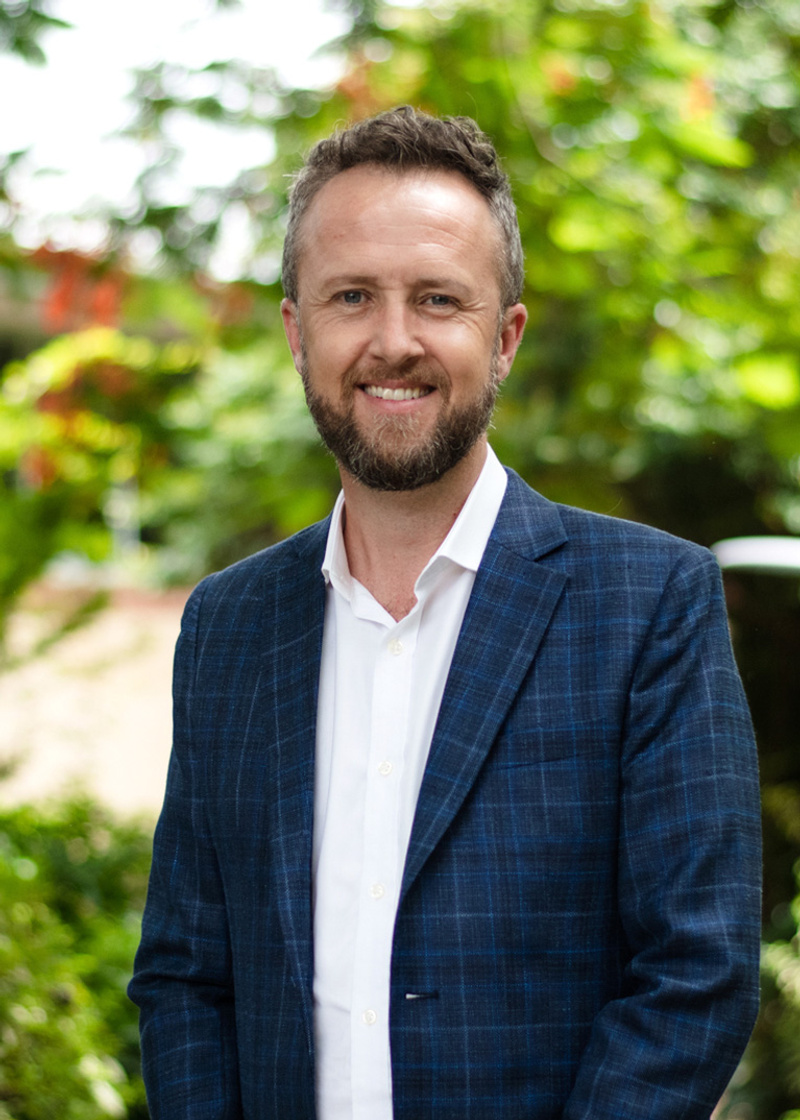 Ben Roche, Vice President (Engagement)
Ben Roche - Vice President (Engagement)
In this executive position, Ben has an overarching responsibility to align Southern Cross University's strengths and ambitions for impact with the needs of the people and enterprises in our campus regions.
Ben leads the delivery of the 'Engaged University Impact Framework'; cultivating engaged researchers, students and communities through partnerships designed, led and executed to deliver impact and mutual benefit to all stakeholders.
Ben was drawn to Southern Cross University because of its focus on delivering a sustainable engagement model, aligning the ambitions of students, researchers, alumni, enterprise and the community and ensuring these are reflected in the university's strategic priorities.
As a human geographer, Ben is passionate about participatory approaches to sustainable development and the role that education and engagement can play in creating resilience, capacity and well-being in communities. He has taught, researched and practised in the areas of community-based learning, participatory planning, sustainable development and community engagement. Ben also provides advice to various organisations and governments on strategic approaches to education, engagement and development.
Ben's contribution to community engagement in higher education, specifically service learning in built environment disciplines, has been recognised through a national Carrick Citation. He also received the Edith Cowan Authentic Learning Award from the Higher Education Research and Development Society of Australasia. In 2019, Ben received the Australian Financial Review Higher Education Award for Best Industry Engagement and the Business Higher Education Roundtable Award for Excellence in Community Engagement for the national pilot program, Farming Together. Ben is the Immediate Past President of Engagement Australia.
Vice President (Engagement) portfolio
The Vice President (Engagement) portfolio is focused on strategically aligning of the ambitions of the community and enterprises in its campus regions with the university's vision, mission and goals. It is comprised of three activity clusters: Office of Engagement, Strategic Projects and Southern Cross Global.
Office of Engagement
Delivers a marketing and communications strategy that effectively and authentically articulates the Southern Cross University proposition and ambitions for engagement across numerous stakeholder groups. This team are the makers, creators, storytellers and connectors, they bring together organisations and individuals to deliver innovative outcomes in the context of University strategic priorities.
Key functions include:
Future students
Marketing and communications
Digital and design
Partnerships
Advancement
Strategic projects
Designs and facilitates industry-driven collaborations and capacity building that yield an increase in externally funded research and education opportunities against identified strategic priorities.
Key functions include:
Targeted stakeholder facilitation and coordination
Non-research grant development
Impact-oriented, extension and outreach
Strategic industry and government engagement
Capacity building and network-based program delivery
Southern Cross Global
Drives global demand for Southern Cross University courses and increases our international engagement by promoting the University's education and research strengths and capabilities.
Key functions include:
Business development and international recruitment
Student mobility
International partnerships
International student support services
Education collaboration and transnational education
+