Events and Engagement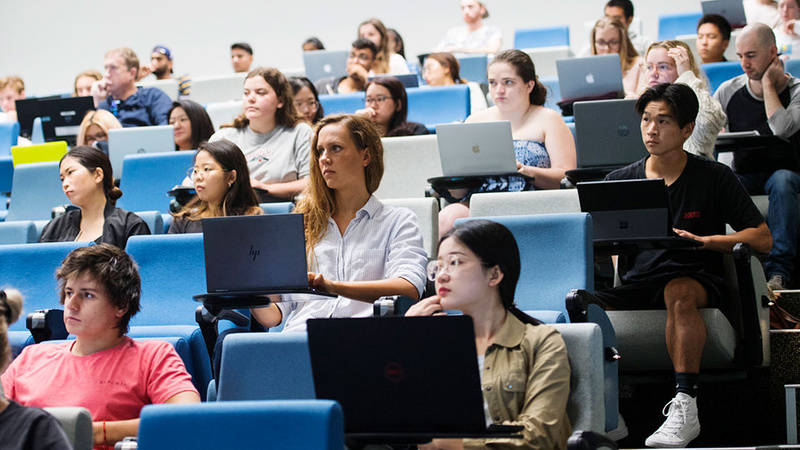 The Faculty of Business, Law and Arts at Southern Cross University hosts and participates in a suite of events each year. These include public lectures, seminars highlighting the latest research, events for high school students, and professional development workshops.
Information about all events can be found on our Facebook page, Eventbrite and our Research Blog.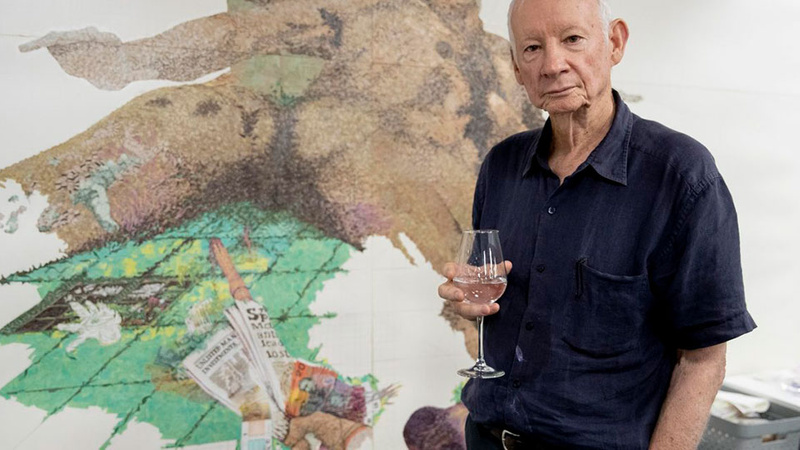 Visiting Law and Humanities Artist in residence John Reid at the Gold Coast campus in May, August and December 2019 pictured with his work 'Untitled', initiated in 1982 in response to Amnesty International's 'Disappearance Campaign', triggered by the criminal political climate in Central and South America; and the Australian government's relationship with Indonesia and policy on East Timor.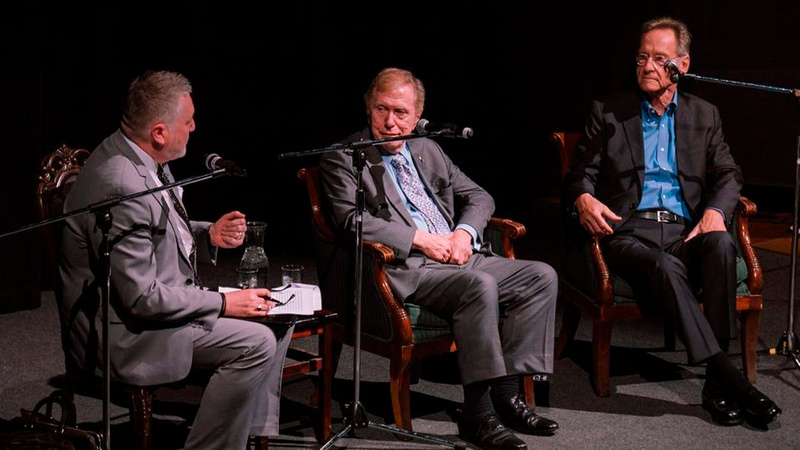 In a sold-out Byron Community Theatre in November 2019, the SLJ in collaboration with our friends at the Byron Writers Festival hosted a public lecture plus Q and A with two giants of the legal and literary world. The Hon. Mr. Michael Kirby AO, QC and German author, professor, and former constitutional court judge, Bernhard Schlink.
Image L-R: Professor William MacNeil, Mr Michael Kirby AO, QC, and Professor Bernhard Schlink.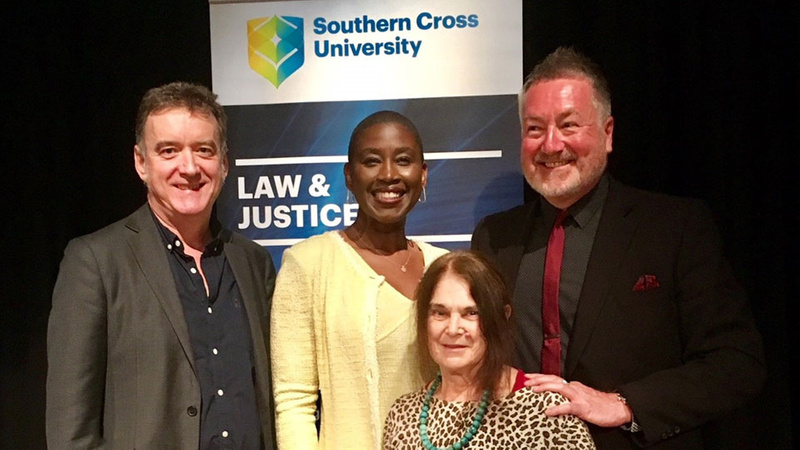 Professor Michele Bratcher Goodwin, Chancellor's Professor of Law at the University of California, presented as key speaker at the 2017 Greta Bird Lecture on Legal Theory and Critique themed: Pregnancy, Poverty and the State: should the state control a woman's right to choose? Professor Goodwin is the founder and director of the Centre for Biotechnology and Global Health Policy at UC Irvine School of Law and is one of the world's leading authorities on the regulation of medicine, science, and biotechnology. Her scholarship defines new ways of thinking about the intersections of law, society, economics, and the human body.
---
Contact the Faculty of Business, Law and Arts - Southern Cross
Executive Dean of Faculty
T: +61 7 5589 3054
Associate Dean (Education)
T: +61 2 6620 3848
Associate Dean (Research)
T: +61 7 5589 3036
+