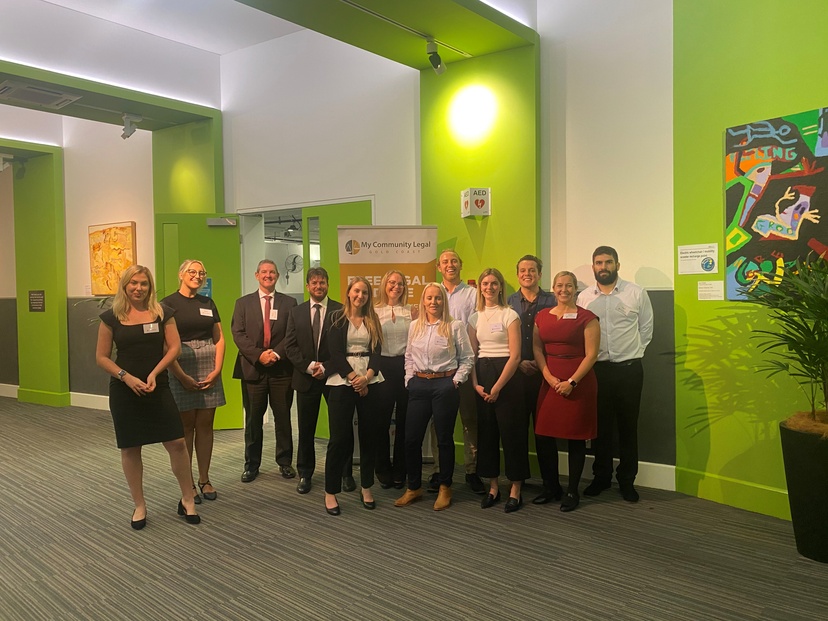 Discover more about our engagements within the community
Dedicated to fostering community engagement through a diverse range of events, partnerships and opportunities. Immerse yourself in enriching experiences and connect with industry experts by exploring below.
High School Engagement
The Faculty of Business, Law and Arts also offers a number of options for high school students to become involved with Southern Cross University.
For more information on any of these opportunities please email or call +61 2 6620 3800.
Engage with Southern Cross University
You can also learn more about wider University engagement here.
Criminal Process Intensive
This four-day unit explores how major crimes are prosecuted and defended and also overviews the role of lawyers, police, courts and the criminal justice system. The unit is ideal for students interested in criminology, the criminal justice system and law. The program has an optional assessment component and, if the unit is completed successfully, students will be granted credit towards a number of School of Law and Justice courses. Senior students undertaking Legal Studies, Advanced English, History or Business Studies may be particularly interested in this unit. Thirty places are available each offering, and no fees are charged. E: lawhos@scu.edu.au T: +61 2 66 20 3800
Enquire
HSC Legal Studies Day
This annual event assists students in their preparation for their HSC legal studies examinations by accessing expert advice and knowledge from an experienced HSC markers and legal studies teachers. The day includes insights into the HSC and legal studies syllabus subjects, including human rights, crime, family, world order and global environmental protection. The School of Law and Justice hosts this free student event. E: lawhos@scu.edu.au T: +61 2 66 20 3800
Enquire
My Community Legal
My Community Legal gives law students the invaluable opportunity to gain first-hand experience in providing free legal services to those unable to afford legal advice. Through the partnership between Faculty of Business, Law and Arts and My Community Legal, SLJ students are able to apply for a voluntary placement at My Community Legal with approved applicants working in the centre one day per week. During their placements, SLJ students will gain insight into holistic lawyering, a philosophy that sees legal officers motivated by neither government diktat nor commercial opportunity, but rather by the belief in access to justice for all. My Community Legal is accredited by the National Association of Community Legal Centres and is an ACNC registered charity.
Contact Associate Pro. Jennifer Nielsen for more
Byron Writers Festival
After more than two decades of partnering with the iconic Byron Writers Festival, in 2019 Southern Cross University confirmed its commitment to the festival by signing a new three-year agreement. The Faculty of Business, Law and Arts is proud to be part of this important and creative partnership.
The School has hosted several key festival panels and events in the past including
In Conversation with Alexander McCall Smith (2018):

Well-known novelist, Alexander McCall Smith - Emeritus Professor of Medical Law at the University of Edinburgh and the author of more than 80 books, including best-seller, The Number One Ladies Detective Agency - was interviewed by Professor William MacNeil, Dean and Head of the SLJ;

The inaugural Professor Greta Bird Lecture in Legal Theory and Critique (2018):

Leading critical race theorist, Professor Michele Bratcher Goodwin - Chancellor's Professor of Law at the University of California at Irvine and medico-legal scholar - delivered the address, "Pregnancy, Poverty and the State";

The Honourable Michael Kirby Lecture (2019):

Former justice of the High Court of Australia and internationally renowned human rights advocate, The Honourable Michael Kirby, was joined by his German judicial counterpart, Professor Bernhard Schlink of Humboldt University (Berlin), Westphalian judge and bestselling author of The Reader for a spirited evening of robust debate on law, letters and life, moderated by Professor William MacNeil, Dean and Head of the SLJ.
---