Research in Business and Enterprise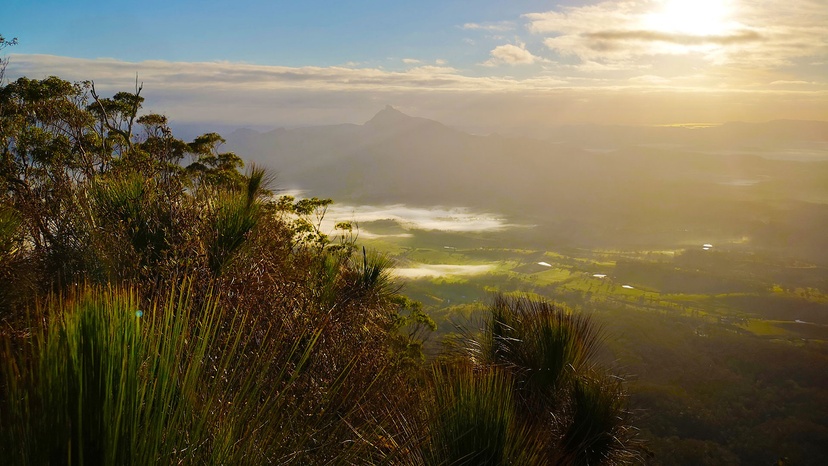 Researchers in the Faculty of Business, Law and Arts are driven to provide solutions to contemporary problems.
Many of our academic staff are leaders in their field and the impact of the Faculty's research contributes to the broader public policy discourse. The Faculty collaborates with industry, government and partner organisations locally, around Australia and globally. Our research disciplines in Business, Management and Tourism focus on the latest trends.
Creating sustainable visitor experiences at popular destinations so places like Wollumbin (Mount Warning as pictured) aren't loved to death.
Impact and Engagement
The Faculty strives for research excellence that informs industry practice, policy and regulation. Our research projects are shaped through stakeholder engagement, often with national relevance and global impact. We are committed to research outcomes that make a difference.
Learn more about the Wollumbin (Mount Warning) project
Explore higher degree research
Research for a better world
Research degrees
We welcome new research students. The Faculty's team of research supervisors can help turn your burning interest into a new body of knowledge. We have research strengths and priorities in:
Tourism, leisure, gambling
Finance and accounting, business and management, public administration and policy
Information systems and technology.
Visit the Graduate School for information about research degrees and supervisors.
Research impact clusters
At Southern Cross University, our research impact clusters identify four areas of urgent need. Our researchers are already making an impact locally, regionally and globally. We believe these clusters will make that impact even greater – by optimising ideas, projects, facilities and resources; targeting existing and potential areas of need; and enabling interconnected and multidisciplinary relationships.
Visit SCU Research for information about clusters and opportunities
---