Researching the impacts of Airbnb on the NSW North Coast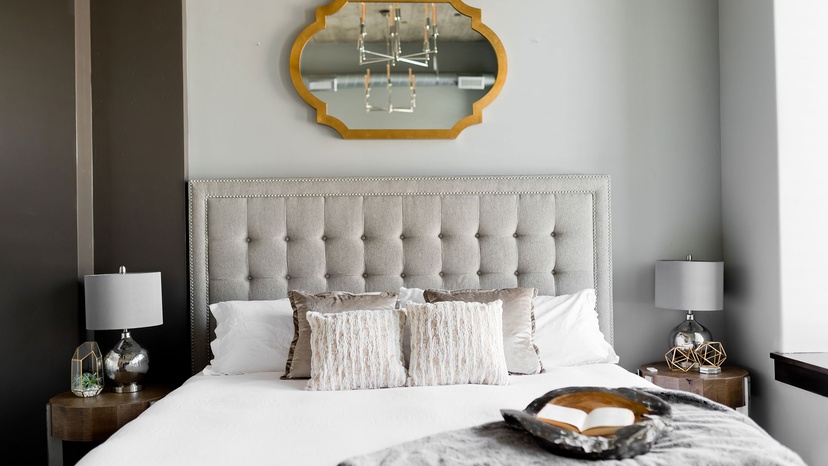 The Airbnb phenomenon has exploded worldwide.
The online peer-to-peer home-sharing platform operates in 191 countries, with more than five million listings.
Airbnb has also taken off in Australia, with 166,000 listings. Its growth has had the greatest impact in popular coastal destinations, like Byron Bay. This small community of about 9,000 people receives more than two million visitors annually. At 222:1, Byron Bay's visitor-to-local ratio is among the highest in the world. Visitor numbers are expected to increase to 3.8 million by 2030, according to Byron Shire Council's Sustainable Visitor Strategy. At the same time, Byron Shire has one of Australia's least affordable regional rental housing markets.
Byron Bay is part of the Northern Rivers region of NSW. That region, a 20,733 km2 area stretching from Tweed Heads at Qld border in the north to Grafton in the south, has around 4% (6,500) of Airbnb's total listings for Australia. Anecdotally, evidence had emerged about Airbnb reducing the supply of rental properties, driving up rents and changing the character of neighbourhoods in Byron Bay. What was missing, though, was quantitatively and quantitative data to substantiate those claims. Southern Cross University was ready to step forward to provide expertise.
In 2018 a Southern Cross University research team -- comprised of Dr Deborah Che, Dr Tania von der Heidt, Dr Sabine Muschter and Dr Rodney Caldicott – began investigating the effect of Airbnb on the NSW North Coast. Their work has since evolved into a series of projects.
First up, the researchers examined Byron Shire residents' perspectives on the impacts of Airbnb. This initial project was funded by a 2018 Southern Cross University Tourism Research Cluster seed grant. Through interviews and a broad-based survey of more than 800 community members, the research team identified both positive and negative impacts of Airbnb. On the plus side of the ledger, the community believed Airbnb leads to increased income for Airbnb hosts, local employment opportunities and local tax revenue. On the other hand, the Byron Shire community perceived that Airbnb reduces the availability of affordable housing for residents; and increases traffic, parking congestion, waste management problems, and infrastructure costs. In the survey, Byron Shire community members indicated the need for on-site management and greater regulation of any short-term rental accommodation. Community members also wanted more public information on Airbnb-related issues within the Shire. Further results of the Byron Shire residents' survey are available in the media release.
Off the back of the release of the findings from the Byron Shire residents' study (which drew widespread local, state and national media interest), two more projects were commissioned in 2019.
The first of these was in partnership (and matching external funding) with the Byron Shire Council. This time, the Southern Cross University researchers investigated the impacts of short-term rental accommodation (STRA) (including Airbnb) on development application approved accommodation properties, like hotels, motels, resorts, caravan parks, etc, in the Byron Shire. Known as Approved Accommodation Providers (AAPs), owners and managers pay higher commercial rates and infrastructure servicing levies, must provide mandatory car parking and insurance policies for their guests, and meet stringent fire safety regulations.
Yet STRA providers do not face these costs and regulations, so competition in the holiday accommodation sector is not on a level playing field. The survey found nearly 90% of the 57 AAPs respondents felt the growth of STRA in the Byron Shire has led or contributed to an oversupply of tourist accommodation in certain parts of the local government area. STRA, they said, had decreased the commercial viability of approved accommodation businesses and created an unequal playing field for AAPs. More than 80% of respondents saw decreases in occupancy rates, average net-rates and net revenue in the past two years. As a result, one-third of AAPs have considered upgrading/renovating the accommodation property or repositioning or selling the business.
Further, the growth of STRA in the Byron Shire has negatively impacted the personal lives of staff working in the AAP sector by increasing their workload, anxiety and stress levels. One AAP interviewee spoke of the personal toll:
"… there's only one outcome, and that's bankruptcy. All the approved operators are going broke, including myself. I used to have a large crew, I now employ nobody, and I do all jobs myself. Everybody is exhausted, getting sick, ill, suffering. I personally left my marriage over it. Everyone's business is going under. Everyone's business is unstable, but nobody wants to pay for the business. The business I've built up over 20 years is now worth nothing."
To manage the competitive environment more fairly, the AAP respondents indicated the need for greater regulation of STRA, including on-site management, rental caps and commercial council rates for properties without such management, enforcement of non-compliance, reporting avenues to lodge complaints of misconduct, and creation of a mandatory local government operated register for all STRA. Further information on the AAP survey is available in the media release.
What of the impact of Airbnb on the entire NSW North Coast region? In partnership with the tourism agency Destination North Coast, the next project aimed to give locals a say in decision-making about how to manage STRA. The research team surveyed more than 1600 residents across 12 council areas: Ballina, Bellingen, Clarence Valley, Coffs Harbour, Kempsey, Kyogle, Lismore, MidCoast, Nambucca, Port Macquarie-Hastings, Richmond and Tweed. Residents surveyed included 320 Airbnb hosts, 169 AAPs and 1143 other residents.
The findings demonstrated a diverse range of perceptions of the NSW North Coast accommodation sector, with many championing the positive impacts to tourism, the local economy and employment. Around half of the respondents called for more regulation of STRA, highlighting impacts such as increased traffic and parking congestion, neighbourhood noise levels, and reduced availability of affordable housing. Most residents (71%) and AAPs (64%) favoured rental caps for permanently non-hosted investment properties; while only a third (34%) of Airbnb hosts residing in the NSW North Coast region supported day limits for such properties.
The survey results for each of the 12 councils plus the combined regional results were presented to Destination North Coast and to the 12 individual councils to consider when making formal submission to the NSW Government as part of the Fair-Trading Amendment (Short-term rental accommodation) Bill 2018. For further analysis of the results of the NSW North Coast survey, read the media release.
The team's series of research projects have provided critical knowledge about the local context of short-term rental accommodation (STRA) and contributed to civic decision-making and future management of the STRA sector.
The Faculty has supported this meaningful Airbnb research as an example of work that investigates real-world impacts to inform decision making. The team continues to undertake research to inform policy for STRAs.
What's next? This year the research research team plans to investigate how the mandatory STRA registration system in the Australian island state of Tasmania compares with those in other jurisdictions around the world (e.g. Berlin, Japan, Mallorca).
Reports and academic publications The reports are available here for public access.
Approved accommodation providers in Byron Shire
An investigation into the nature and range of impacts of short-term rental accommodation (including Airbnb) on approved accommodation providers in the Byron Shire: report to Byron Shire Council
Access the report here
Airbnb in the Byron Shire - bane or blessing?
An investigation into the nature and range of impacts of Airbnb on a local community.
Access the report here
Overall report for 12 Mid and North Coast NSW council areas
Study of resident perceptions of short-term holiday letting (STHL) in 12 Mid and North Coast NSW council areas.
Access the report here
Individual reports for each of the 12 Mid and North Coast NSW council areas:
---