COVID-19: Challenges for international educational sector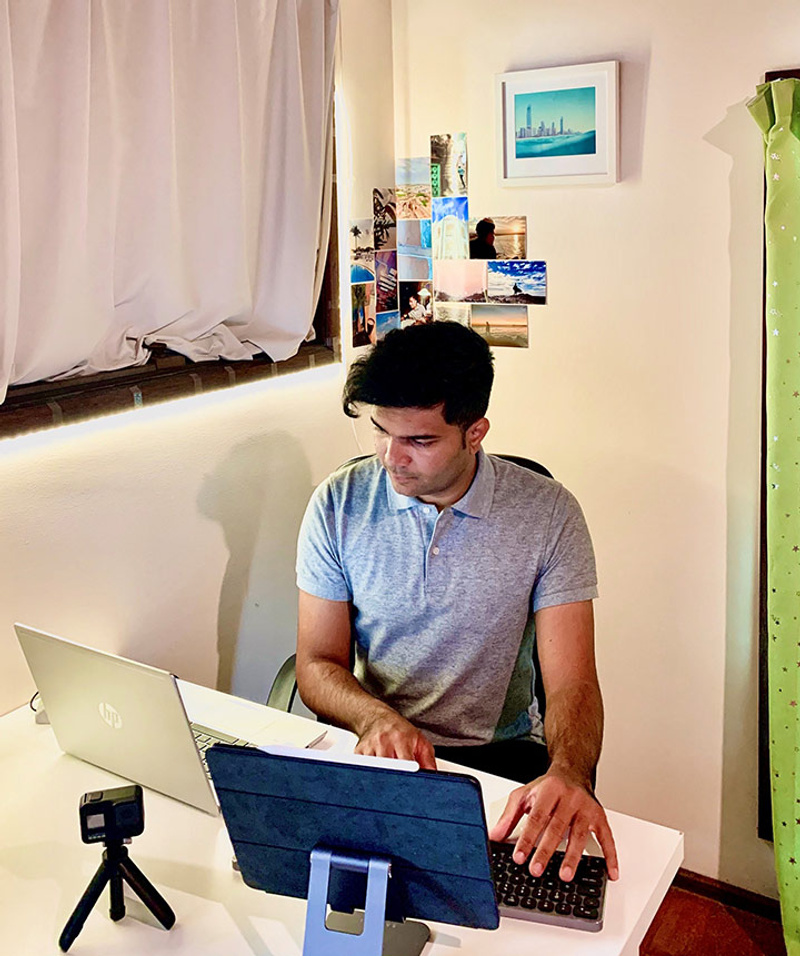 "These times remind me of 2008–2009 when I used to live and work in the UK; this is when the Global Financial Crisis hit the world, it was challenging for sure."
These are the words of Mohit Trivedi a Student Experience Program Manager at Study Gold Coast who completed a Master of Tourism at Southern Cross University in 2016.
"Any major event of this scale is bound to cause global disruption and that is what we are experiencing currently," he said.
"Some of us have unfortunately been impacted more severely than others but I believe we must stay #InThisTogether and sail through this disruption, while looking after one another and demonstrating an element of care within our communities."
Those in the international education sector, Mr Trivedi says, are not only experiencing the impacts of COVID-19 but also responding to the situation: showcasing adaptability, flexibility and resilience, to ensure they bounce back swiftly once we are on the other side of this situation.
"I have the opportunity to look after Study Gold Coast's Student Experience strategy and if there was one time when this mattered the most, it would be today."
"We continue to manage risks, offer accessible student support, empower changemakers and offer meaningful solutions that will have a lasting positive impact on those affected the most."
One example of change resulting from the COVID-19 situation is evident in the Virtual Gold Coast Student Hub.
"That is a fully-fledged online version of the physical space located on the Gold Coast. We identified areas that were scalable to an online platform, made meaningful value adds to suit the online environment, learnt lessons from this process and continued seeking input from our stakeholders," said Mr Trivedi.
"This situation has motivated us to cultivate a mindset of "Online First" as applicable across the entire organisation and our projects going forward. The sector at large has also realised this, and I believe we will see online learning or online engagement take a more strategic place within multiple industries worldwide."
"Major events of this scale remind us that we live in a very connected and dynamic world and we must be prepared to respond in a way that is sustainable, holistic and effective."
Mr Trivedi said he has also learnt that whatever industry or sector we may be working in, we must ensure they can be performed in more than just one way.
"I would say to my fellow SCU alumni and the student community that although we are facing challenging and uncertain times, we must gather courage to remain optimistic and believe that in each other we will find the strength to respond to the global impacts caused by COVID-19."
For any current Gold Coast students needing student support during this time, it can be accessed here: https://goldcoaststudenthub.com/support/ .