Osteopathy students on placement in the outback
Published 26 February 2021
Ten osteopathy students from Southern Cross University were treated to a unique placement this month as they took a student-led clinic to the outback towns of Bourke and Brewarrina.
Watch the video of students talking about their placement
The Masters of Osteopathic Medicine students from Gold Coast and Lismore campuses treated locals at the clinics, which were free of charge to the community, over two weeks in February.
Although Southern Cross nursing and allied health students are a frequent presence in both towns on senior placements, the osteopathy clinic was a first.
"The clinics were incredibly popular," said Osteopathy program coordinator Bimbi Gray, "and we were booked out every day. We plan to be back in November this year and in 2022 as well."
Southern Cross University is one of just three universities in Australia offering tertiary studies in osteopathy and works closely with The North West Academic Centre, supported by Dr Tara Walker, to offer the student-run clinics at Bourke District Hospital and at the Brewarrina Aboriginal Child and Family Centre. The placement reflects the strengthened partnership not only between Southern Cross University and the people from local communities but also with UDRH (University of Rural Health) and the North West Academic Centre.
Gold Coast student Rodney Williams said the experience in Bourke and Brewarrina was fantastic.
"We were welcomed by everyone. The resilience and ability of people to just get on and get things done was really impressive," he said.
Fellow student Sarah McCahon said the experience was mutually beneficial. "People seemed really keen on accessing our services – the clinics were full from 9 til 5.30 every day – but we got a lot out of it too. It really challenged our clinical thinking.
"In metro centres you can access things like exercise bands for rehab easily but in the outback sometimes you have to get creative. That is very valuable preparation for professional practice," she said.
Health challenges in remote areas such as Bourke and Brewarrina are varied and complex, said Ms Gray.
"Allied health services such as Osteopathy are essential to the multidisciplinary care needed to address the diverse healthcare demands of Australians living in these remote areas. This has been an incredibly rich cultural and learning experience for our students. We hope this encourages our future Southern Cross graduates to consider careers in geographic areas where there are shortages of health services," Ms Gray said.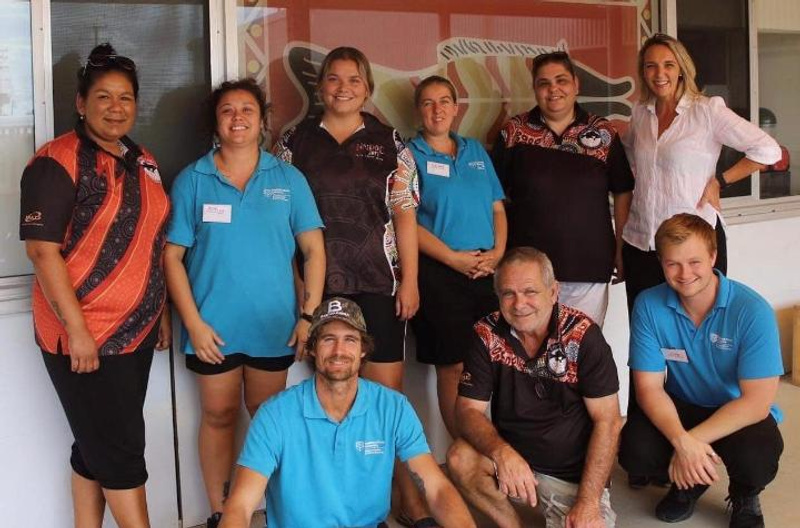 Osteopathy is a hands-on manual therapy that restores movement and function through a combination of massage, joint movement, stretches, gentle joint manipulation and exercise. In Australia, osteopaths are government registered allied health practitioners who complete university training in anatomy, physiology, pathology, general healthcare diagnosis, and osteopathic techniques. Osteopaths can provide all-round osteopathic care, as well as concentrating on specific areas of practice, such as exercise-based rehabilitation, pain management, paediatric and sports medicine.
Learn more about studying Osteopathy at Southern Cross University.
Media contact:
Content team, content@scu.edu.au