Global Accessibility Awareness Day
19 May
Global Accessibility Awareness Day
Thursday 19 May 2022 is Global Accessibility Awareness Day (GAAD). The purpose of GAAD is to get everyone talking, thinking and learning about digital access and inclusion and the more than one billion people who live with disability globally. Every day, students and staff with a disability are accessing the University's services online and they must be able to experience web-based services, content and other digital products with the same successful outcome as those without disabilities.
Download GAAD meeting backgrounds for Zoom.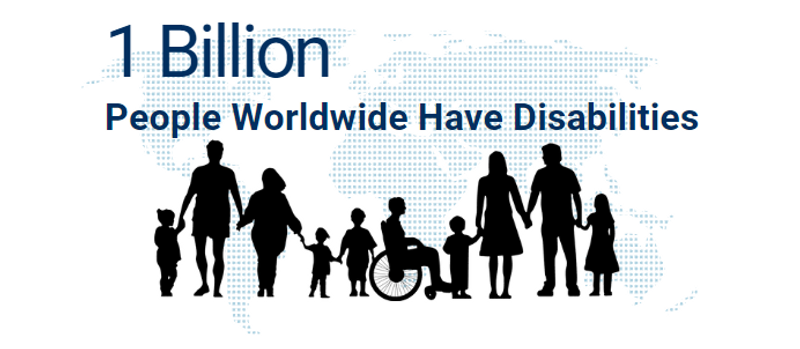 Source: https://accessibility.day
How can I support students with disability?
University of Melbourne has developed a guide for Academics and provides tips and advice that students with disability want teachers to know. Read more
Make your online meeting accessible
Tips for ensuring that everybody can participate in online meetings. Read more
Accessibility features of Zoom
There are several accessibility features in Zoom to ensure that people of all abilities can meet and collaborate with one another. These features take into consideration the wide range of hearing, vision, mobility, and cognitive abilities. Read more
Accessibility overview of Microsoft Teams
Overview of the many accessibility features that make sure all users can have the best possible experience in Microsoft Teams. Read more
Web accessibility at Southern Cross University
Southern Cross University is committed to ensuring access for the widest range of people with disabilities. Read more
What is the Colour Contrast Analyser?
It is primarily a tool for checking foreground & background colour combinations to determine if they provide good colour visibility. The contrast ratio helps determine whether or not the contrast between two colours can be read by people with colour blindness or other visual impairments. Read more
Improve accessibility with the Accessibility Checker
Before sending your Outlook email message or sharing your Word document, Excel spreadsheet, or PowerPoint presentation, run the Accessibility Checker to make sure your Microsoft Office content is easy for people with disabilities to read and edit. Read more
Social Media Accessibility
A free resource hub to learn how to make content inclusive and accessible for people with disabilities. Read more
Videos
Like any community, people with disability have diverse views. They deal with issues like accessibility, discrimination, and exclusion on a daily basis.
My Story: Meet six Australians who share their own personal stories of living with disability Watch | Duration: 30 minutes
Veronica scores 100% with Sway magnified to 225%
A college student with low vision uses built-in accessibility in Office 365 and Windows 10 | Duration 1min 50s Watch
Centre for Accessibility Australia video | Duration 2mins 40s Watch
Date and time
From:
09:00 AM Thursday, May 19, 2022
To:
05:00 PM Thursday, May 19, 2022
Location