Office of the Vice President (Engagement)
Ben Roche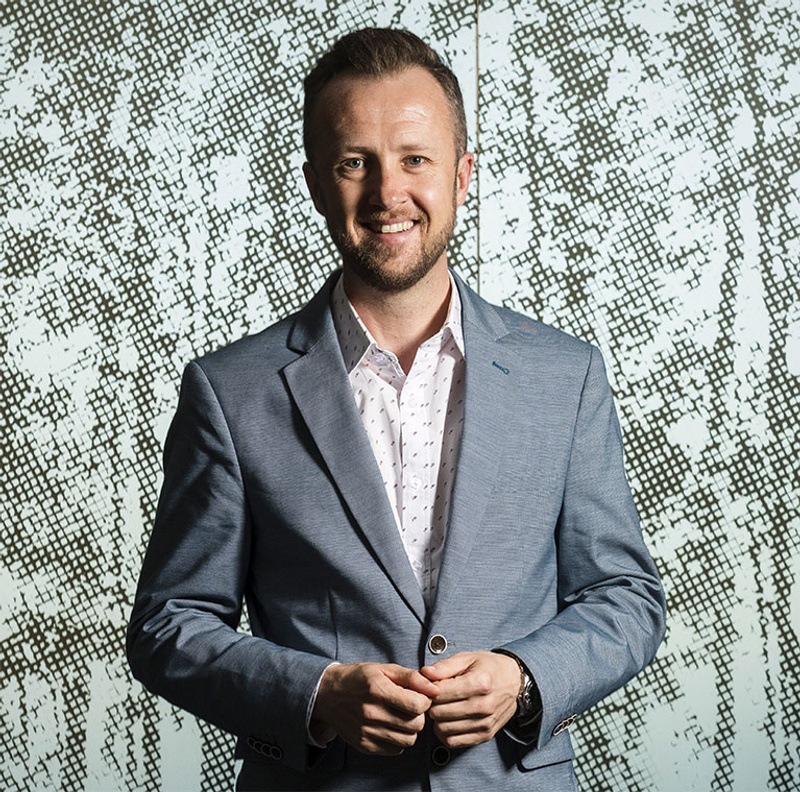 Ben Roche — Vice President (Engagement)
In this executive position Ben has overarching responsibility for the suite of portfolios that focus on connecting the University's research and teaching strengths with the sustainable development needs of our communities. He provides leadership and advice to drive engagement strategies and cultivate key relationships and networks to realise the University's strategic priorities whilst optimising community benefit, impact and exchange.
As a human geographer, Ben is passionate about participatory approaches to sustainable development and the role that education and engagement can play in creating resilience, capacity and well-being in communities. He has taught, researched and practised in the areas of community-based learning, participatory planning, sustainable development and community engagement. Ben continues to provide advice to a range of organisations and governments on strategic approaches to education, engagement and development.
Ben's contribution to community engagement in higher education, specifically service learning in built environment disciplines, was recognised through a Carrick Citation in 2008 and that same year he was the recipient of the Edith Cowan Authentic Learning Award from the Higher Education Research and Development Society of Australasia.
About the Office of the Vice President (Engagement)
The Vice President (Engagement) portfolio is focused on enabling strategic connectivity and partnering in support of the University's vision, mission and goals. It is comprised of a series of related activity clusters: Partnerships, Strategic Projects and Marketing.
As a key portfolio within Southern Cross, we strive to create a vibrant campus life, rich student experience, relevant research and teaching and a healthy and sustainable organisation through the central practices of engagement, collaboration and partnership. Be inspired by our Stories of Engagement.
Partnerships
The Partnerships team connect, broker and facilitate partnering with organisations and individuals to deliver quality academic and development outcomes in the context of the University's strategic priorities.
Key functions include:
Nurturing and developing a culture of giving through enhanced donor and industry relationships
Coordination of the University Alumni Impact Awards
Community impact projects with Live Ideas
Developing entrepreneurial mindsets
Deepening connections through primary and high school partnership programs.
Strategic Projects
Design and form industry-driven collaborations that yield an increase in externally funded research and education opportunities against identified strategic priorities.
Key functions include:
Farming Together national pilot program
Regenerative Agriculture Alliance
Industry and Government liaison
New strategic industry-driven initiatives.
Marketing
The Marketing, Media and Communications team provides a range of services related to news, media, advertising, publications and the public website.
Our experienced staff, located across our campuses, keep our community, stakeholders and the media informed of the latest news at Southern Cross University through regular media releases and social media.