Professor Amanda Reichelt-Brushett
Professor Amanda Reichelt-Brushett explains the importance of tropical marine research.
The focus of my research is on tropical marine ecotoxicology and helping to understand the sensitivity of tropical communities as opposed to temperate communities.
This link to tropical systems has enabled me to do a lot of my research in eastern Indonesia and through collaborations with various universities there including University of Patti Mira where we have a large research project which is focused on understanding impacts of mercury from small-scale mining activities and this has developed into policy changes in the in the local area.
We get postgraduate students from all over the world we have a really dynamic international community we live in a regional environment where we can step out our door and be at the ocean or be in the forest within 20 minutes.
Our school the school of environment Science and Engineering and Southern Cross University has a very large focus on postgraduate students so that all the staff in our school are highly research active we focus on ecotoxicology marine pollution under the umbrella of sources fate and consequences of contaminants in the environment.
We have students also working on pesticides and the impacts of pesticides in marine and aquatic systems and the PhD pathway is a really exciting one for students that are interested in a research career it's a three years that you get to absolutely dedicate your time to one topic.
Great supervisors are here at Southern Cross University and we often work in supervisory teams where the students get the best of everybody.
World-class analytical equipment as well as unbelievably beautiful environments.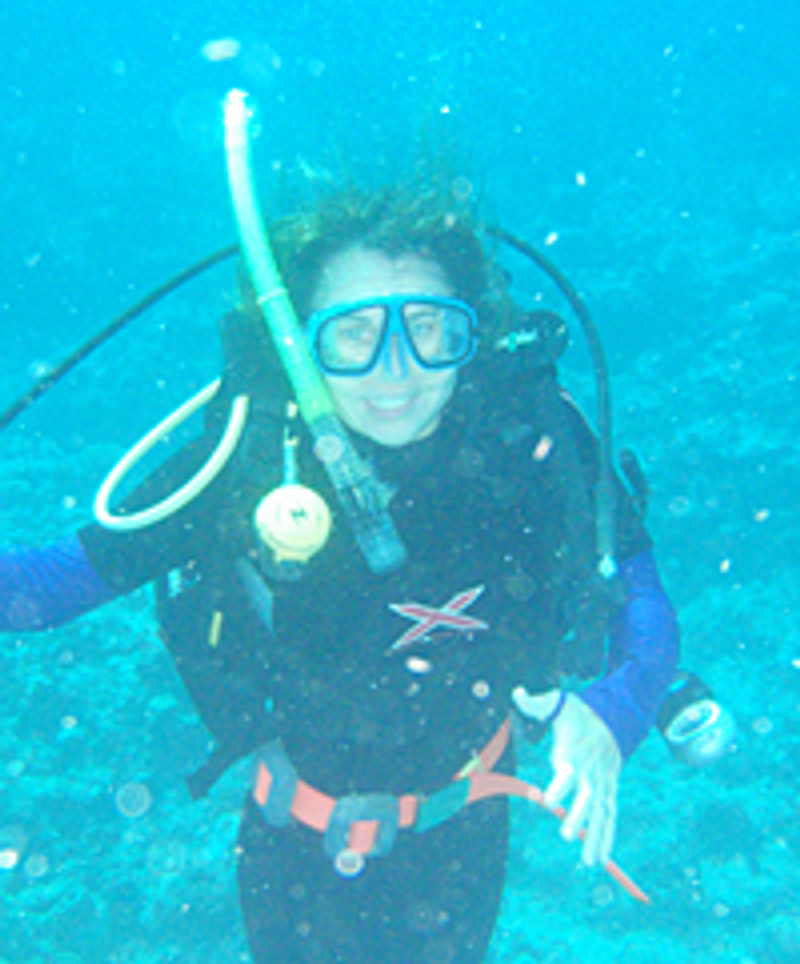 BAppSc(UNE NR)
MSc(JCU)
PhD(SCU)
Research Summary
Professor Amanda Reichelt-Brushett has a Bachelor of Applied Science in Coastal Management from the University of New England - Northern Rivers, a Master of Science in Marine Chemistry from James Cook University (North Queensland) and a PhD in Marine Ecotoxicology from Southern Cross University. Amanda is a senior lecturer and has published in many scientific journals, presented her research findings at national and international conferences and co-authored a book chapter. She has 20 years experience in investigating human impacts on the environment.
Her research focus is based on enhancing our understanding of the sources, fate and consequences of contaminants in our environment and includes several subthemes:
ecotoxicology, bioindicators and holistic risk assessment approaches,
sediment and water quality assessment and management,
benthic community assessment,
sustainable practice, rehabilitation and restoration.
She has developed early life stage toxicity tests for corals and is currently working on developing toxicity tests for other tropical marine species, of which very few test methods are available. She has acted as advisor to landholder groups in PNG by providing expertise the assessment of the potential impacts of deep sea mine tailings disposal in coastal regions of PNG.
Awards and Distinctions
Vice Chancellor's Citation for outstanding contribution to student learning (2015) For developing multidisciplinary understanding of chemistry in society: Expanding skills in creativity, innovation, and inquiry to inspire environmental science students to solve problems.
Prix Universite Blaise Pascal des etudiants (2014) The Videoformes digital art festival prize, Clermont-Ferrand, France for the collaborative project: "after | image" by G. Cooke (SASS), A. Reichelt-Brushett (SESE) and Michael Hill (SASS).
Shortlisted Excellence in Community Engagement Awards for Community Impact (2014) For the development of a professional development program to enhance quality in environmental sampling and analysis -Eastern Indonesia
Shortlisted Excellence in Community Engagement Awards for Leadership (2013) Leading research and training collaborations in environmental pollution issues associated with mercury waste from artisanal gold mining on Buru Island, Indonesia.
Shortlisted for the 2011 SCU Excellence in Community Engagement Awards for 2 sections Academic Impact and Leadership. Dr Amanda Reichelt-Brushett, School of Environmental Science and Management. For providing expertise as a witness in the National Court of Papua New Guinea to speak for landowners in an attempt to stop the disposal of mine tailings into the ocean and the Coral Triangle - a biodiversity hot spot.
Committee, Council, Board Membership
Society of Environmental Contamination and Toxicology (SETAC) Elected to the Board of Directors Asia Pacific Geographic Unit (November 2015-present) and Vice Present (From September 2018)
Member of the Strategic Planning Committee SETAC Globe (membership >5100)
Independent reviewer for the ANZECC and ARMCANZ water quality guidelines review 2015-present.
Appointment by Federal Minister Garrett to the review panel for Caring for Country Grants where ~$10M was allocated to projects. October/November 2010.
Appointment by Federal Minister Garrett to the review panel for Coastcare Small Grant where $10M was allocated to projects. October/November 2008.
Appointment by the Minister for Fisheries and the Minister for the Environment to the Cape Byron Marine Park Advisory Committee January 2003-December 2006.
Publications
My publications have been cited more than 950 times Google Scholar, H-index 15 (Google Scholar citations https://scholar.google.com.au/citations?user=N1Jkpx0AAAAJ&hl=en)
Chapters in Books
Reichelt-Brushett, A.J., Clark, M.W. and Birch, G. (2017) Physical and chemical factors to consider when studying historical contamination and pollution in estuaries. Chapter In: Weckström, K. Saunders, K., Gell, P., Skillbeck, G. (Eds.) Applications of Paleoenvironmental Techniques in Estuarine Studies eds. Weckström, K. Saunders, K., Gell, P., Skillbeck, G. DPER Springer. 239-276.