Dr Steven Purcell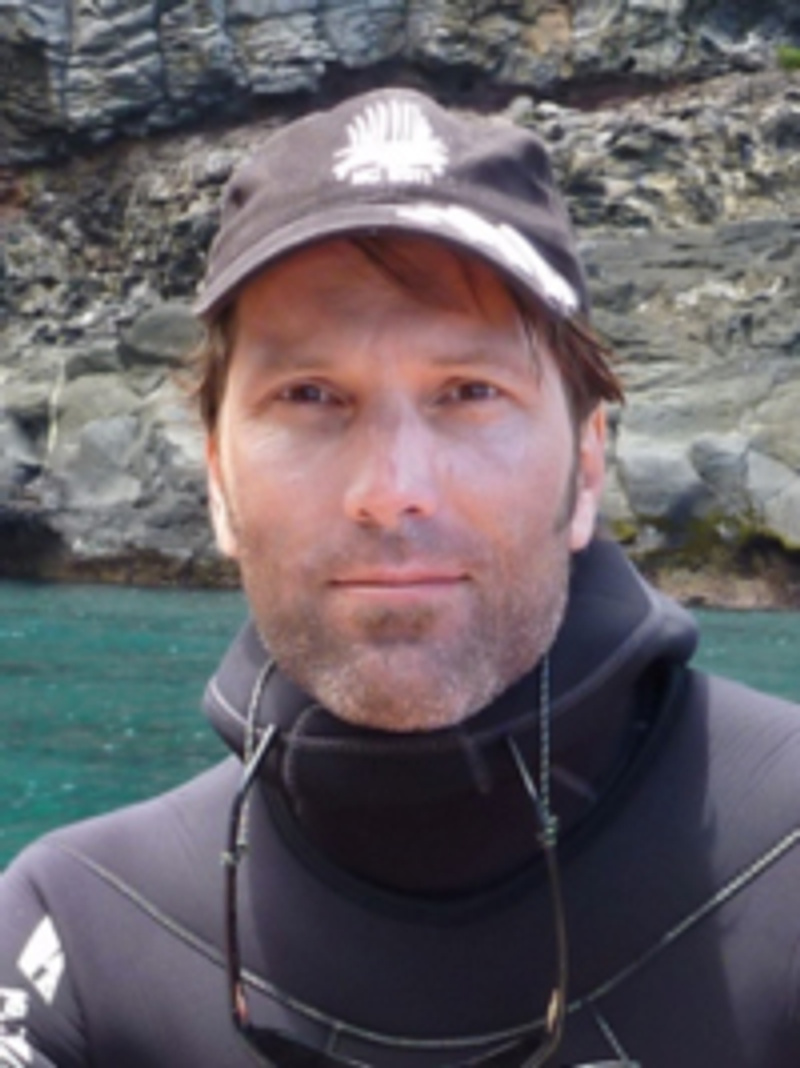 BSc (ANU) (Hons 1A, JCU)
PhD (JCU)
Position: Senior Research Fellow
After his postgraduate research on herbivorous reef fishes and algae, Steve worked on an ACIAR project on a topshell (Trochus) fishery in the Kimberley region of WA and on projects in New Caledonia on sea cucumber stock restoration and invertebrate fisheries assessment and management. Steve works for SCU at the National Marine Science Centre, Coffs Harbour, and is currently based in New Caledonia. Recently, Steve has led projects on habitats of threatened and endemic fishes and sea cucumber fisheries of Pacific Islands. His current major project, funded by ACIAR, examines the colonisation of an introduced topshell gastropod (Trochus) on reefs in Samoa and the socioeconomic benefits of the new fishery to village fishers and artisans. His research spans a range of ecological and biological fields, published in a number of books, book chapters and over 60 scientific research articles.
Key Responsibilities
Steve is responsible for developing and leading research projects and procuring funds for marine research from national and international funding bodies. He coordinated a regional workshop on Pacific sea cucumber fisheries management in 2011. (SCEAM Pacific) and co-organised and co-organised and co-facilitated a similar workshop (SCEAM Indian Ocean) for Indian Ocean fisheries in 2012. He provides service to extension workers and partner agencies in the Pacific and Indian Oceans through advice on aquaculture, stock restoration, and the assessment and management of tropical invertebrate fisheries.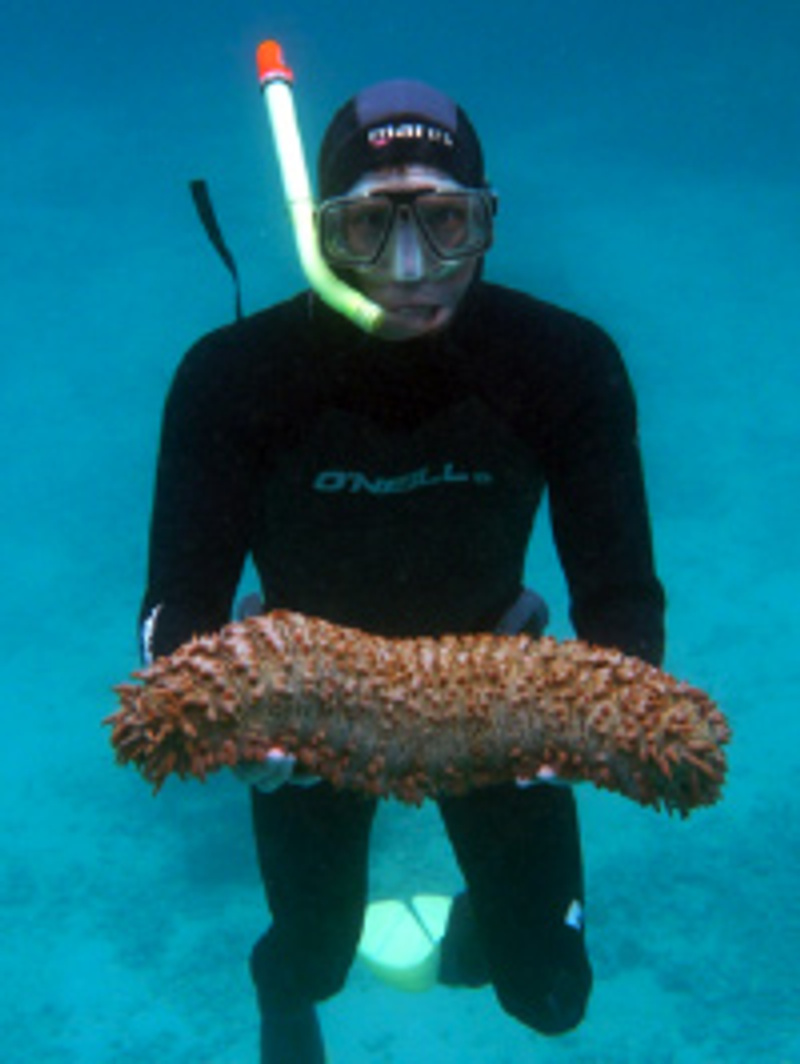 Areas of Expertise
Stock enhancement, restocking and sea ranching
Sea cucumber ecology and fisheries management
Small-scale fisheries and socioeconomics
Ecology and restocking of tropical topshell (Trochus)
Tagging methods for marine invertebrates
Sampling and experimental design
Reef fish ecology
Teaching Areas
Fish ecology
Fisheries management
Experimental design and analysis in ecology
Coastal habitats and ecological processes
Experiments and population surveys in fisheries
Coral reef ecology
Publications
A list of Steve's publications is available through the following link: Google Scholar
Books
Purcell, S.W. (2014) Processing sea cucumbers into beche-de-mer: a manual for Pacific Island fishers. Southern Cross University, Lismore, and the Secretariat of the Pacific Community, Noumea. p. 44. ISBN: 978-982-00-0711-6
Fijian version: Na vakarautaki ni sasalu ni waitui me ivoli: Na ivola dusidusi me ra vakayagataka na dauqoli ena Pasifika. ISBN: 978-982-00-0720-8
Tongan version: Ko hono teuteu'i 'o e mokohunu: Ko e tohi tokoni ma'a´ e kau toutai e ngaahi 'otumotu 'o e Pasifiki´. ISBN: 978-982-00-0719-2
Kiribati version: Aron karaoan ao kamauan te kereboki: Te boki ibukin buokaia taan akawa n te Betebeke. ISBN: 978-982-00-0717-8
French version : (2017): La transformation des holothuries en bêches-de-mer: Manuel à l'usage des pêcheurs océaniens. ISBN: 978-982-00-1074-1
Arabic version : (2018): منظمة الأغذية والزراعة، جامعة Sسوثرن كرو Sس وجماعة المحيط الهادئ،. ISBN: 978-92-5-130328-3

https://coastfish.spc.int/index.php?option=com_content&Itemid=30&id=422
Purcell, S.W., Samyn, Y., Conand, C. (2012) Commercially important sea cucumbers of the world. FAO Species Catalogue for Fishery Purposes. No. 6. FAO, Rome, 180 p.
Chinese version: Purcell, S.W., Samyn, Y., Conand, C. (2017) 世界重要经济海参种类. FAO, Rome. 180 p. ISBN: 978-7-109-22128-4 https://www.fao.org/documents/card/en/c/c7002c94-ac23-4af4-aed9-a559a52df1ff'
FAO. (2010) Putting into practice an ecosystem approach to managing sea cucumber fisheries. FAO, Rome. 81 + vii p. (S.W. Purcell, author)
Purcell, S.W. (2010) Managing sea cucumber fisheries with an ecosystem approach. Edited/compiled by Lovatelli, A., Vasconcellos, M. and Y. Yimin. FAO Fisheries and Aquaculture Technical Paper No. 520. FAO, Rome. 157 p.
Purcell S.W., Gossuin H., Agudo N.S. (2009) Status and management of the sea cucumber fishery of La Grande Terre, New Caledonia. WorldFish Center Studies and Review Nº 1901. The WorldFish Center, Penang, Malaysia. 136 p.
Friedman, K., Purcell, S., Bell, J., Hair, C. (2008) Sea cucumber fisheries: A manager's toolbox. ACIAR Monograph No. 135. Australian Centre for International Agricultural Research, Canberra. 32 p.
Lovatelli A., C. Conand, S. Purcell, S. Uthicke, J.-F. Hamel and A. Mercier. (2004) Advances in sea cucumber aquaculture and management. FAO Fisheries Technical Paper No. 463. FAO, Rome. 425 p.
Book chapters
Purcell S.W., Lalavanua W, Tagica S (2017) Fisher perceptions about abundance and catch rates of sea cucumbers in Fiji. In: Mangubhai, W. Lalavanua and S.W. Purcell (Eds.). Fiji's Sea Cucumber Fishery: Advances in Science for Improved Management. Wildlife Conservation Society. Report No. 01/17. Suva, Fiji. 16–22 pp
Purcell S.W., Lalavanua, W. (2017) Postharvest processing of sea cucumbers in Fiji. In: S. Mangubhai, W. Lalavanua and S.W. Purcell (Eds.). Fiji's Sea Cucumber Fishery: Advances in Science for Improved Management. Wildlife Conservation Society. Report No. 01/17. Suva, Fiji. 30–37 pp
Kinch, J., Purcell, S., Uthicke, S., Friedman K. (2008) Population status, fisheries and trade of sea cucumbers in the Western Pacific. In: Toral-Granda V., Lovatelli A., Vasconcellos M. (eds.) Sea cucumbers: a global review on fisheries and trade. FAO Fisheries Technical Paper. No. 516. Rome, FAO. pp. 7-55
Kinch, J., Purcell, S., Uthicke, S., Friedman K. (2008) Papua New Guinea: a hot spot of sea cucumber fisheries in the Western Central Pacific. In: Toral-Granda V., Lovatelli A., Vasconcellos M. (eds.) Sea cucumbers: a global review on fisheries and trade. FAO Fisheries Technical Paper. No. 516. Rome, FAO. pp. 57-77
Purcell, S. (2004) Management options for restocked trochus fisheries. pp. 233-243. In: Leber, K.M., Kitada, Blakenship, H.L, Svåsand, T. (Eds.) Stock enhancement and sea ranching: developments, pitfalls and opportunities. 2nd Edition. Blackwell Pub., Oxford. p. 584