Dr Wally Franklin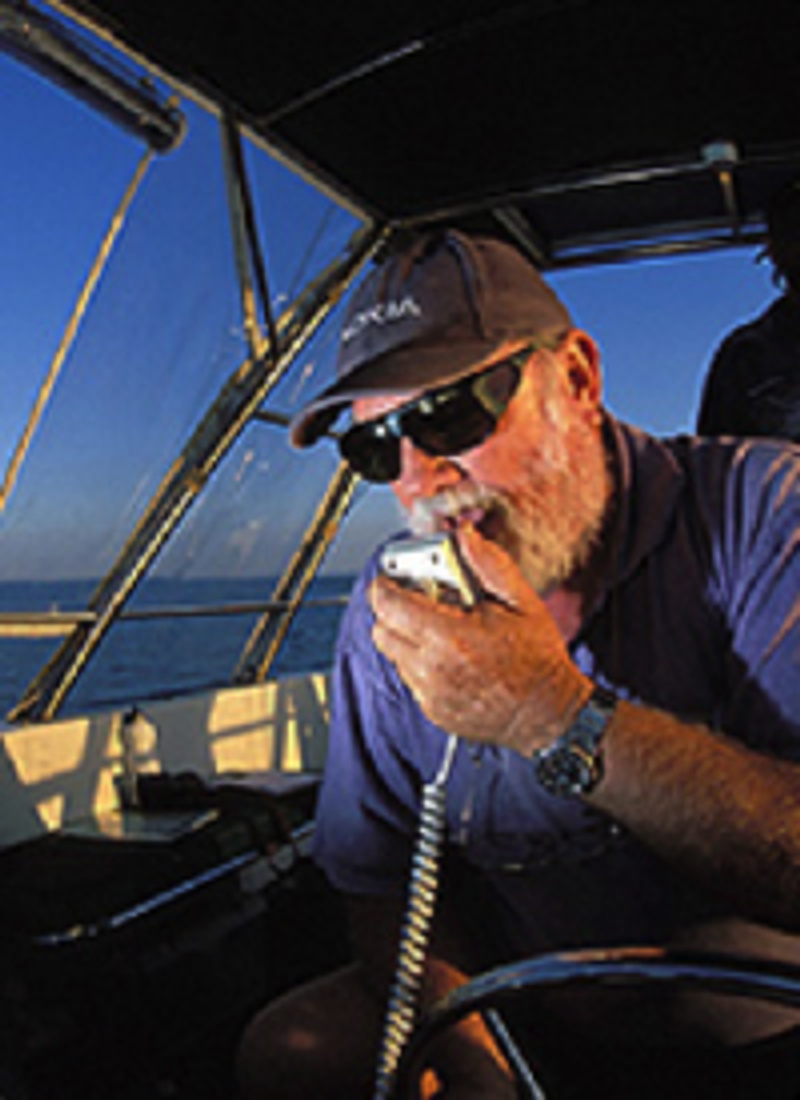 PhD, Southern Cross University
Bachelor of Commerce (Melbourne University) 1976
B.Sc (Graduate), University of New England 2002 (4 Units completed)
Research Summary
Dr Franklin's research focus is the population dynamics and migratory interchange of the humpback whales in Hervey Bay, Queensland, Australia. He is also a Director of The Oceania Project (see below). His research provided the first evidence that the humpback whales utilising Hervey Bay may be a sub-group of the eastern Australian (E1) humpback whale population and that the stopover may contribute to high rates of increase in abundance observed in Hervey Bay compared to other populations. Humpback whales from Hervey Bay are shown to use complex migratory pathways to and from Antarctic feeding areas, are involved in low levels of migratory interchange with nearby populations and, his research provided the first evidence that eastern Australian humpbacks use the southern waters of New Zealand en-route to and from Antarctic feeding areas. His work is making a direct contribution to the management and conservation of the eastern Australian humpback whales.
Background/Interests
Wally has been involved in humpback whale research for 20 years and has undertaken the management and marine operations of The Oceania Project since its inception in 1988. With Trish Franklin, he is Co-Principal Investigator on The Oceania Project's long-term study of humpback whales in Hervey Bay.
Prior to 1988 Wally was a career Executive in the Travel and Transport Industry for 23 years. In 1980, together with Trish Franklin, he established a management and marketing company - Boutu Enterprise Pty Ltd - to undertake unique and unusual projects. Boutu Enterprise managed the highly successful $14 million Bicentennial Project, the Re-enactment of the First Fleet. The controversial $14 million project was awarded joint Bicentennial event of 1988, with Brisbane's World Expo 88, by Prime Minister Bob Hawke in 1989. The story of project is recounted in a recent book.
Publications
Collaborative Projects
ARC-Linkage Grant - Research Project: "Ageing wild vertebrates from their DNA; an investigation using Humpback Whales as an example". Industry Partners: IFAW (International Fund for Animal Welfare), The Oceania Project and Southern Cross University. The Oceania Project sampled sloughed skin from humpback whales in Hervey Bay for the project.
South Pacific Whale Research Consortium:
Eastern Australia/Oceania fluke Matching 1999-2004 to investigate migratory interchange, population structure and estimation of abundance. (Garrigue et al. 2007, Garrigue et al. 2011)
Eastern Australia/Oceania and Antarctica fluke matching. (Constantine et al. 2014)
Genotype matching. (Anderson et al. 2010, Steel et al. 2011)
Dr Phil Clapham: Soviet commercial whaling catches. (Clapham et al. 2005 and 2009) Andrew Moss, Queensland Department of Environment & Heritage, Environment Division: Long-term assessment of eutrophic conditions in the Hervey Bay Marine Park, Queensland. Stage I & II (1993-2003) (Moss et al. 1997 and 2004).
Dr Nick Gales and Colleagues, Australian Antarctic Division: DNA Analysis of humpback whale faeces to investigate opportunistic feeding by humpback whales in Hervey Bay.
Dan Burns & David Paton, Southern Cross University Whale Research Centre: Photo-identification collaboration using data from Byron Bay, Ballina and Hervey Bay. Abundance estimate (Paton et al. 2006 and 2011), Migratory movements (Burns et al. 2014)
Appointments, Memberships & Affiliations
President, Director & Founder of The Oceania Project. A not-for-profit research & education organisation, established in 1988, dedicated to raising awareness about whales, dolphins and the oceans. Website: oceania.org.au
Member of The Society for Marine Mammalogy, USA (SMM).
Founding member of Whale and Dolphin Watch Australia Inc. (WADWA). The National Incorporated Association of Australian Commercial Whale-watchers and part of the: International Alliance of Commercial Whale-watchers.
Member of Executive Board and Scientific Adviser to Whale and Dolphin Watch Australia Inc. (WADWA).
Affiliate of The South Pacific Whale Research Consortium (SPWRC).
Member of The Australian Humpback Whale Research Group (AHWRG).