Professor Kirsten Benkendorff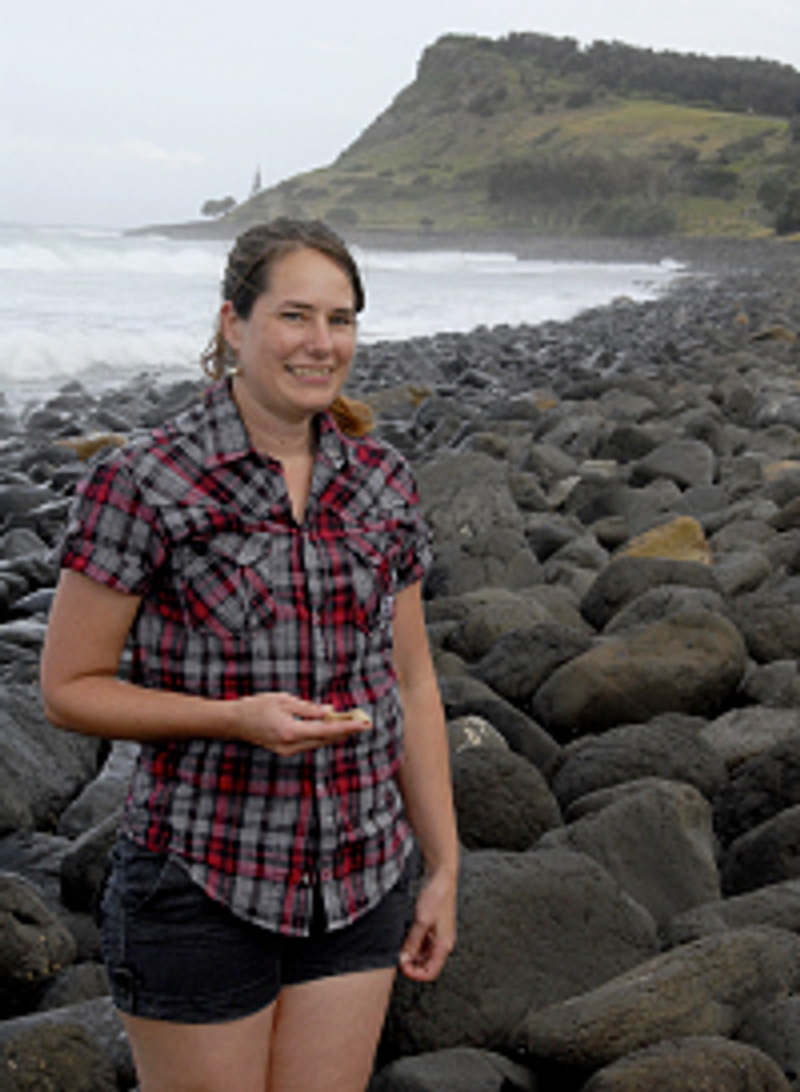 Prof. Kirsten Benkendorff
B.Sc. (Hons 1st class, Mq), Ph.D. (UoW)
Position
Professor of Marine Science
Co-Deputy Director, Marine Ecology Research Centre
Director, Higher Degree Research and Training, Faculty of Science and Engineering
Academic Director, Analytical Research Laboratory
Councillor, Malacological Society of Australasia
Associate Editor Scientific Reports and Marine Drugs
Research Summary
Kirsten is an interdisciplinary researcher focused on assessing the bioresource value of marine invertebrates. She has made significant contributions towards assessing human impacts in marine ecosystems, using molluscs as bioindicators. Her research program includes assessing the impacts of ocean climate change and environmental contaminants on the immune health and nutritional quality of seafood species. She is also investigating the use of marine molluscs for human medicine and has identified a promising anticancer and anti-inflammatory agent that is in preclinical trials. Prof. Benkendorff has attracted over $8 million AUD in funding to support her research programs from a various nationally competitive and industry sources. She was awarded the 2011 Dorothy Hill Award from the Australian Academy of Science, a 2008 SA Young Tall Poppy Award and the 2000 Young Australian of the Year Award in Science and Technology.
Current research projects include
Anti-oxidant and anti-inflammatory properties of marine mollusc extracts
Teaching and Supervision
I currently teach into Bachelor of Environmental Science and Marine Science and Management programs including lectures in Ecology, Marine Communities as Sentinels of Change and Aquaculture and I run a New Colombo Mobility Plan program in Tropical Aquaculture and Marine Management to Vietnam.
I have successfully supervised 20 PhDs, 3 Masters of Biotechnology, 1 Masters of Marine Science and Management and 32 Honours students to completion. I currently supervise research projects for 8 PhD and 1 Masters of Science candidate at SCU, and co-supervise one PhD at Flinders University and one and University of Wollongong.
Publications
A list of my publications is available through the following link: Google Scholar
Please contact her for copies: kirsten.benkendorff@scu.edu.au

Anti-inflammatory agent found in Australian marine snail
Southern Cross University Associate Professor Kirsten Benkendorff talks about her team's exciting new discovery of an anti-inflammatory agent in an Australian marine snail.
Hi I'm Associate Professor Kirsten Benkendorff from Southern Cross University and I've been researching the medicinal properties of marine molluscs.
Many snails such as these ones have been used traditionally in medicines throughout the world and I've been particularly researching an Australian snail the species Dicathais orbita also known as the common dog whelk.
This species produces some brominated indole compounds which have been of interest for their anti-cancer properties but more recently we've been investigating their inflammatory properties partly because of the traditional uses of these snails but also because many anti-cancer compounds are also active against inflammation. In collaboration with Professor Mike Kotiw from Southern Queensland University and my PhD student Tarek Ahmad, we've been investigating the anti inflammatory activity of these snails both in vitro in cell culture as well as in some mouse models.
In particular we've been looking at acute lung inflammation and the results that we've been finding have been far more exciting than we could have possibly anticipated. These snail extracts - the brominated indoles - effectively inhibit all inflammation or signs of inflammation in this mouse model.
So this is really exciting for the potential development of a pharmaceutical, a new anti-inflammatory agent from the brominated indole or a potential nutraceutical from the snail itself. If we want to sustainably develop this snail as an anti-inflammatory nutraceutical we will need to look at aquaculture of the snail but I think this holds really good potential for the development of a new exciting Australian resource.