Peta Beeman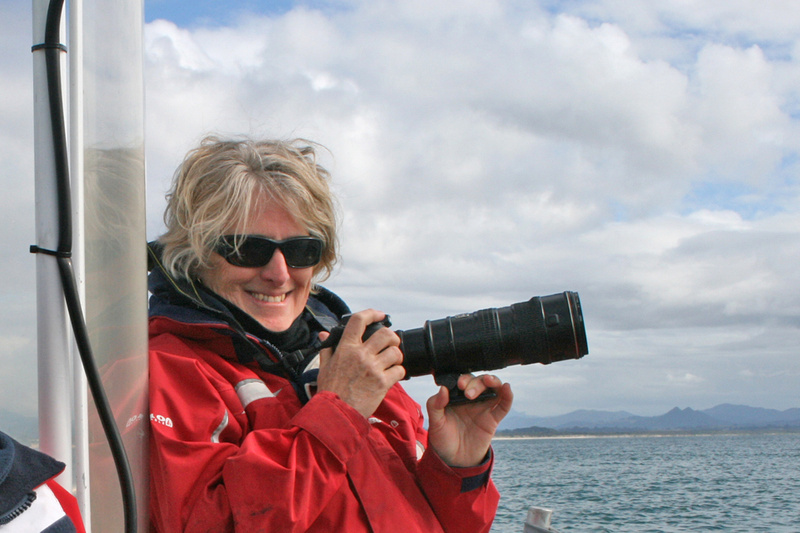 Peta Beeman
Masters Candidate
MSc project title: Development of an eastern Australian humpback whale catalogue from data collected aboard whale watch operations
Principal supervisor: Prof. Peter Harrison
Co-supervisor: Dr Daniel Burns
Research Summary
Peta is an MSc candidate at Southern Cross University. She has seven years experience in humpback whale photo-identification studies. Peta participated in the development and testing of the Fluke Matcher software.
In 2008 she established the East Coast Whale Watch Catalogue, a citizen science research project for her MSc, which has already collated data on over 1200 humpback whales and encouraged strong public engagement in Northern NSW and SE Queensland region.
Peta has trained and supervised interns and undergraduate science students in photo-identification data collection and analysis and the use of Fluke Matcher. She participated in the Southern Ocean Research Partnership in 2010-11, which reported to the Scientific Committee of the IWC. Peta is a member of the Society for Marine Mammalogy.
To upload your humpback whale tail fluke photos please follow this link: http://eastcoastwhales.com.au
Publications
Constantine R; Steel D; Allen J; Anderson M; Andrews O; Baker CS; Beeman P; Burns D; Charrassin J-B; Childerhouse S; Double M; Ensor P; Franklin T; Franklin W; Gales N; Garrigue C; Gibbs N; Harrison P; Hauser N; Hutsel A; Jenner C; Jenner M-N; Kaufman G; Macie A; Mattila D; Olavarria C; Oosterman A; Paton D; Poole M; Robbins J; Schmitt N; Stevick P; Tagarino A; Thompson K; Ward J. Remote Antarctic feeding ground important for east Australian humpback whales. Marine Biology 161:1087-1093.