Professor Brendan Kelaher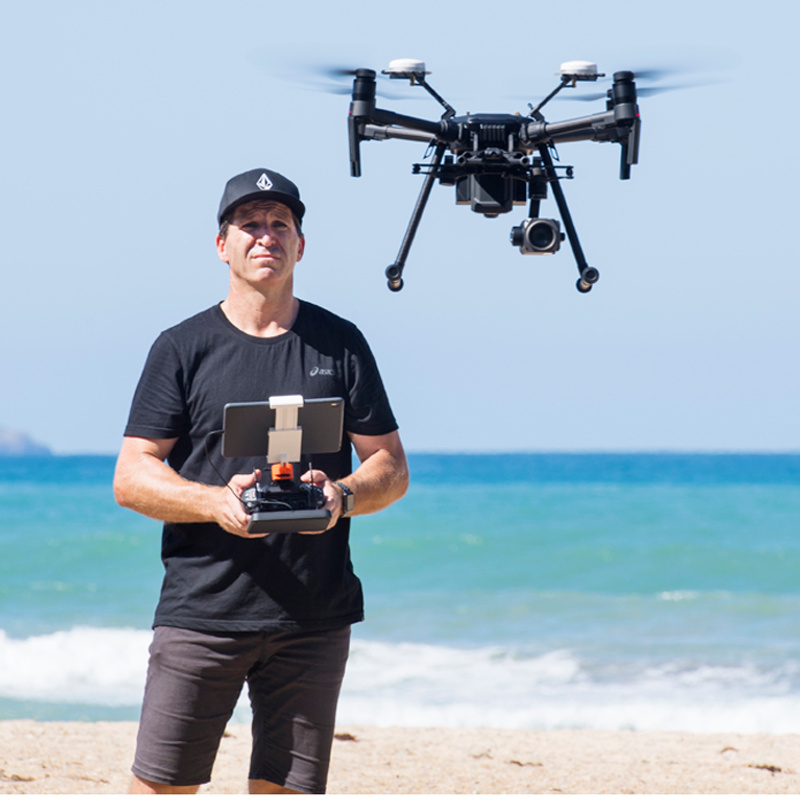 Mar Sci (Hons 1st Class & Medal, USyd), PhD (USyd)
Position:
Professor of Marine Science and Management
SCU Chief Remote Pilot
Chair of SCU Animal Care and Ethics Committee
Research Summary
I am a marine biologist with more than 20 years' experience. I engage in research that supports evidence-based management of marine systems and fisheries. As well as marine ecology and global change biology, I research how drones can cost-effectively contribute to shark bite mitigation, marine management (e.g. fisheries compliance and urban marine ecology) and monitoring of marine wildlife (e.g. sharks, dolphins, turtles, rays and whales).
Teaching and research student supervision
I currently teach into the Bachelor of Environmental Science and Marine Science and Management programs. I am the unit assessor and lecturer for Marine Mammals and Drone Technology and Use.
I supervise a productive group of PhD, MSc and Honours students working on monitoring marine wildlife (e.g. sharks, dolphins, turtles, rays and whales) and 4D mapping of marine habitats (e.g. coral and temperate reefs) using drones, as well as general marine ecology, fisheries science and global change biology.
A list of my publications is available through the following link: Google Scholar
Please contact brendan.kelaher@scu.edu.au for copies of publications.