Migaloo, the white whale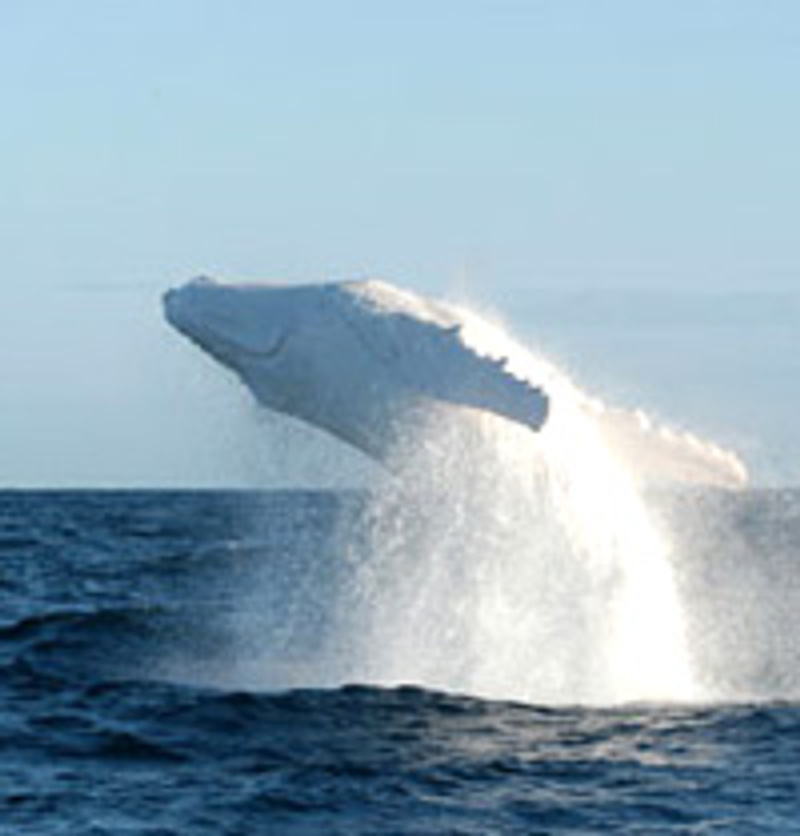 It's official. After years of sightings, Migaloo, the white whale, has been genetically identified by Southern Cross University researchers as a male.
During surveys of the Ballina Whale Research Project in October 2004, Southern Cross University researcher Dr Dan Burns and his team obtained sloughed skin samples of Migaloo as he passed Ballina, Northern NSW, on his return journey to the Antarctic. The DNA samples were then tested by PhD student Megan Anderson who found that Migaloo and his travelling companion were both males.
Southern Cross University Whale Research Centre director, Professor Peter Harrison, said he believed this was the first time genetic samples from an apparently albino whale or dolphin had been collected anywhere in the world.
"It was always assumed that Migaloo was a male, but we had not been able to confirm that until now," Professor Harrison said.
'From the skin samples we will also be able to see how he is related to the rest of the humpback population.'
Dr Dan Burns, a former PhD student at Southern Cross University's Whale Research Centre, collected the sloughed skin samples that were left floating on the sea surface after the whales had passed. Researchers conduct ongoing studies of humpback whales off Ballina as they head south to the Antarctic.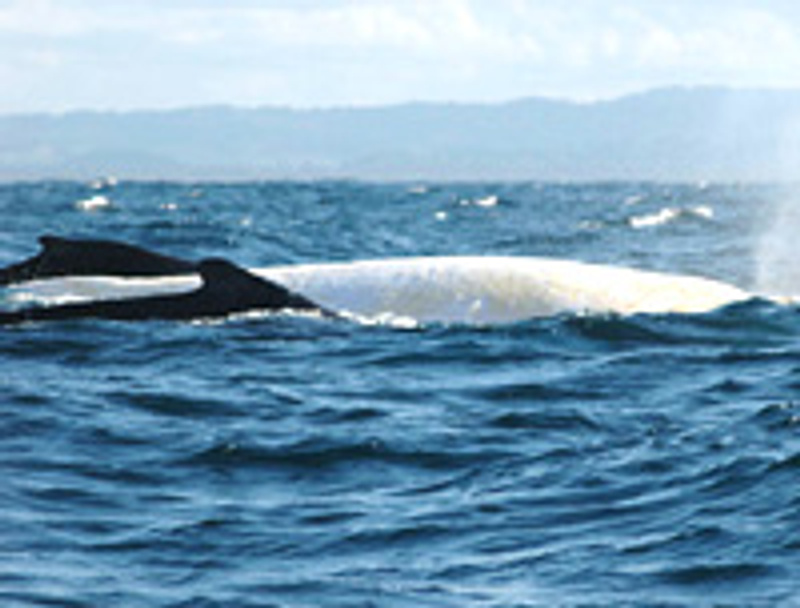 Images by Dr Dan Burns, Southern Cross University Whale Research Centre