Research
Celebrating outstanding research
Message from the Deputy Vice-Chancellor (Research and Academic Capability)
Presenting our 2022 Research Excellence Award recipients.
The innovations of tomorrow begin in the research of today. This year's research award recipients give great hope for tomorrow and inspiration to their colleagues and their communities.
Whether on our precious reefs or in our rivers, in schools or on farms, in hospitals, in care or in laboratories, from our local communities to the world, this is research that is transforming tomorrow.
Professor Mary Spongberg
Awards for research excellence
It's been an exciting year for research at the University. The work of our researchers has attracted extraordinary amounts of funding and interest from around the globe. Researchers have collaborated with dozens of industry and other university partners, driving projects that span hemp to healthcare and coral to classrooms. Presenting the 2022 Southern Cross University Research Award recipients:
Early career researchers
Postdoctoral Research Fellow
Emerging and re-emerging Infectious diseases, Primary healthcare, Traditional medicine
Postdoctoral Research Fellow
Greenhouse gas emissions, Coastal carbon cycling, Blue Carbon, Global upscaling
Outstanding contribution to impact
Industry: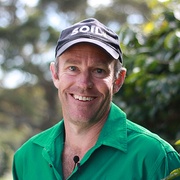 Professor
Crop and Pasture Production, Soil Biology, Soil Sciences, Nutrient Cycling, Grain Research
Distinguished Professor
Environmental Science, Marine ecology, Coral reproduction ecology, Coral larval restoration
Professor
Crop and Pasture Production, Horticultural Crop Development, Plant Cell and Molecular Biology
Want to learn more?
Discover the latest in research at Southern Cross University.
Learn more
---