Dr Mona Malekzadeh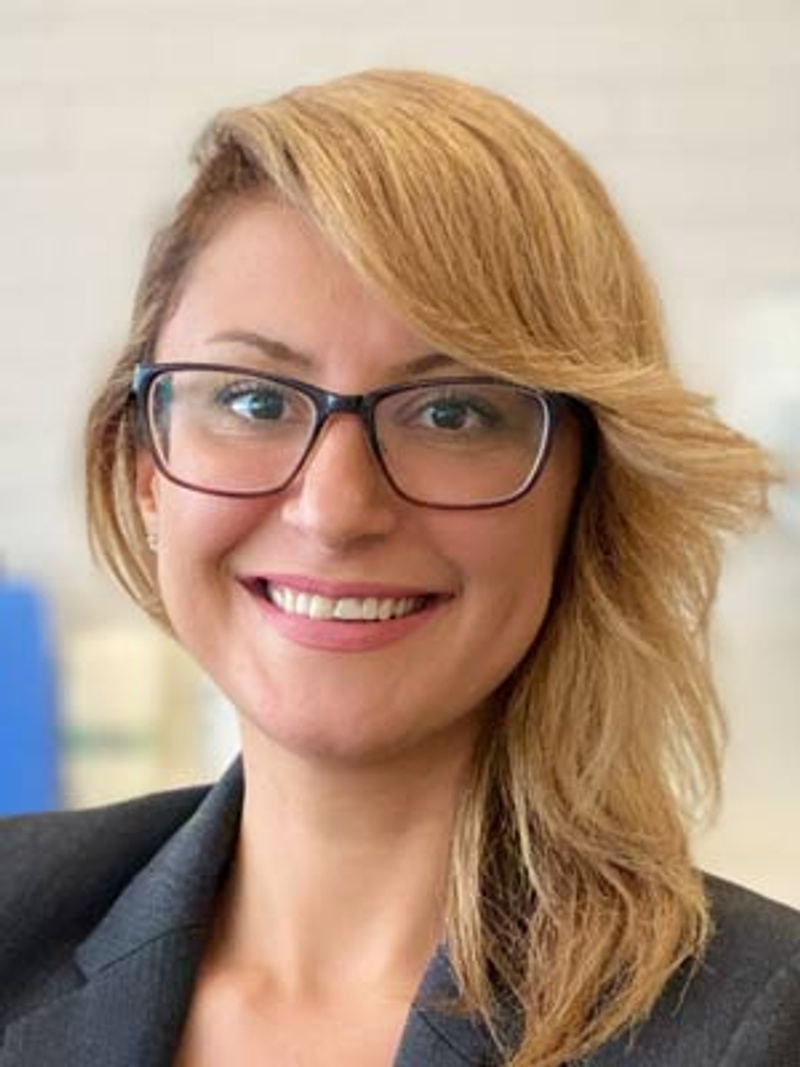 Education
PhD: James Cook University, Townsville, Australia
Master of Science: Eastern Mediterranean University, Cyprus
Bachelor of Science: Eastern Mediterranean University, Cyprus
Research interests / background
Waste management, expansive soils, land reclamation, dredge mud and mine tailing slurries, tailing dams and management, consolidation and settlement prediction, landfill liners, geosynthetics and geomembrane, soil reinforcement, soil stabilization, electroosmotic consolidation, electrokinetic stabilization, environmental Geotechnics, bio-cementation, temperature effect, deep foundation.
Awards, Honours and other activities
GRS travel funding for attending conferences 2015
GRS travel funding 2014
Australian Postgraduate Award (APA)
International Postgraduate Research Scholarship (IPRS)
TRNC Government Full Scholarship
Merit Based Scholarship (50% off tuition fee)
High Honor Grants.
Presentations, Conference and Posters
Assessing the use of aluminium electrodes on the electrokinetic dewatering and stabilization of dredged mud slurries
Geo-Chicago 2016 – Sustainability, energy and the geo-environment, Chicago, Illinois, 14-18 August. Conference presentation.
Consolidation of Cannington mine tailings
ANZ 2015 - The Changing Face of the Earth: Geomechanics & Human Influence. Authors: Mona Malekzadeh, Julie Lovisa, Siva Sivakugan
Physiochemical changes during electrokinetic stabilization of dredged mud
Engineers Australia 2014. Authors: Mona Malekzadeh, Siva Sivakugan, Bobby Mathan, Julie Lovisa. In: Proceedings of the 7th International Congress on Environmental Geotechnics, pp. 1473-1484. From: ICEG 2014: 7th International Congress on Environmental Geotechnics, 10-14 November 2014, Melbourne, VIC, Australia. Poster presentation
Publications
Effect of polyaniline coated galvanized steel electrodes on electrokinetic sedimentation of dredged mud slurries
Canadian Geotechnical Journal, March, 2017
Authors: Mona Malekzadeh, Nagaratnam Sivakugan, Oluwole Kazum, Bobby Kannan Mathan

An Overview of Electrokinetic Consolidation of Soils
Geotechnical and Geological Engineering February 1, 2016
Authors: Mona Malekzadeh, Julie Lovisa, Siva Sivakugan, Bobby Mathan

One-dimensional electrokinetic stabilization of dredged mud
Marine Georesources and Geotechnology July, 2016
Authors: Mona Malekzadeh, Siva Sivakugan

Hydro-mechanical behavior of polypropylene fiber reinforced expansive soils
KSCE Journal of Civil Engineering 2014
Authors: Mona Malekzadeh, Huriye Bilsel

Use of Posidonia Oceanica Ash in Stabilization of Expansive Soils
Marine Georesources & Geotechnology 2014
Authors: Mona Malekzadeh, Huriye Bilsel

Experimental study on intermittent electroconsolidation of singly and doubly drained dredged sediments
International Journal of Geotechnical Engineering May, 2016
Authors: Mona Malekzadeh, Siva Sivakugan

Effect of polypropylene fiber on mechanical behavior of expansive soils
Electronic journal of Geotechnical engineering 2012
Authors: Mona Malekzadeh, Huriye Bilsel

Swell and compressibility of fiber reinforced expansive soils
Journal of Advanced Technology in Civil Engineering 2012
Authors: Mona Malekzadeh, Huriye Bilsel

Effect of Polypropylene Fiber on physical and hydro-mechanical behavior of Expansive Soils
Electronic journal of Geotechnical engineering 2012
Authors: Mona Malekzadeh, Huriye Bilsel

Assessing the use of aluminium electrodes on the electrokinetic dewatering and stabilization of dredged mud slurries
Geo-Chicago 2016 – Sustainability, energy and the geo-environment, Chicago, Illinois, 14-18 August.
Authors: Mona Malekzadeh, Siva Sivakugan

Consolidation of Cannington mine tailings
ANZ 2015 - The Changing Face of the Earth: Geomechanics & Human Influence
Authors: Mona Malekzadeh, Julie Lovisa, Siva Sivakugan

Physiochemical changes during electrokinetic stabilization of dredged mud
Engineers Australia 2014
Authors: Mona Malekzadeh, Siva Sivakugan, Bobby Mathan, Julie Lovisa
In: Proceedings of the 7th International Congress on Environmental Geotechnics, pp. 1473-1484. From:
ICEG 2014: 7th International Congress on Environmental Geotechnics, 10-14 November 2014, Melbourne,
VIC, Australia

Electrokinetic Stabilization of Soft Clay
International conference on ground improvement and ground control, Wollongong, Australia 2012
Authors: Mona Malekzadeh, Zalihe Nalbantoglu