Estuarine water quality
Summary
The impact of coastal floodplain drainage systems on estuarine water quality is a significant resource management issue. The water quality of many coastal estuaries in eastern Australia is periodically degraded via acidification and deoxygenation. In some instances large sections (>20 km) of entire estuaries can become highly acidified or completely hypoxic for several weeks at a time. This can have a devastating impact upon estuarine fisheries. Both of these processes have strong links to over-drainage of coastal floodplain wetlands containing acid sulfate soils. Researchers at Southern Cross GeoScience have unravelled some of the key links between floodplain hydrological and geochemical processes and estuarine water quality. They have also demonstrated some of the positive effects upon estuarine water quality that can result from landscape-scale remediation projects.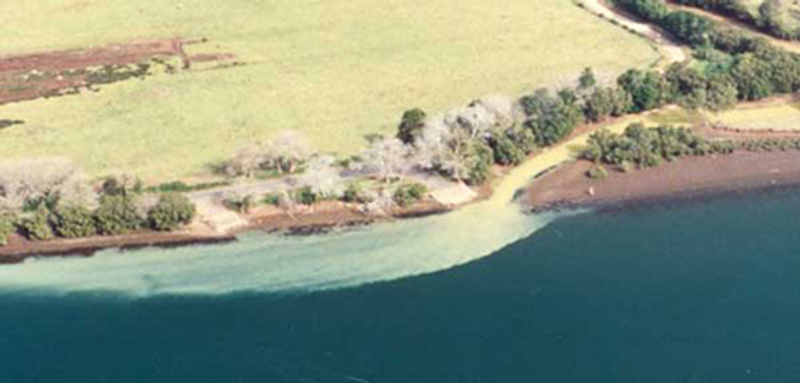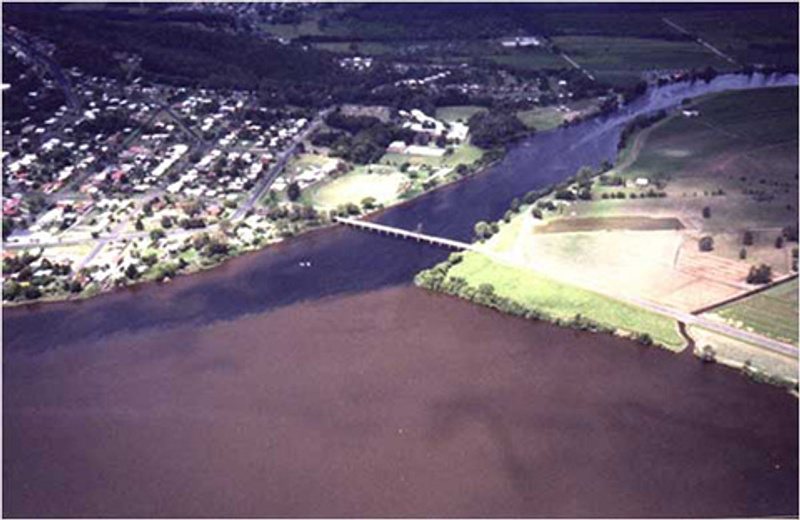 Selected publications:
Johnston S.G., Bush R.T., Sullivan L.A., Burton E.D., Smith D., Martens M.A., McElnea A.E., Ahern C.R., Powell B., Stephens L.P., Wilbraham S.T., van Heel S., (2009). Changes in water quality following tidal inundation of coastal lowland acid sulfate soil landscapes. Estuarine, Coastal and Shelf Science 81, 257-266.
Johnston S.G., Slavich P.G., Hirst P., (2004). The acid flux dynamics of two artificial drains in acid sulfate soil backswamps on the Clarence River floodplain, Australia. Australian Journal of Soil Research 42 (5), 623-637.
Johnston S.G., Slavich P., Sullivan L.A., Hirst P., (2003). Artificial drainage of floodwaters from sulfidic backswamps: effects on deoxygenation in an Australian estuary. Marine and Freshwater Research 54, 781-795.
Johnston S, Kroon F, Slavich P, Cibilic A and Bruce A (2003) Restoring the balance: Guidelines for managing floodgates and drainage systems on coastal floodplains. NSW Agriculture: Wollongbar, Australia, pp 1-47. ISBN 0 7347 1518 8
Wong V.N.L., Johnston S.G., Burton E.D., Bush R.T., Sullivan L.A. (2013) Seawater-induced mobilization of trace metals from mackinawite-rich estuarine sediments. Water Research 47, 821 - 832 (2012 ERAID 4694 - FOR MD)
Wong V.N.L., Johnston S.G., Burton E.D., Bush R.T., Sullivan L.A., Slavich P.G. (2011) Anthropogenic forcing of estuarine hypoxic events in sub-tropical catchments: Landscape drivers and biogeochemical processes. Science of the Total Environment 409, 5368-5375(2010 ERA ranking A).
Wong V.N.L., Johnston S.G., Bush R.T., Sullivan L.A., Clay C., Burton E.D., Slavich P.G. (2010) Spatial and temporal changes in estuarine water quality during a post-flood hypoxic event. Estuarine, Coastal and Shelf Science, 87, 73-82. (2010 ERA ranking A)