Impacts of climate change on coastal floodplain wetland biogeochemistry and surface water quality
Funding / collaborators:
ARC Linkage Project (LP0882141)
Collaborating organisations: Southern Cross University, NSW Department of Primary Industries, Richmond River County Council, Northern Rivers Catchment Management Authority
Project description:
There is broad community concern about global warming, climate change and rising sea-levels. Low-lying coastal floodplain wetlands are particularly vulnerable to saline inundation by rising sea-levels. Major shifts in fundamental biogeochemical processes are anticipated, particularly in areas that contain acid sulfate soils and large quantities of acidity, iron and sulfur. This project will greatly improve our understanding of the biogeochemical impacts of saline inundation on soil and water quality in these wetlands and enhance our understanding of the environmental effects of sea-level rise on coastal floodplains. This will help provide a sound basis for their sustainable management.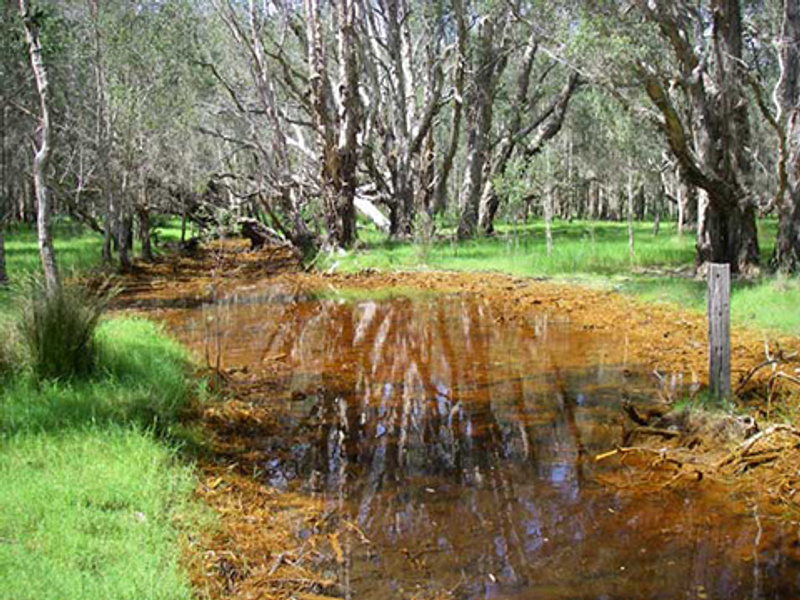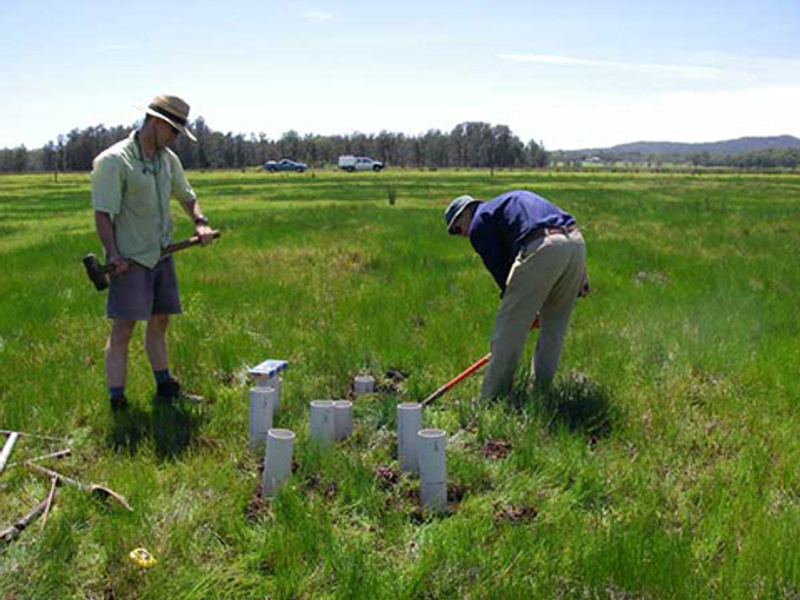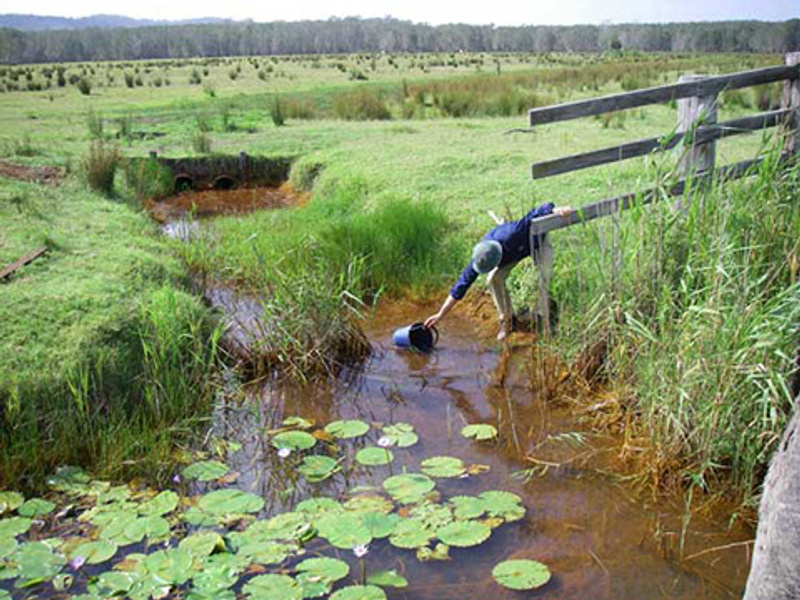 Team members:
Vanessa Wong
Scott Johnston
Peter Slavich
Ed Burton
Leigh Sullivan
Richard Bush
Relevant publications:
Johnston S.G., Slavich P.G., Sullivan L.A., Hirst P. (2003) Artificial drainage of floodwaters from sulfidic backswamps: effects on deoxygenation in an Australian estuary. Marine and Freshwater Research, 54, 781-795.
Johnston S.G., Slavich P.G., Hirst P. (2005) Changes in surface water quality after inundation of acid sulfate soils of different vegetation cover. Australian Journal of Soil Research, 43, 1-12.
Johnston S.G., Slavich P.G., Hirst P. (2005) The impact of controlled tidal exchange on drainage water quality in acid sulphate soil backswamps. Agricultural Water Management, 73, 87-111.
Wong V.N.L, Johnston S.G., Bush R.T., Sullivan L.A., Burton E.D., Slavich P.G. (2010) Seawater causes rapid trace metal mobilisation in coastal lowland acid sulfate soils: implications of sea level rise for water quality. Geoderma. 160, 252-263.
Wong V.N.L., Johnston S.G., Bush R.T., Sullivan L.A., Clay C., Burton E.D. & Slavich P.G. (2010) Spatial and temporal changes in estuarine water quality during a post-flood hypoxic event. Estuarine, Coastal and Shelf Science 87, 73-82.