Wetland biogeochemistry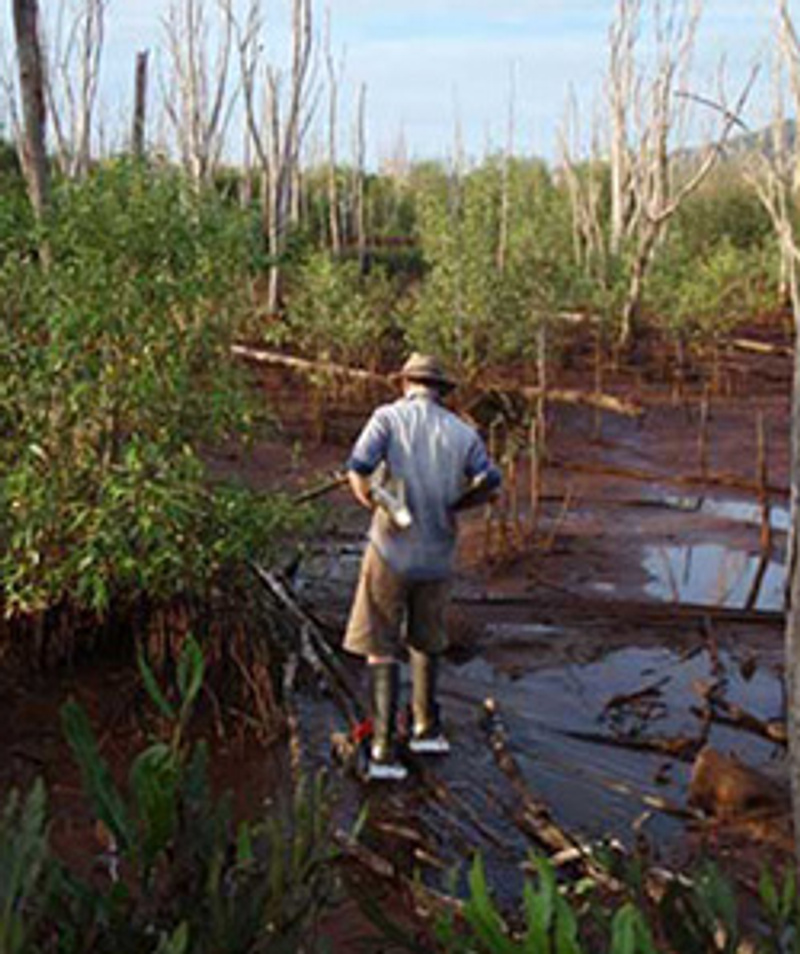 Summary
Biogeochemical processes in coastal wetlands are highly dynamic. They involve complex interactions between hydrology, vegetation communities, mineralogical transformations and the cycling of redox sensitive elements. These interactions have profound implications for rhizosphere soil quality, ground water geochemistry and surface water quality. Southern Cross GeoScience team members have led groundbreaking research in various areas of wetland biogeochemistry, particularly those involving cycling of Fe-S-C cycling. Some specific research directions include,
Trace element mobilisation under reducing conditions
Effects of vegetation types on surface water geochemistry following inundation
Changes in soil and ground water geochemistry associated with encroaching vegetation
Geochemistry of contemporary sulfidisation in tidally inundated acid sulfate soil wetlands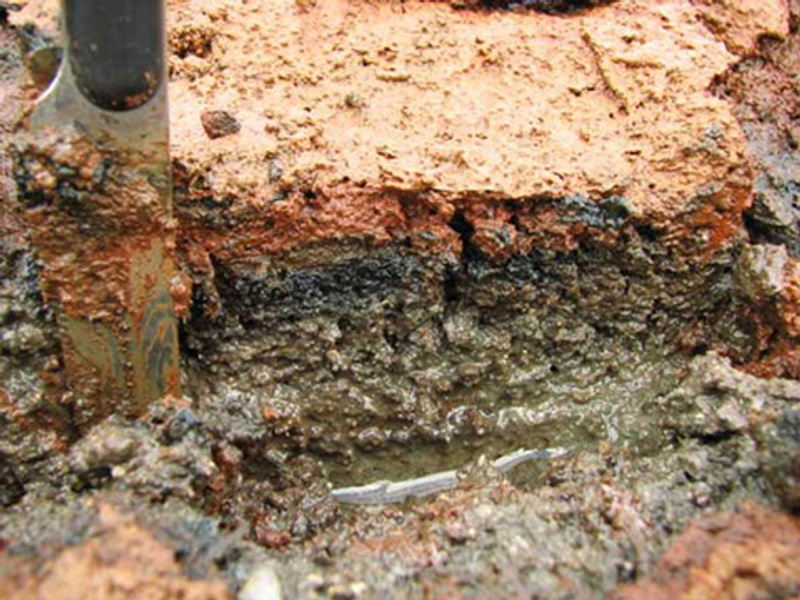 Selected publications:
Johnston S.G., Keene A.F., Bush R.T., Burton E.D., Sullivan L.A., Smith D., Martens M.A., McElnea A.E., Wilbraham, S.T., (2009). Contemporary pedogenesis of severely degraded tropical acid sulfate soils after introduction of regular tidal inundation. Geoderma 149, 335 - 346.
Burton, E.D., Bush, R.T., Sullivan, L.A., Johnston, S.G., Hocking, R.K., (2008). Mobility of arsenic and selected metals during re-flooding of iron- and organic-rich acid-sulfate soil. Chemical Geology 253, 64-73.
Johnston S.G., Slavich P.G., Hirst P., (2005). Changes in surface water quality after inundation of acid sulfate soils with different vegetation cover. Australian Journal of Soil Research 43, 1-12.
Johnston S.G., Slavich P.G., Hirst P., (2003). Alteration of groundwater and sediment geochemistry in a sulfidic backswamp due to Melaleuca quinquenervia encroachment. Australian Journal of Soil Research 14, 1343-1367.