Amin Ibrahim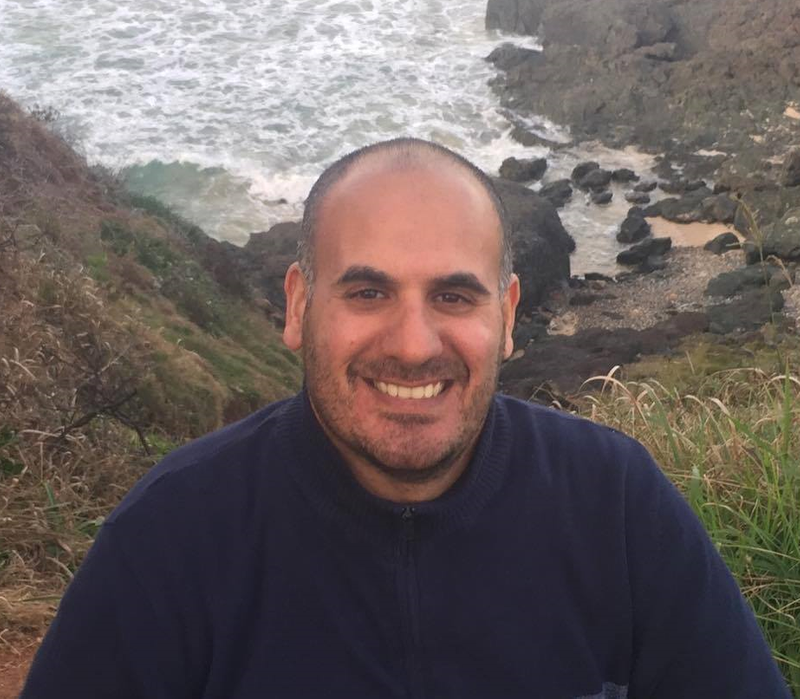 PhD Candidate
t: +61 415240559
e: a.ibrahim.13@student.scu.edu.au
Education:
BSc. In Agriculture Sciences (Zagazig University, Egypt).
Diploma in Information Systems (Cairo University, Egypt).
MSc. In Bioinformatics (Cairo University, Egypt).
Research interests/background:
Currently, Amin is undertaking his PhD degree in Bioinformatics, his PhD research project focuses on developing novel bioinformatics approaches to unravel the epigenetic basis of crop plasticity, He started his master project in Oct. 2011 and defended it on 19th July 2014, ISSR, Cairo University, Egypt. His master studies focused on mining and visualizing DNA methylation data for determining the status of DNA methylation markers. In 2003, Amin received his BSc degree in Agriculture Sciences from Zagazig University, Egypt. In May 2009, Amin was awarded the Diploma of High Studies in Information Systems from ISSR, Cairo University. Amin worked as an agriculture Specialist in the Central Laboratory for Agricultural Expert Systems (CLAES), Agricultural Research Center (ARC), Egypt. Amin has an excellent knowledge of bioinformatics, computer science, information systems, statistics, database (MySQL, SQL Server and Oracle), data mining, programming languages (Python, R, C#, Java and Python), also has practical experience in analysing NGS genomic data by involving in different research projects (chickpea and date palm).
Publications
Journal Articles
Kassim, S. K., Shehata, H. H., Abou-Alhussein, M. M., Sallam, M. M., & Amin, I. I. (2017). Laboratory validation of formal concept analysis of the methylation status of microarray-detected genes in primary breast cancer. Tumor Biology, 39(6), 1010428317698390.‏
Sharif, M. M., Thrwat, A., Amin, I. I., Ella, A., & Hefeny, H. A. (2015). Enzyme function classification based on sequence alignment. In Information Systems Design and Intelligent Applications (pp. 409-418). Springer, New Delhi.‏


Amin, I. I., Hassanien, A. E., Kassim, S. K., & Hefny, H. A. (2015). Big DNA Methylation data analysis and visualizing in a common form of breast cancer. In Big data in complex systems (pp. 375-392). Springer, Cham.‏


Amin, I. I., Hassanien, A. E., Hefny, H. A., & Kassim, S. K. (2014). Visualizing and identifying the DNA methylation markers in breast cancer tumor subtypes. In Proceedings of the Fifth International Conference on Innovations in Bio-Inspired Computing and Applications IBICA 2014 (pp. 161-171). Springer, Cham.‏


Amin, I. I., Kassim, S. K., Hassanien, A. E., & Hefny, H. A. (2013, December). Applying formal concept analysis for visualizing DNA methylation status in breast cancer tumor subtypes. In Computer Engineering Conference (ICENCO), 2013 9th International (pp. 37-42). IEEE.‏


Amin, I. I., Kassim, S. K., ella Hassanien, A., & Hefny, H. A. (2013, August). Using formal concept analysis for mining hyomethylated genes among breast cancer tumors subtypes. In Advances in Computing, Communications and Informatics (ICACCI), 2013 International Conference on (pp. 521-526). IEEE.‏


Amin, I. I., Kassim, S. K., ella Hassanien, A., & Hefny, H. A. (2012, November). Formal concept analysis for mining hypermethylated genes in breast cancer tumor subtypes. In Intelligent Systems Design and Applications (ISDA), 2012 12th International Conference on (pp. 764-769). IEEE.‏