Razlin Mohd Azman Halimi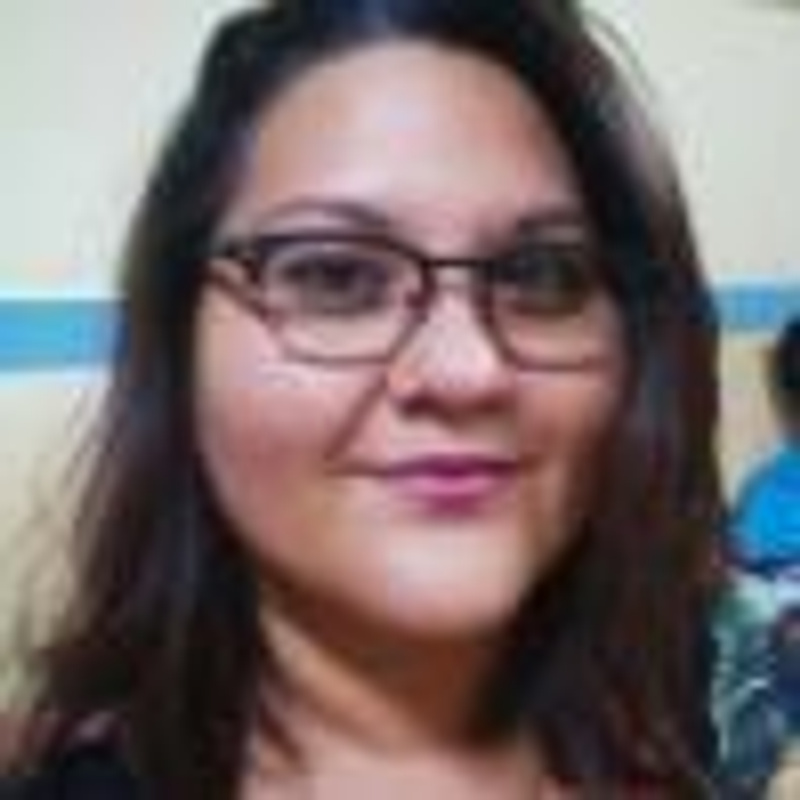 PhD candidate
T: +61 4 14393 081
E: r.mohd.azman.halimi.10@student.scu.edu.au
Education:
BSc in Microbiology with Co-operative Education (University of Victoria, Canada)
*A co-operative (co-op) degree is awarded to students who have successfully completed at least 4 semesters of practical work in industrial, or research labs. I completely successful work placements in the following capacities in the following labs:
• Quality Assurance and Control (QA/QC) Food Microbiologist. Thrifty Food Kitchen.
• DNA Sequencing Officer & Molecular genetics research assistant, Centre for Biomedical Studies, University of Victoria, Canada.
• Molecular and Developmental Genetics Research Assistant. Plant Biotechnology Institute of the National Research Council (NRC-PBI). Project: Designing Oilseeds for Tomorrow's Market (DOTM), Brassica napus (Canola). Supervisor: Dr. Gopalan Selvaraj
• Target Validation Research Assistant. The Centre for Drug Research and Development (CDRD). Projects: Huntington's disease; Type 1 diabetes; murine infection model for anti-viral drug studies
4th year directed studies project: Isolation and Genotyping of filamentous fungus Ophiostoma novo – ulmi, the causative agent of Dutch elm disease in Canada. Supervisor: Professor William Hintz, Centre for Forest Research, University of Victoria.

Research interests / background
Prior to undertaking my PhD, I worked as the BamYIELD programme manager at Crops For the Future (CFF), the world's first global research centre dedicated to research on underutilised crops for food and non-food uses. BamYIELD is an international research breeding program for underutilised legumes using bambara groundnut as the exemplar species. I also served as project manager for several projects within the BamYIELD portfolio, alongside website development, social media management, and stakeholders engagement. As a result, my research interest shifted towards, nutrition and food security, and underutilised crops, in addition to molecular genetics and plant-microbe interactions. Specifically, my current interest are on grain legumes, their nutritional composition, and importance of plant-microbe interaction for soil health. I am particularly interested if climate change affects the nutritional composition of edible plant parts, and root - microbe interactions including biological nitrogen fixation capabilities in legumes.
My PhD project involves linking genetics to nutritional composition of a set of bambara groundnut representing a portion of available global genepool. At the same time developing, the project aims to develop a multi-disciplinary pipeline that can then be translated to other underutilised crops. We are using bambara groundnut as an exemplar underutilised crop as it is known for its drought tolerance and ability to grow on marginal soils with little input. This crop, like many underutilised legume species, play a vital role in subsistence farming for rural poor, and is a potential source for vegetable protein.
I am also passionate about scientific communications and community engagement, and making agriculture science relatable to laymen.

Publications
Research gate profile: Razlin Azman:
Azman Halimi, R., Barkla, B. J., Mayes, S. & King, G. J. The potential of the underutilized pulse bambara groundnut (Vigna subterranea (L.) Verdc.) for nutritional food security. J. Food Compos. Anal. 77, 47-59, doi:https://doi.org/10.1016/j.jfca.2018.12.008 (2019).
Olayide, O. E., Donkoh, S. A., Ansah, I. G. K., Adzawla, W., O'Reilly, P. J., Mayes, S., Feldman, A., Halimi, R. A., Nyarko, G., Ilori, C. O. & Alabi, T. (2018). Assessing Socioeconomic Factors Influencing Production and Commercialization of Bambara Groundnut as an Indigenous Climate Resilient Crop in Nigeria. In: LEAL FILHO, W. (ed.) Handbook of Climate Change
Massawe, F.J., Mayes, S., Cheng, A., Chai, H.H., Cleasby, P., Symonds, R., Ho, W.K., Siise, A., Wong, Q.N., Yanusa, Y., Jamalludin, N., Singh, A., Azman, R., and Azam – Ali, S.N. (2015) The Potential for Underutilised Crops to Improve Food Security in the Face of Climate Change. Procedia Environmental Sciences 29(2015) pp140-141
Adzawla, W., Donkoh, S.A., Nyarko, G., O'Reilly, P., Olayide,O.E.,, Awai, P.E., Mayes, S., Feldman, A.B., and Azman, R. (2016) Adoption of bambara groundnut Production and its Effects on Farmers' Welfare in Northern Ghana. African Journal of Agricultural Research (2016) vol. 11 pp583 – 594
Mayes, S., Ho, W.K., Kendabie, P., Chai, H.H. Aliyu, S., Feldman, A.B., Azman Halimi, R., Massawe, F.J. and Azam Ali, S.N (2015) Applying Molecular genetics to Underutilised Species – Problems and Opportunities. Malaysian Journal of Applied Biology, 44(4):1-9
Khan, F., Azman Halimi, R., Chai, H.H., Mayes, S., Lu, C. (2016) Genomic and transcriptomic approaches towards the genetic improvement of an underutilised crops: The case of Bambara groundnut. African Crop Science Journal, Vol. 24, No. 4, pp. 429 – 458. DOI: 10.4314/acsj.v24i4.9
Cheng, A., Chai, H.H., Ho, W.K., Abdullah Bamba, A.S., Feldman, A., Kendabie, P., Azman Halimi, R., Tanzi, A., Mayes, S. and Massawe, F.J. (2017) Molecular Marker Technology for Genetic Improvement of Underutilised Crops. In: Abdullah S., Chai-Ling H., Wagstaff C. (eds) Crop Improvement. Springer, Cham