Dr Mervyn Shepherd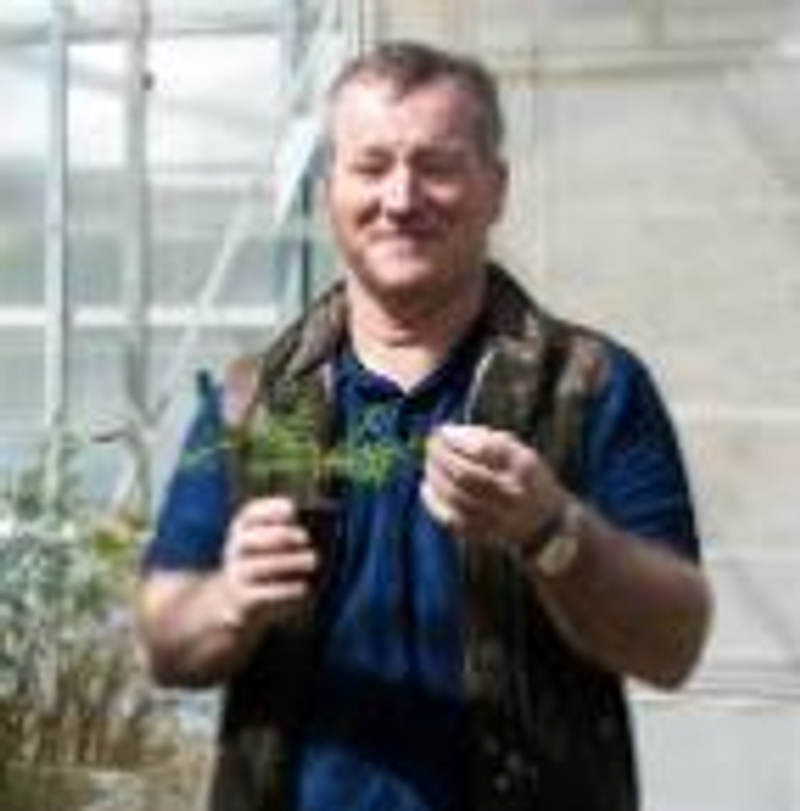 Research Fellow
t: +61 2 6620 3412
f: +61 2 6622 2080
e: mervyn.shepherd@scu.edu.au
Google Scholar: https://scholar.google.com.au/citations?user=O8RucdEAAAAJ&hl=ja
Researcher Profile: https://researchportal.scu.edu.au/esploro/profile/mervyn_shepherd/overview?institution=61SCU_INST

Education:
PhD Botany (University of Queensland)
BSc (1st Hons) Botany (University of Queensland)
Assoc.Dip in Rur.Tech, (Queensland Agricultural College)
Research interests/background
My research interests are in the genetics of forest trees and industrial crops. The research involves the assessment of morphological, anatomical or chemical difference in tree populations, and relating this with genetic variation at the DNA sequence level. Genes and genomic segments underlying important ecological or economic traits in trees are identified, and models that describe the mode of inheritance are developed. These studies provide insight into how trees have adapted to past natural and anthropogenic change, and how they will respond to selective forces in the future. This research helps us to grow more productive and resilient plantations, and better manage and conserve native forests. The research is used by geneticists, tree breeders, ecologists, natural resource managers and policy makers, concerned with the productivity, health and sustainable use of forest resources, and the communities that depend on them.
Establishing the genetic basis of variation in characters for product quality and the productivity of tea tree oil production, has been a major research interest since 2010. This has involved the survey of natural populations of this recently domesticated tree, and growing different sources in common garden experiments to establish the degree and basis of genetic determination of adaptive difference. This pre-breeding research is providing genetic materials and know-how that will be useful for devising more efficient strategies and practises for breeding teatree, and for the development of cultivars with increased pest or drought tolerance, or that produce oil with greater market acceptance through improvements to oil quality. Since July 2017, I have been the project leader for the Tea Tree breeding program based at SCU and a CRC-Project developing clonal propagation systems for teatree.
Research grants awarded in past 5 years
Shepherd, M. and G. King (2017). Tea Tree Breeding Program 2 PRJ-010780 Lismore, Agrifutures/ATTIA. $150,000.
Shepherd, M. (2017). Manipulating tea tree oil through genetics; rapid field analysis of oil quality and concentration by Raman microscopy. Lismore, ATTIA/NSW Government. $30,000.
Shepherd, M. (2017). CRC-P53955 Enhanced market agility for the Australian tea tree oil industry. Commonwealth of Australia; ATTIA; SCU. $1.2 million
Recent Publications
Peer Reviewed Journals
Butler JB, Freeman JS, Potts BM, Vaillancourt RE, Grattapaglia D, Silva OB, Simmons BA, Healey AL, Schmutz J, Barry KW, Lee DJ, Henry RJ, King GJ, Baten A, Shepherd M (2018) Annotation of the Corymbia terpene synthase gene family shows broad conservation but dynamic evolution of physical clusters relative to Eucalyptus. Heredity. In press
Southwell, I. A., Dowell, A., Morrow, S., Allen, G., Savins, D., Shepherd, M. 2017 Monoterpene chiral ratios: Chemotype diversity and interspecific commonality in Melaleuca alternifolia and linariifolia. Industrial Crops and Products 109C: 850-856
Shepherd, M., Savins, D., Dowell, A., Morrow, S., Allen, G., et al., 2017 Ecotype variation in methyl eugenol in tea tree (Melaleuca alternifolia and linariifolia) Chemistry & Biodiversity.
Calvert, J., Baten, A., Butler, J., Shepherd, M. 2017 Terpene synthase genes in Melaleuca alternifolia: comparative analysis of lineage-specific subfamily variation within Myrtaceae. Plant Systematics and Evolution: 1-11.
Butler, JB, Vaillancourt RE, Potts BM, Lee DJ, King GJ, Baten A, Shepherd M, Freeman JS (2007) Comparative genomics of Eucalyptus and Corymbia reveals low rates of genome structural rearrangement. BMC Genomics 18:397. DOI: 10.1186/s12864-017-3782-7