Professor Bronwyn Barkla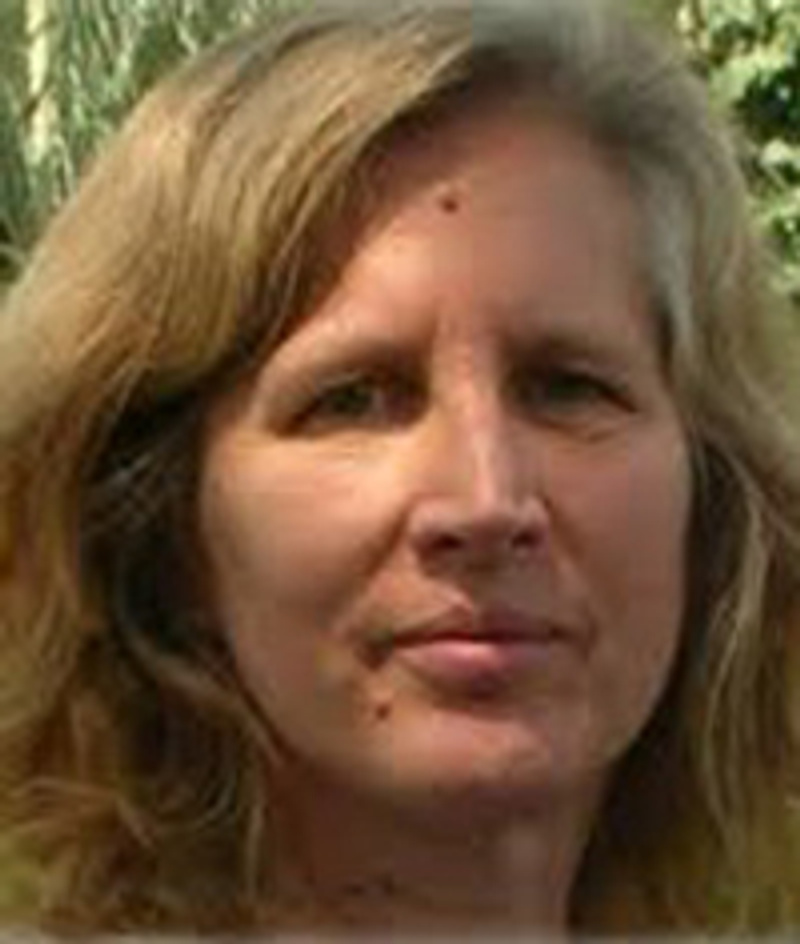 Education:
BSc in Biology (University of Toronto)
MSc in Botany (University of Toronto)
PhD in Botany (University of Toronto)
Research Gate: researchgate.net/profile/Bronwyn_Barkla
Research interests/background
Plants are continually challenged to recognize and respond to adverse changes in their environment to avoid detrimental effects on growth and development.
Understanding the mechanisms that crop plants employ to resist and tolerate abiotic stress is of considerable interest for designing agriculture improvement strategies to ensure sustainable productivity.
Dr. Barkla has been applying proteomics technologies to advance our knowledge in plant abiotic stress tolerance using the model plant Arabidopsis thaliana in parallel with the salt-tolerant model plants Mesembryanthemum crystallinum and Thellungiella salsuginea, and the heavy metal tolerant plant Arabidopsis halleri. Recent work has focused on understanding the role and regulation of membrane proteins, with particular emphasis on transport proteins, in plant salt and heavy metal tolerance.
Additionally, research using "omics" approaches has been undertaken to gain further insight into the role of the specialized trichomes called epidermal bladder cells which are found on the leaves and stems of the ice plant, Mesembryanthemum crystallinum.
Research strengths include the fractionation of proteins to reduce sample complexity using non-traditional approaches including Free Flow Electrophoresis.
Other activities
Editorial Board Member - Journal of Agricultural Sciences
Special Issue Guest Editor - Journal of Proteomics
Educational Committee - International Plant Proteomics Organization
Peer Review Board Member - JoVE - Journal of Video Experiments
Recent PublicationsRecent Book Chapters
Barkla, BJ (2018) Free Flow Zonal Electrophoresis for Fractionation of Plant Membrane Compartments Prior to Proteomic Analysis. Chapter in Methods in Molecular Biology. pp.1-12. DOI: 10.1007/978-1-4939-7411-5_1.
Refereed Journal Articles
Borpatragohain P, Rose TJ, Liu L, Barkla BJ, Raymond CA, King GJ (2019) Remobilisation and fate of sulphur in mustard. Annals of Botany, mcz101, https://doi.org/10.1093/aob/mcz101
Borpatragohain P, Rose TJ, Liu L, Raymond C, Barkla BJ, King GJ (2019) Seed glucosinolate yield is maximized by higher rates of sulfur nutrition than required for seed yield in condiment mustard (Brassica juncea L.). PLoSONE, in press
Halimi RA, Barkla B, Mayes S, King GJ (2019) The potential of the underutilised pulse bambara groundnut (Vigna subterranea (L.) Verdc.) for nutritional food security. J Food Composition & Analysis. 77:47-59
Barkla B, Rhodes T, Tran K, Wijesinghege C, Larkin J, Dassanayake M (2018) Making epidermal bladder cells bigger: Developmental- and salinity-induced endopolyploidy in a model halophyte. Plant Physiology Vol 177 pp 615-632.Barkla BJ, Garibay‐Hernández A, Melzer M, Rupasinghe TWT, Roessner U. Single cell‐type analysis of cellular lipid remodelling in response to salinity in the epidermal bladder cells of the model halophyte Mesembryanthemum crystallinum. Plant Cell Environ. 2018;114.https://doi.org/10.1111/pce.13352
Rahman, M., Khatun, A., Liu, L., Barkla, B. (2018) Brassicaceae Mustards: Traditional and Agronomic Uses in Australia and New Zealand. Molecules 23 (1) 231; doi:10.3390/molecules23010231(Impact factor 2.861).
J, Baten A, Butler J, Barkla B, Shepherd M. (2017) Terpene synthase genes in Melaleuca alternifolia: comparative analysis of lineage-specific subfamily variation within Myrtaceae. Plant Systematics and Evolution DOI 10.1007/s00606-017-1454-3.
Vera-Estrella R, Gomez-Mendez MF, Amezcua-Romero JC, Barkla BJ, Pantoja O. (2017) Cadmium and zinc activate mechanisms in Nicotiana tabacum similar to those observed in metal tolerant plants. Planta 246: 433–451.
Garibay-Hernandez A, Barkla BJ, Vera-Estrella R, Martinez A, Pantoja O (2017) Membrane proteomics provides insights into the physiology and taxonomy of Ettlia oleoabundans. Plant Physiology 173: 390-416.
Bravo-Adame ME, Vera-Estrella R, Barkla BJ, Martinez-Campos C, Flores-Alcantar A, Ocelotl-Oviedo JP, Pedraza-Alva G, Rosenstein Y (2017) An alternative mode of CD43 signal transduction activates pro-survival pathways of T lymphocytes. Immunology 150: 87-99.
Nock CJ, Baten A, Barkla BJ, Furtado A, Henry RJ, King GJ. (2016) Genome and transcriptome sequencing characterises the gene space of Macadamia integrifolia (Proteaceae). BMC Genomics 17: 937.
Barkla BJ, Rhodes T (2016) Use of infrared thermography for monitoring crassulacean acid metabolism. Functional Plant Biology 44: 46-51
Ballindong J, Liu L, Ward RM, Barkla BJ, Waters DLE. (2016) Optimisation and standardisation of extraction and HPLC analysis of rice grain protein. Journal of Cereal Science 72:124-130, 10.1016/j.jcs.2016.10.005).
Barkla BJ (2016) Identification of abiotic stress protein biomarkers by proteomic screening of crop cultivar diversity. Proteomes 4: 26
Carrasco Navarro U.; Vera Estrella R.; Barkla B.J.; Zúñiga León E.; Reyes Vivas H.; Fernández Perrino F.J.; Fierro F. (2016) Proteomic analysis of the signalling pathway mediated by the heterotrimeric Ga protein Pga1 of Penicillium chrysogenum. Microbial Cell Factories 15:173.
Barkla BJ, Vera-Estrella R, Raymond C (2016) Single-cell-type quantitative proteomic and ionomic analysis of epidermal bladder cells from the halophyte model plant Mesembryanthemum crystallinum to identify salt-responsive proteins. BMC Plant Biology 16:110.