Frederika Pere, Bachelor of Arts (Honours)
I'm projecting two words the words 'raw river' and I'm projecting it above Fiona Fell's work which is a collection of a ceramic sculpture that she's made for many years that went through a flood in Lismore the last time the levee banks broke.
I was going to project the word time above her work and ended up deciding that time was too literal. I actually mean the river to represent time so up the river is the time that's yet to come down the river is the time that's passed and across the river is the now and that is ever-changing.
My degree took me into architecture lighting design I graduated and was a carer for disabled people, went to an appointment somewhere in a waiting room and read a Monument magazine that was there. There was an article about the new lighting designers being arty people and I thought that's job I could do that!
I was very, very lucky and I very quickly became involved in the Opera House and Federation Square working for people who had the cream of work there was to have and what's ended up being a specialisation is working in museums on display lighting and heritage buildings.
We make immersive experiences like water effects all across a floor in life that you walk through with a huge projection of a corroboree on the side of a river but the floor I've added the water effects too.
Having come from Sydney moving into a more rural area was what I really, really enjoyed about coming to university in Lismore is that I learnt that I didn't need to live in the city and in fact I was happier living in the bush.
The biggest skill what I learnt was crit sessions. Crit sessions of people's artwork where the individual puts their art up for the class to discuss and give constructive criticism.
You're dealing with people's sensitive egos when they've put their art up and you have to be very diplomatic and that skill I've taken into a profession where you have ten designers sitting around a table and it's the same thing their egos are involved in what they've made and you sometimes have to get it changed a bit as diplomatically as you can without hurting anyone and I think that skill came from here.
Study Arts
Interested in human cultures, creative arts, history and society? Want broaden your mind with challenging ideas?
Studies in the arts will foster transferable skills that are highly valued across all sectors – skills such as communication, analysis, critical thinking and problem-solving.
Students can select from a range of majors and interest areas, including History, Creative Writing, Cultural Studies, Digital Media, Political and International Relations, and other shared majors.
Studies in the Arts will provide you with the versatility, cultural awareness, and creative thinking to pave your 21st-century career in creative arts, journalism, marketing, politics, creative writing and more.
Why choose Arts with Southern Cross?
5-star rating
5-star rating for graduate salary and full-time employment in communications (GUG 2022)
Higher starting salary
Higher starting salary than national average in Communications (Grad Outcome Survey 2010-2022)
Strong job prospects
85% graduate employment (Humanities, Culture and Social Sciences Grad Outcomes Survey 2020-2022)
spacer
Southern Cross Model is a better way to learn
For almost a century the sandstone walls of Universities housed the same teaching model. The Southern Cross Model is different – immersive, responsive, in tune with the 21st century student. By joining Southern Cross, you are part of a better way to learn.
Prepare for university with a pathway program
If you have the passion, we have the entry pathway. We offer preparation courses to refresh your academic skills, increase your entry rank, or get you on track for a degree with a short course.
Further information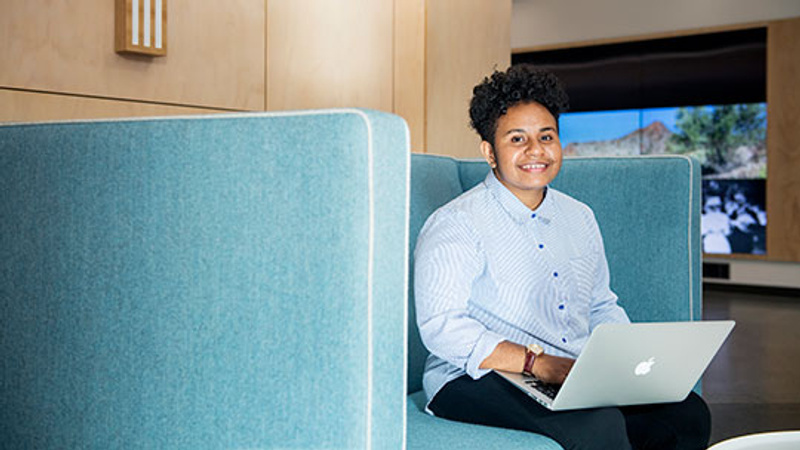 How to apply
Ready to take the next step in your higher education journey? Find out how you can apply.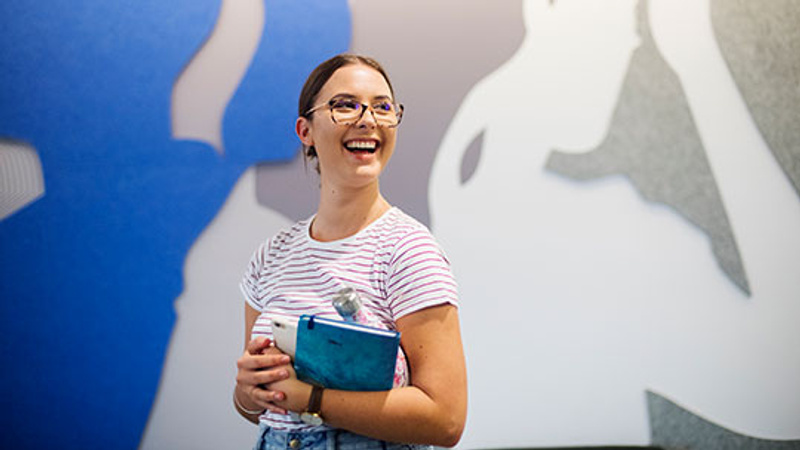 Entry pathways
There are many ways to get into Southern Cross University. Discover your options with an entry pathway.
Scholarships
The University offers a wide range of scholarships for undergraduate and postgraduate students.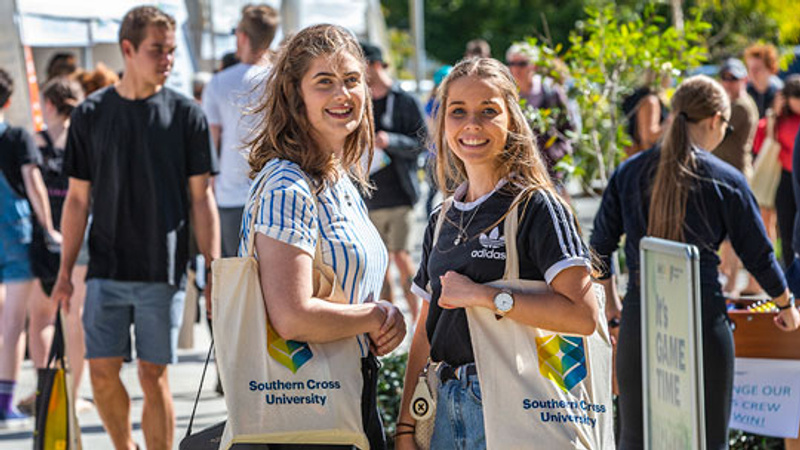 Student life at SCU
Our UniLife program aims to encourage both your academic success and support your wellbeing.
spacer
---
Get in touch
Future students (domestic)
T: 1800 626 481
Current Students
T: 1800 005 687
T: +61 2 6620 3666
Future students (international)
T: +61 2 6620 3876
For more details
+