There's been children that I've been seeing for five years.
Watching their progress in the development that they've made is incredible and I think that drives us just those little wins every day and they all add together to really great outcomes.
My name is Kristy Harris and I'm a Pediatric Occupational Therapist and I'm a Director of Empowered Kids.
I'm also a mum to three girls.
I was working as an employment consultant and decided that I wanted to do something a little bit different. SCU were advertising for a new degree called Occupational Therapy and I thought it sounded very much like something that aligned with what I believed in and what I was looking for at the time.
I had two children at that point so to leave a full-time job and uproot the family and move out of the area to go to uni was a big decision.
The first lecture on the first day I really knew that I was in the right place and Occupational Therapy was for me and there was quite a mix of people that were really passionate I just settled in really quickly.
I found the class sizes to be great and every single lecturer was so impassioned about occupational therapy that they really wanted to bring us along on the journey as well.
At the end of third year my husband and I had our third baby.
The university was really great with finding placements for me that weren't too far away from home and I was also able to take my youngest daughter to Uni with me.
The support while I had young children was amazing.
So since graduating from Southern Cross University I started a business called Empowered Kids.
Being able to watch a child that has significant challenges, work really really hard to overcome them and you can see them having really bright futures, I
think that's what I'm excited about.
My business is called Empowered Kids but I empower my own kids as well because I've seen something that I've been passionate in and I've pursued it and I just want my children to be able to see that as well and I'm very proud of myself and what I've done.


Study a Postgraduate Health Specialisation
As Australia's largest and fastest growing industry, healthcare and social assistance offers a range of promising career prospects. If you are a registered nurse or practising healthcare professional, you know that specialisation can unlock the door to new opportunities.
Our postgraduate health courses respond to industry demand for specialist skills in diabetes management, mental health, intellectual and developmental disabilities and in primary healthcare nursing.
Southern Cross University has an established reputation in undergraduate health sciences and extensive experience in the delivery of postgraduate specialist courses. You'll be taught by experts in their respective fields with flexible options for study designed to cater for work and other commitments.
Why choose a postgraduate health specialisation with Southern Cross?
High graduate salary
Southern Cross postgraduate alumni receive a higher starting salary than national average in Health Services & Support (GOS 2018-2020).
Two on-campus health clinics
Our public health clinics at Lismore and Gold Coast provide safe and supervised environments for student practicums in various courses.
Graduate confident and agile
Our degrees are designed in consultation with health sector associations to ensure you are well-prepared for what the industry needs.
spacer
Southern Cross Model is a better way to learn
For almost a century the sandstone walls of Universities housed the same teaching model. The Southern Cross Model is different – immersive, responsive, in tune with the 21st century student. By joining Southern Cross, you are part of a better way to learn.
Prepare for university with a pathway program
If you have the passion, we have the entry pathway. We offer preparation courses to refresh your academic skills, increase your entry rank, or get you on track for a degree with a short course.
Further information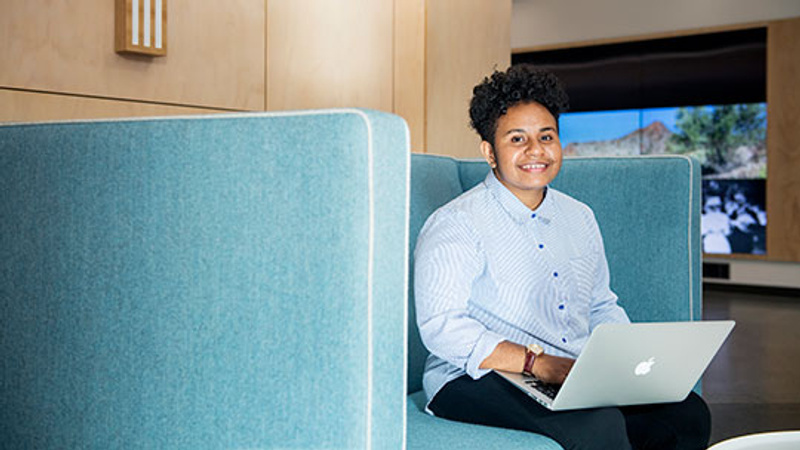 How to apply
Ready to take the next step in your higher education journey? Find out how you can apply.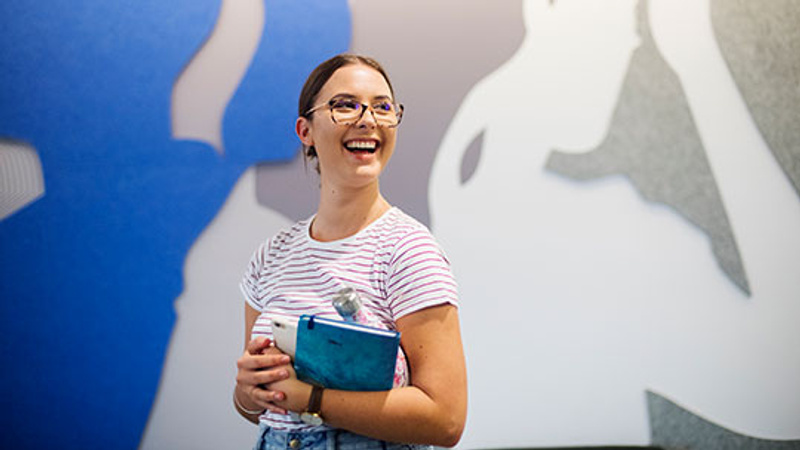 Entry pathways
There are many ways to get into Southern Cross University. Discover your options with an entry pathway.
Scholarships
The University offers a wide range of scholarships for undergraduate and postgraduate students.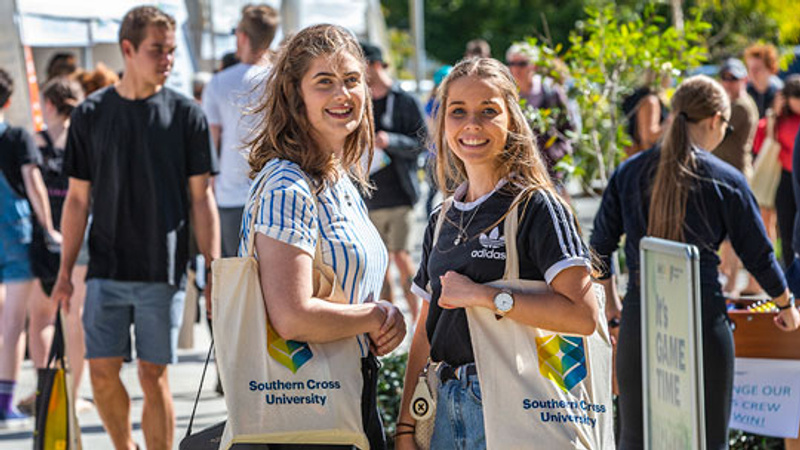 Student life at SCU
Our UniLife program aims to encourage both your academic success and support your wellbeing.
spacer
---
Get in touch
Future students (domestic)
T: 1800 626 481
Current Students
T: 1800 005 687
T: +61 2 6620 3666
Future students (international)
T: +61 2 6620 3876
For more details
+