I always knew I wanted to study abroad and also travel throughout my career. Tourism was just the perfect fit.
My name is Militsa Antonova. I'm originally from Bulgaria.
My Southern Cross University experience was amazing. The reason why I came to Australia and particularly in the Gold Coast campus is the campus looked amazing. You get views of the ocean from the library. Who wouldn't want to study there?
All the lecturers were so nice to us. The fact they were a bit smaller classes, as well, I think really helped us to get to know our teachers in a more personal level.
I got to meet people from all around the world and the international office itself they organised so many activations for us to get to know each other, to get to know each other's culture, as well as getting to know Australia's culture.
The best highlight of my entire experience would have been when I was chosen to be a data research assistant for one of my lecturers. We ended up spending an entire month up in the Great Barrier Reef. It was fantastic to be able to learn, to put it on my resume, and to see this amazing part of Australia.
As part of my degree I actually had to complete an internship out in the industry in my final session. I got offered an internship at the Surfers Paradise Marriott.
Upon completion of my internship I got offered three different jobs - two in London and one in the Gold Coast.
I was definitely very surprised of how I progressed.
I'm currently the complex marketing specialist at two properties Melbourne. I absolutely love my role. It's never the same it's always different that's what I've always wanted.
If it wasn't for my degree in Southern Cross University I wouldn't have been here today. My degree is truly giving me that experience to be able to go and see the world.
My journey so far has been so exciting that I really and truly can't wait to see where my degree will take me in the future.
Tourism
Tourism is a pillar of the Australian economy and Southern Cross University's campuses are located in the country's most vibrant tourism regions. We are proud to be the first University in Australia to offer studies in tourism.
Through our unique partnership with global hotel investment group Mulpha Australia, our students can choose from a range of undergraduate or postgraduate courses in tourism and hotel management at The Hotel School.
The Hotel School boasts campuses in Sydney, Melbourne, Brisbane and on Hayman Island, all ideally located for study and internships with leading leisure and hospitality businesses.
Practical training in hotels and tourism structures – with mentorship from experienced management professionals – forms a fundamental part of our courses. It means you will be well-prepared for the demands of this dynamic sector once you graduate. With professional networks already in place, you are on the way for career success.
You can also choose to study Tourism Management as a shared major in the Bachelor of Arts, Bachelor of Science, Bachelor of Indigenous Knowledge or Bachelor of Psychological Science.
Why choose Tourism with Southern Cross?
Global top 200
We're ranked in the top 200 of universities for Hospitality and Tourism Management (Global Rankings of Academic Subjects (Shanghai Rankings) 2022)
Australian first
We were the first university in Australia to offer studies in tourism
Industry connections
Industry connections facilitate work placements both in Australia and abroad
Graduate employment
93.8% of graduates are employed within four months of completing their course (Graduates Outcomes Survey 2018-2020)
Browse by interest area
spacer
Visit schools with tourism courses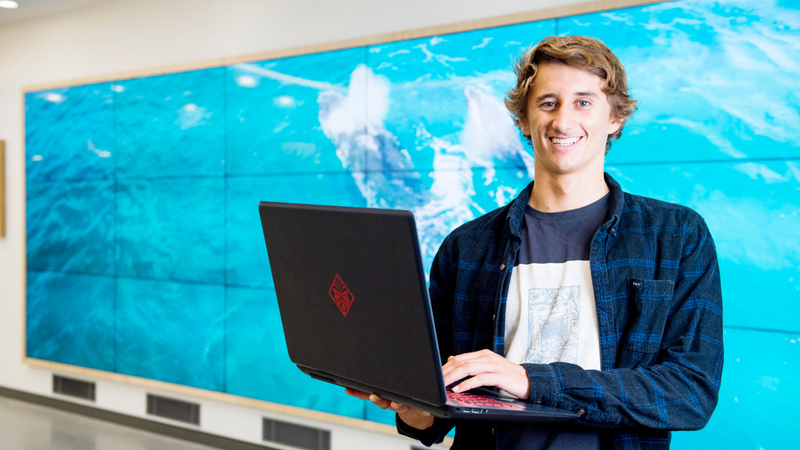 Southern Cross Model is a better way to learn
For almost a century the sandstone walls of Universities housed the same teaching model. The Southern Cross Model is different – immersive, responsive, in tune with the 21st century student. By joining Southern Cross, you are part of a better way to learn.
Prepare for university with a pathway program
If you have the passion, we have the entry pathway. We offer preparation courses to refresh your academic skills, increase your entry rank, or get you on track for a degree with a short course.
More information for:
Search all courses
spacer
Further information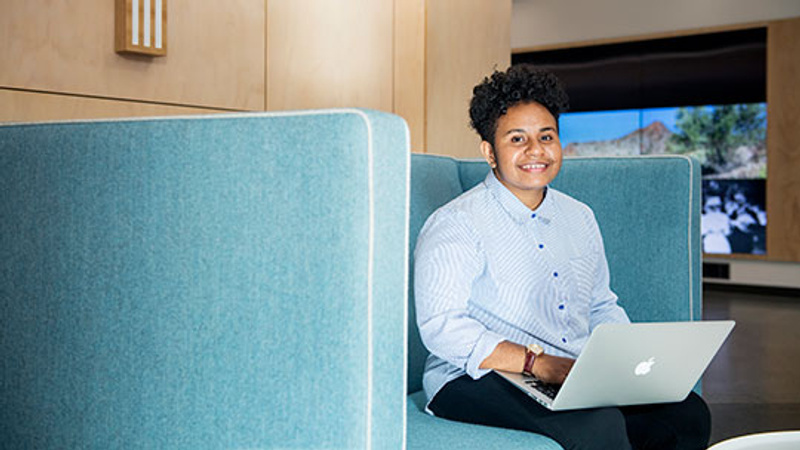 How to apply
Ready to take the next step in your higher education journey? Find out how you can apply.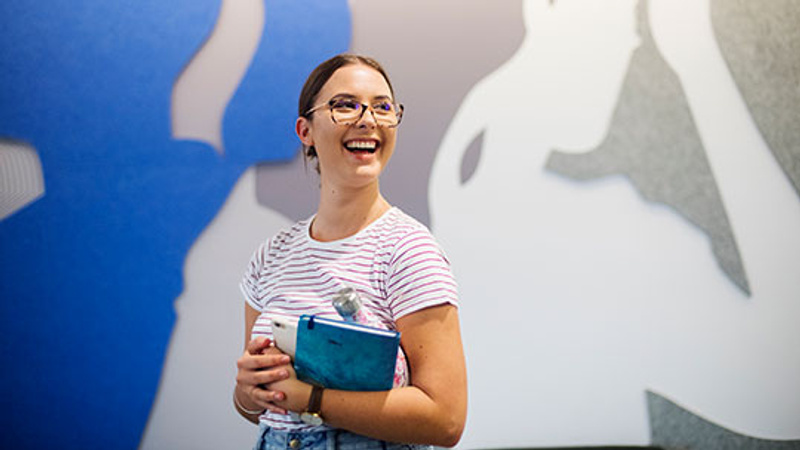 Entry pathways
There are many ways to get into Southern Cross University. Discover your options with an entry pathway.
Scholarships
The University offers a wide range of scholarships for undergraduate and postgraduate students.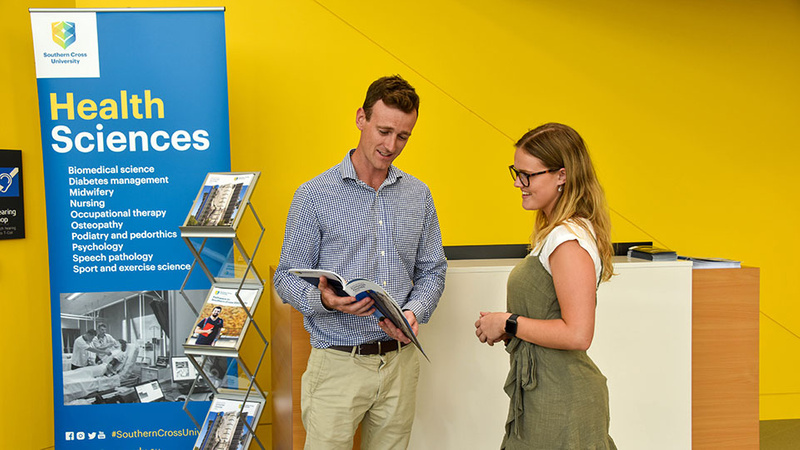 Upcoming info sessions
Southern Cross University regularly holds on-campus and online information sessions.
---
Get in touch
Future students (domestic)
T: 1800 626 481
Current Students
T: 1800 005 687
T: +61 2 6620 3666
Future students (international)
T: +61 2 6620 3876
For more details
+