Pathways towards English language proficiency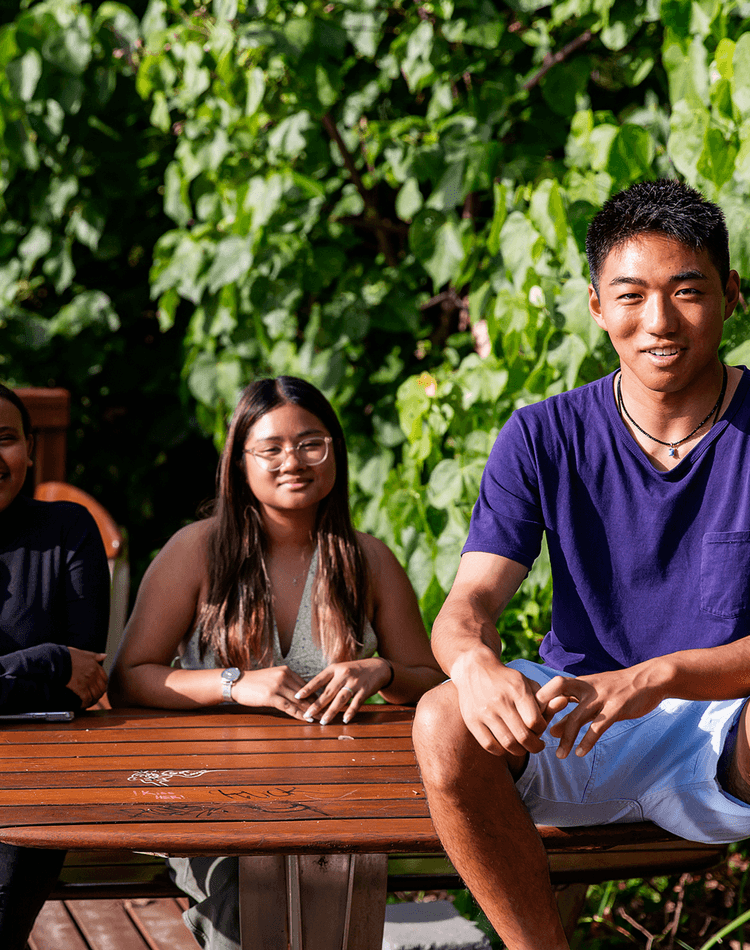 Alternative English Language Pathways
You may not need an English language test result if you already have the English language skills that the University is looking for after completing an approved course with Southern Cross University or another institute.
Successful completion of English for Academic Purposes at SCU College provides direct entry to a range of Southern Cross University degrees. The courses for the below institutes also fulfil English proficiency requirements for entry into most Southern Cross University courses.
Search the English Language Proficiency Pathways (pdf) for the specific grades required in a program, course or qualification offered by one of these institutes to fulfil minimum English language requirements for Southern Cross University courses.
All students must meet the University's minimum English Language Requirements for Southern Cross University course admission, as set out in the English Language Proficiency Requirements.
Condition: To comply with external/professional accreditation requirements that limit or exclude English language pathways, some SCU courses requiring IELTS 7.0 need a formal English language test result (e.g. Bachelor of Nursing and the Bachelor of Midwifery

| Recognised Providers | Courses |
| --- | --- |
| ACBT, Partner of Navitas and Edith Cowan University in Sri Lanka | University Foundation Program |
| Any Australian Vocational Registered Training Provider (RTO), including TAFE | Certificate IV in English for Academic Purposes; Certificate III in Advanced English for Further Study; Certificate III in English for Further Study; or a completed AQF/NZQF Certificate IV, Diploma or Advanced Diploma (or equivalent) |
| Australian Pacific College | English for Academic Purposes |
| Browns English Language School | English for Academic Purposes |
| Byron Bay English Language School | Cambridge Advanced English Preparation |
| Cass Training International College | English for Academic Purposes; or IELTS Academic Preparation course |
| Clinton English | English for Academic Purposes; or General English; or IELTS Academic Preparation course |
| Deakin University and Melbourne Institute of Business and Technology Pty Ltd trading as Deakin College | Foundation Programme; or Masters Qualifying Program |
| ELSIS English Language School | Cambridge Advanced English Preparation; or English for Academic Purposes |
| English Language Company | English for Academic Purposes |
| English Unlimited (Brisbane, Sydney and Melbourne) | B2 First Certificate in English (Previously FCE Preparation); or C1 Certificate in Advanced English (previously CAE Preparation); or English for Academic Purposes |
| Explore English | English for Academic Purposes; or General English |
| Future Language School | English for Academic Purposes |
| Greenwich English College | Cambridge Advanced English Preparation; Cambridge First Certificate in English Preparation; Cambridge Preliminary English Test Preparation; English for Academic Purposes; or IELTS Academic Preparation course |
| ILSC (Brisbane) Pty. Ltd. | English for Academic Purposes; IELTS Mastery; or Cambridge Mastery |
| Insearch Limited (UTS College) | Academic English; or UTS Foundation Studies |
| International House Sydney | IELTS Academic Preparation course |
| International House Brisbane - ALS | IELTS Academic Preparation course; Cambridge Advanced English Preparation; or Cambridge First Certificate in English Preparation; |
| International Management Institute, Switzerland | IMI Switzerland Foundation Certificate Programme |
| INUS Australia | English for Academic Purposes; and INUS Customised English course |
| La Lingua Language School | Business English, or English for Hospitality and Tourism; or English for Academic Purposes |
| Macquarie English | English for Academic Purposes |
| Milner International College of English | Cambridge Proficiency in English Preparation course and Cambridge Exam; Cambridge Advanced English Preparation course and Cambridge Advanced English exam; or IELTS Preparation course and external IELTS exam |
| Navitas English | English for Academic Purposes |
| NCC Education | International Foundation Diploma for Higher Education Studies |
| Perth International College Of English | English for Academic Purposes |
| Queensland Academy of Technology | IELTS Preparation program |
| Royal Institute of Colombo, partner of University of London and Deakin College | 2019-2020 International Foundation Programme; Foundation Programme; or Masters Qualifying Program |
| Scots English College | English for Academic Purposes |
| Smart English Melbourne | English for Academic Purposes; or General English |
| Strathfield College | English for Academic Purposes |
| Sunshine Coast International College | English for Academic Purposes |
| Swinburne University of Technology | Swinburne Foundation Year |
| Tongji University | Certificate in Business or Engineering Foundation; or Certificate Programmes |
| Universal College Lanka, partner for Monash Education in Sri Lanka | Monash University Foundation Year |
| Universal English | Cambridge Advanced English Preparation; or English for Academic Purposes/IELTS Exam Preparation |
| Universal English College | Academic English Preparation course |
| UTS Insearch in partnership with Neo Lingua International Career Center, Nepal | English for Academic Purposes |
---