Southern Cross offers a world of student support services
Alex Argolo likes to move – the international student from Brazil graduated this month with a Master of Clinical Exercise Physiology and has a full schedule ahead, job hunting and working part-time with the Solomon Islands Football Federation in the long lead up to FIFA Futsal World Cup season and with the Southern Cross Football Centre.
He's also busy celebrating his graduation, which for many years seemed like a distant dream.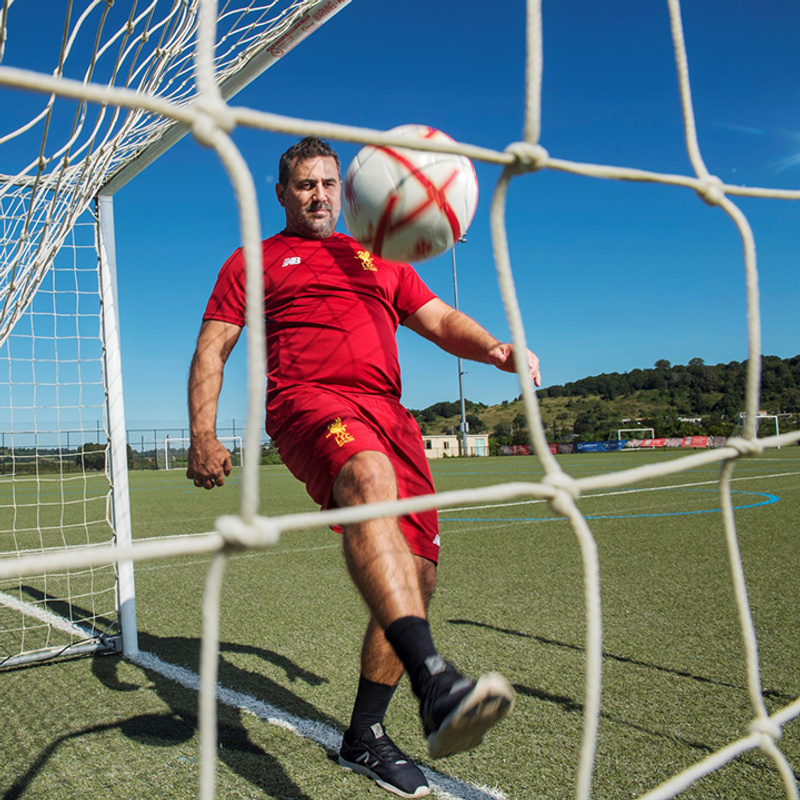 "I lived 40-something years thinking that I am a dumb guy," says Alex, who credits his experience with Southern Cross University's Counselling Services and Student Access & Inclusion Service with helping him to understand the learning challenges he was having, and working to create self- and time-management strategies throughout his years on campus. "Southern Cross opened so many doors for me."
There are many reasons and many ways that students receive support during their time on campus.
"We encourage students to come to us early on in their degree to seek support and learn strategies if they are not coping with life stressors and the workload; however many students come to us in a crisis," says Karen Chapman, Manager of Counselling Services, which is one of a multitude of services available to students, including the UniMentor Program, student advocacy, multifaith and pastoral care, Indigenous Australian student services, student safety and wellbeing, which coordinates support for victims of sexual abuse and harassment.
For many, Student Access & Inclusion, as well as counselling, is the first port of call.
"We treat every student who comes to see us as an individual," says Chapman.
It was an ongoing challenge as well as the proactive care of Shelley Odewahn, Disability Advisor with the Student Access & Inclusion team that led to Kate Hepton's collaboration with Southern Cross University to design a new accessible bathroom for all wheelchairs and needs on the Lismore campus – a project that will now help the wider community as Lismore City Council actively seeks funds to install a similar design at the Lismore Transit Centre.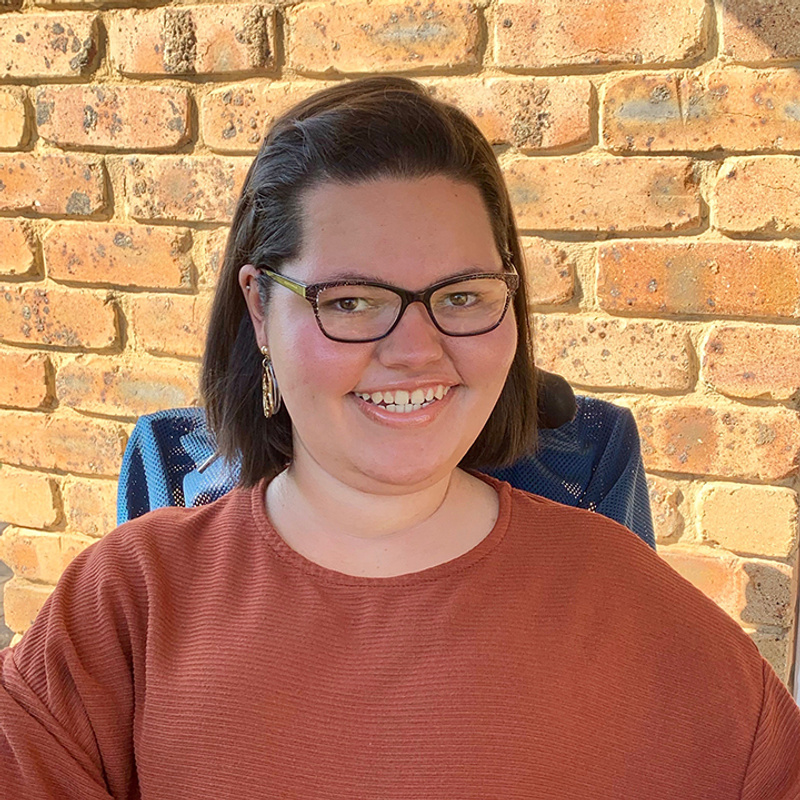 Until this new bathroom was put in, "it meant driving 30 minutes home and going to the toilet at home," explains Kate, a student of the Bachelor of Digital Media and Communications who did just that initially. "I have my strategies but I missed out on important experiences; I often wasn't able to stick around for social gatherings, for example."
Kate has Spinal Muscular Atrophy, a muscle-wasting disease and like many with mobility impairments, requires more space and some transfer equipment than provided for in the legal requirements for wheelchair-accessible bathrooms.
This is sadly a common experience in the community beyond Southern Cross.
"Student-led change is fantastic and helps create awareness and make real change happen," says Odewahn who, in 2017, asked Kate and a fellow Southern Cross student, Hannah Bloomfield – who also uses a wheelchair – about their experience on campus. The two students revealed many challenges on the hilly campus, including the absence of a toilet that supported them to move freely.
Odewahn and Geoff Cottee, Manager of Facilities Operations coordinated the team transformation of an existing bathroom and janitor's closet into an inclusive bathroom space with an automatic door, an adult-size change table, a hoist -- as used in hospitals to lift patients – and emergency panic buttons.
The project has since fostered communication with the Lismore City Council. "We have a major hospital in Lismore and a large population of people with severe disabilities and that's who the new bathroom will be most useful for," says Catherine Rosenbaum, Community Engagement Officer at Lismore City Council. "Southern Cross has been really helpful, giving us a much better idea of what we were looking at in terms of logistics and costings. I was very impressed with the speed at which it happened up there -- it just kind of happened."
"It's incredible," says Kate. "There are quite a lot of people with disabilities in the Lismore area. It's about time."
The collaboration has been enlightening for Kate and Hannah, both having been accustomed to strategise independently in a world that is still catching up on providing equity for people with disabilities.
"When Shelley and I met, she made sure I knew that she was willing to fight for whatever it was that I needed," says Kate. "It's someone caring about your experience beyond what grade you might be able to get, and ensuring that everything is better than just ok. And she manages to do it all in heels! She's so much fun."