When speaking with John Stewart – Conductor of the Living School in Lismore – it is soon apparent that education means much more than teaching and learning, fundamental though they may be. As John's passion pours forth, education emerges as both key and door, choice and opportunity, idea and ideal, possibility and pathway.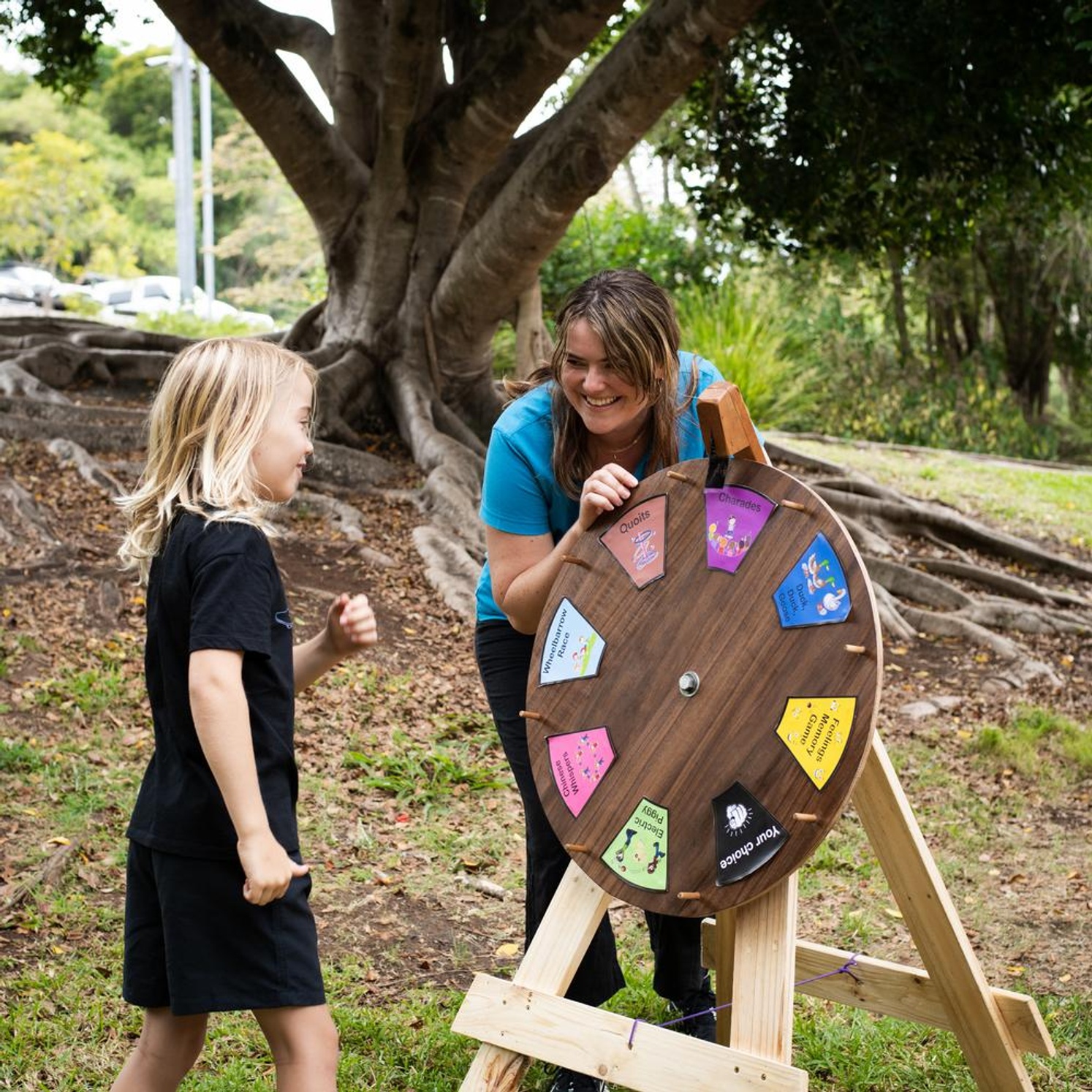 A bold education model
Such qualities inform the philosophy and practice of the Living School, through which a bold education model manifests in ways including:
a curriculum that respects, responds to, and grows with the community
keystone qualities embracing identity, nature, life and living, civilisation, phenomena and service
a powerful environmental focus and sensibility
an holistic unity and understanding between students, staff and parents
flexibility with learning and learning spaces.
And at the heart of everything, an unwavering belief in the potential of children.
"There hasn't been much to challenge the traditional model of education that has existed for hundreds of years," says John. "While there are aspects that are still wise and worthy, at the Living School we are unashamedly operating in the now, in this era.
"The rise of the Internet and the introduction of smartphones and other devices have every student plugged in. There are benefits and risks with that, but the traditional model of education is wanting in its recognition and response to this new era. "We need schools that are engaged with this time, that are aware, active and pertinent, that can provide education to improve community and social structures. We need schools that are both current and progressive.
"That is why there are so many threads to what we do at the Living School. Progression is about taking education beyond the mainstream to engage, empower and give agency. School should be a place of wonder and joy, where students are curious and confident, and where learning is life-worthy."
All of which begs the question: what kind of student was John?
They might be more shocked at the kind of teacher John became, one whose vocation has fueled an eclectic career.
Before launching the Living School in 2015, John spent two years as Head of Bali's Green School – hailed as the world's greenest school. Other positions include Headmaster of NSW's Tudor House, Australia's only stand-alone prep boarding-school for boys; Head of Junior School at NSW's Central Coast Grammar, Director of Studies at St John's College, Cambridge, and Head of Section at Hill House International School in London.
A recipient of the National Excellence in Teaching Award and a Golden Goody international award for social good, John's commitment to education extends to publishing. Co-author of the book Thriving at School (with Dr John Irvine), John was also the developer and author of WriteOn – a creative writing textbook – and WriteOnline, a multimedia creative writing program. As the Living School took shape in his mind, John saw coming home to Lismore as a major factor in bringing a bold notion to bolder fruition.
Today, the Living School is an idea made real, one comprising many strands that reveal the breadth of research John applied to its making – the Aristotelian notion of the city as a classroom; the Montessorian idea of the environment as a class; the Steiner-esque approach of aligning with the rhythm of the day; democratic models affording more power to students. Such parts come together to form, and inform, the whole. The effect is orchestral, helping to explain John's title of the Living School's Conductor.
"I have always liked etymology," he says. "The origins and meanings of words fascinate me. It is why I chose the term Conductor. It is multi-faceted, one that relates to leading an orchestra, to energy, to behaviour and manner. And of course, to education. It is a word that suggests so many possibilities. I think the Living School does too." At its core, the Living School embraces the character and potential of every student via a determination for engagement, betterment, relevance and transformation.
---