For marine scientists such as Southern Cross University's Distinguished Professor Peter Harrison, protecting the Great Barrier Reef is a mission to prevent a precious asset from becoming a precious memory.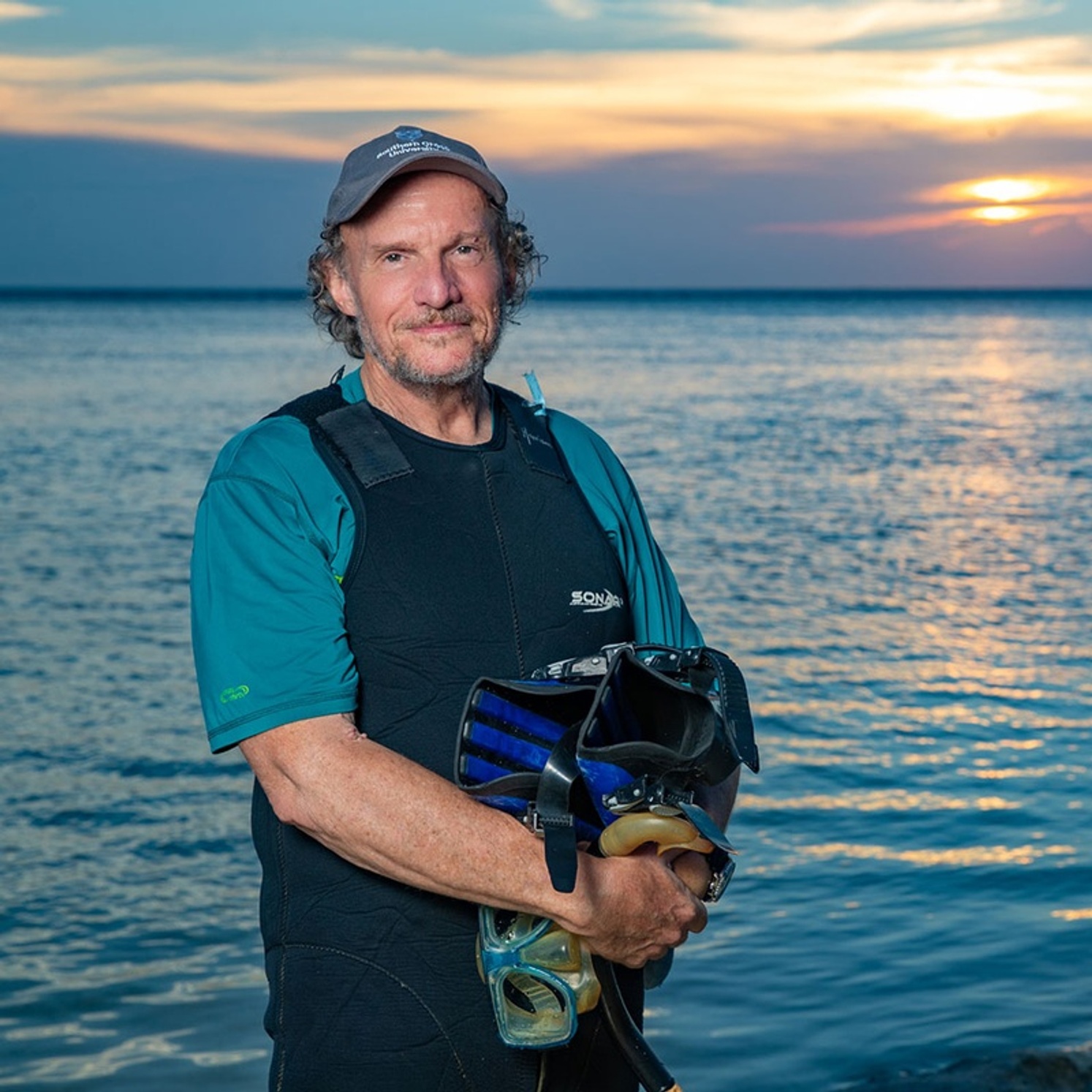 Restoring the Reef
For 500,000 years, the Great Barrier Reef has been one of our planet's most precious assets. The largest living system on Earth, its rich corals span an area visible from space.
If only majesty meant immunity.
However, because it does not, the Great Barrier Reef is a treasure under pressure due to factors such as global warming, mass coral bleaching, the crown of thorns starfish and terrestrial run-off. Its plight is real, rapid and sadly symptomatic of other losses of species and systems throughout the natural world."
It is also why scientists like Southern Cross University's Distinguished Professor Peter Harrison are working tirelessly to prevent this precious asset from becoming a precious memory.
Peter's commitment covers more than 40 years of research, teaching, initiative and influence in better understanding the Great Barrier Reef and other reef regions throughout the world.
A globally acknowledged scientist, Peter would never underplay the gravity of the situation on the Reef. Then again, spend a little time with him and what comes across is a sense of hope and even optimism. As Peter quips in typical laconic style: "The good news is that it's not all bad news."
Spawning inspiration
The latest good news comes via history-making developments off Heron Island. It was here in 2016 that Peter and other Southern Cross University students conducted the first Coral IVF Trial on the Great Barrier Reef.
Coral IVF, or larval reseeding, involves re-establishing coral on damaged reefs by collecting millions of coral eggs and sperm during the spawning season, growing them into baby corals, then releasing them directly on to degraded areas of the Reef.
Five years later at the end of 2021, the first coral babies from that 2016 trial produced the next generation as part of the annual mass coral spawning event. Researchers found 22 large coral colonies had survived a bleaching event, grown to maturity, and the coral polyps were filled with eggs and sperm ready to spawn. Other smaller colonies should be breeding during 2022.
"The larvae generated from these spawning corals have dispersed within the Heron Island lagoon and may settle on patches of reef nearby, helping to further restore other reef areas that have been impacted by climate change," says Peter.
"The ultimate aim of this process is to produce new breeding populations of corals in areas of the Great Barrier Reef that no longer have enough live corals present due to being damaged by the effects of climate change."
Peter's delight is clear, especially given a year earlier in 2020 he had led a research expedition to the Whitsunday Islands where, due to another coral bleaching event, a mere 10 per cent of corals were found to contain eggs and sperm.
"I know how long coral takes to recover and how that affects so many other forms of life for which the coral is their primary habitat," says Peter. "Also, some corals are not fast growing and face harder battles to survive. That is why we are striving to better understand the recovery stages of reefs so we can continue to enhance and apply this knowledge to coral larval restoration."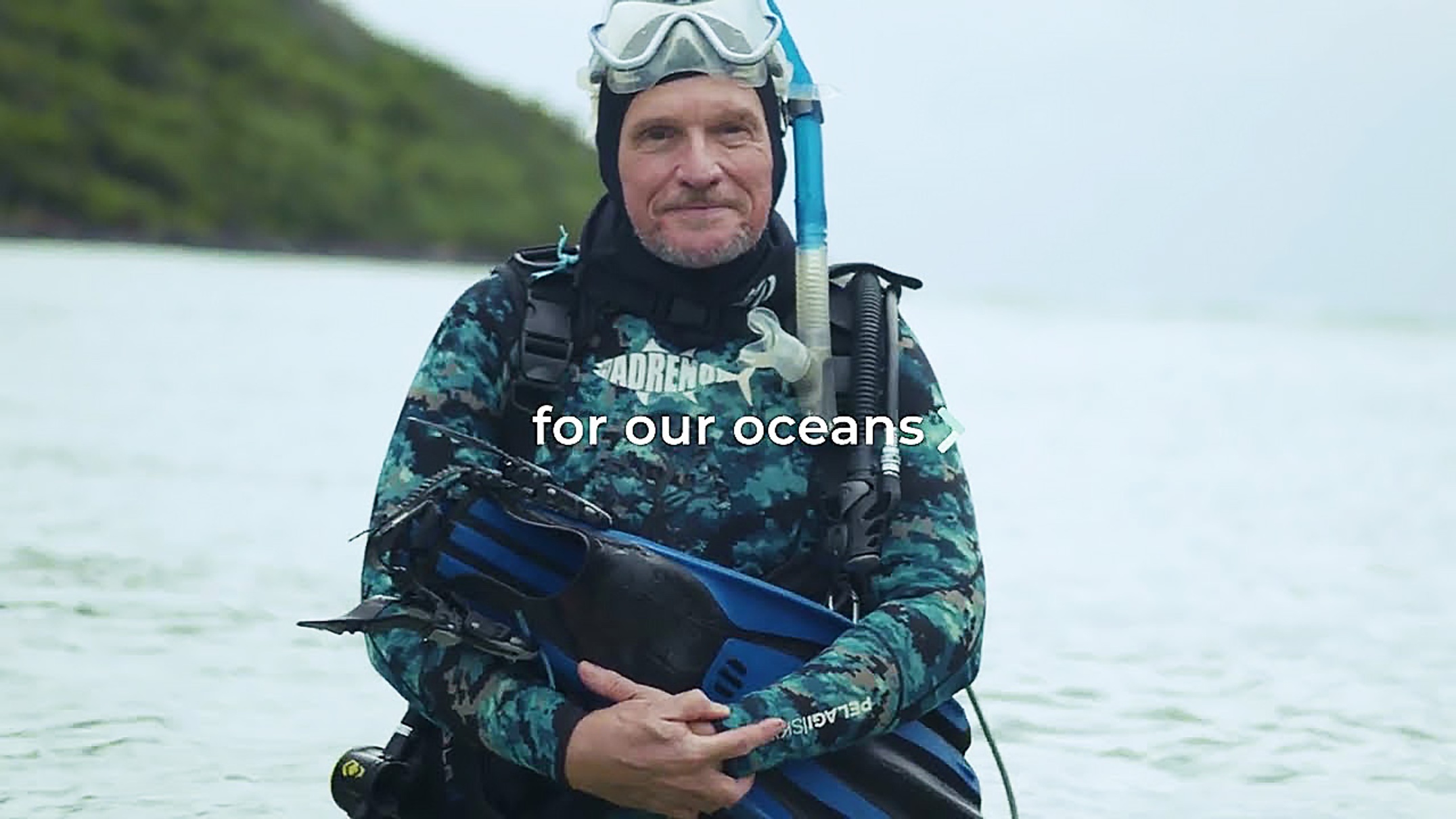 From my earliest memories I've had a strong connection to the ocean.
Understanding and conserving our marine environment is vital for a sustainable future. These days I'm best known for my work with Southern Cross University. Leading the restoration of corals on the Great Barrier Reef.
Discovering that most corals spawn eggs and sperm into the sea during mass spawning events has led to a global revival of coral reproduction studies. What motivates me is that we need to ensure that the Great Barrier Reef is thriving and healthy for future generations.
Together we're Transforming Tomorrow
Southern Cross University
The underwater snowstorm
The first time Peter dived the Great Barrier Reef, his biggest task was to keep breathing as what he saw took his breath away.
"It was the late 1970s and I travelled up to Townsville to do my marine biology degree at James Cook University. I joined the dive club and we went out to the Palm Islands," he recalls.
"Once in the water, I saw things that I had previously only seen in pictures – only this was better. I was enthralled by the sights of the Reef, the shapes, the sounds, the corals, the fish and everything that was part of the system. It still inspires me today."
Back then, the sexual reproduction of coral was a mystery, the prevailing view being that fertilisation happened within the coral itself, with fully formed coral larvae being released.
It was not until an October night in 1981 that a bunch of marine biology PhD students – Peter among them – discovered otherwise. Diving by torchlight, they watched in wonder at an "underwater snowstorm", the effect of millions of microscopic eggs and sperm filling the water in a mass mating ritual.
The discovery immediately broadened scientific understanding. It also launched Peter's career.
A few months later, Peter was shocked to see many of the corals he was studying turn white and die as a result of the first major coral bleaching event on the Great Barrier Reef. Catalysed into thinking about coral restoration, his innovative idea was to capture some of the coral spawn that would otherwise have drifted away – to become fish food or simply to disintegrate – without the larvae settling on or renewing the damaged reefs.
Today, science and technology have come so far as to enable Peter and his teams to collect large quantities of coral spawn from heat-tolerant corals – having themselves survived bleaching – and to rear millions of baby corals in specially designed coral nursery pools on the Reef itself. When the time is right, they are delivered on to target areas to restore and repopulate damaged reefs. The potential is there to make a difference to reef recovery on a global scale.
The challenge of tomorrow
In 2021, Southern Cross University honoured Professor Peter Harrison as the inaugural recipient of a Distinguished Professorship, the University's highest academic honour.
While humbled by such recognition of the contribution he has made, Peter spoke about the contributions to come and of an enduring legacy: "There are a lot of new and exciting projects and important research by research students and staff in my team, and we are constantly evolving the restoration techniques to be more successful for future larger scale reef trials."
This is the challenge of tomorrow, one to be tackled by the next wave of young marine scientists.
"I am so energised by their passion and conviction," says Peter. "We are making strong progress in smaller scale larval restoration, but we must build a consortium of people and organisations willing to drive our knowledge processes forward.
"Yes, the challenge to save corals and reefs is great, but think about how much greater the potential loss will be if we don't succeed. The Reef is simply too important."
---