Inkah Fischer was on a different path in life before finding her vocation in nursing and mental health. Now she has taken the leap into her own healthcare consultancy, helping to transform thinking and systems in a troubled sector.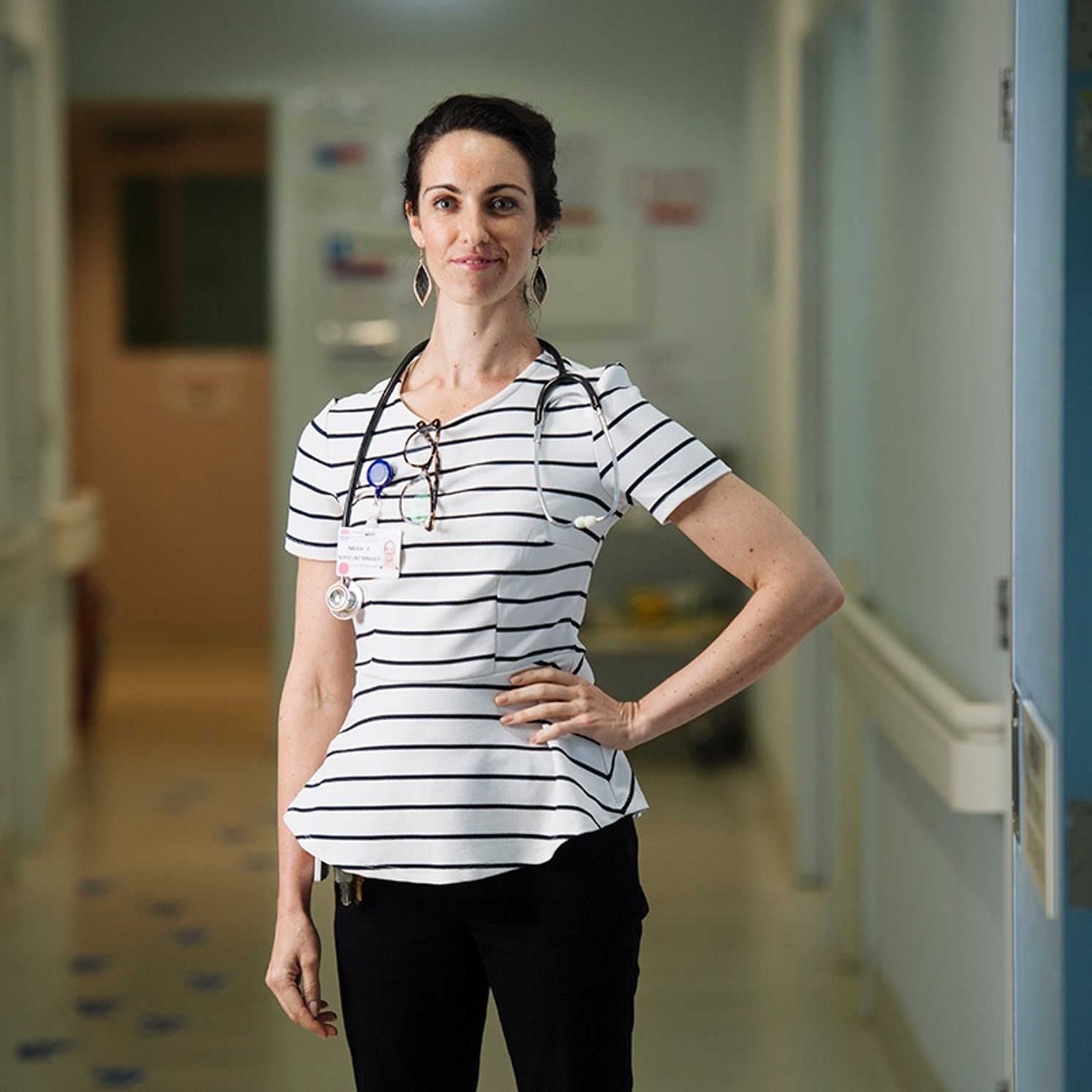 There is a calm about Inkah Fischer
She reminds of a photograph in which everything is whizzing and whirring all around and yet she is clear and still, holding everything together.
It is a quality that served her well during her years as Level 3 Nurse Unit Manager at Lismore's Tallowwood Adult Mental Health Inpatient Unit, a 24-bed acute care facility at Lismore Base Hospital. With voluntary and involuntary patients, Tallowwood is at the 'pointy end' of mental health care in the NSW Northern Rivers. It is also where Inkah's ineffable calm proved invaluable for patients and staff.
That same quality is also key in her new role at the helm of Inkah Lee Consultancy, offering specialist services across healthcare settings, particularly in change management, leadership and workforce development, business optimisation, education and training.
Furthermore, as a lecturer for nursing/health students at Southern Cross University and Victoria University, Inkah is bringing her real-world experience and insight to the next generation of health practitioners and sector leaders.
While thriving in this new phase of her career, Inkah admits it was a leap of faith.
"I found myself at a crossroads, thinking more and more about how I could both consolidate and broaden my passion for helping people by working with teams/staff in various healthcare settings," says Inkah.
"The move was timely. Given the impact of the pandemic and recent natural disasters, the health sector is in a state of compression. The workforce needs more support than ever, from leaders who are informed and connected to their needs.
"Issues such as burnout and staff attrition, a casualised workforce and increased public expectation and demand, all of these have changed the needs of our healthcare systems and strategies. The situation in the Northern Rivers exemplifies this situation.
"For me, I believe that my experience in health management up to and including the past few years has given me an insight into leadership that I can share in a meaningful way. I have made the change in my career because I want to offer more."
Before healthcare, Inkah's first calling was music.
"I grew up in an artistic household surrounded by music and arts. I studied jazz vocals and was a big fan of Ella Fitzgerald and Bjork," says Inkah.
The change from music to nursing was initiated when Inkah was admitted to Lismore Base Hospital for the birth of her first child.
"The nursing staff went above and beyond to meet my needs and I thought, what an amazing job that would be," she says.
"Sometimes you just need to take the leap and have a little faith and it wasn't long after that I enrolled in a Bachelor of Nursing at Southern Cross University. I began studying nursing with the idea of transitioning to midwifery.
"I had lots of great opportunities for placements throughout the degree and the experience that stood out was in Justice Mental Health, working with the Psychiatric Clinical Liaison Nurse in the cells of the Lismore Courthouse. That really opened my eyes to an area of nursing I hadn't even considered."
Following her studies, Inkah gained a place in the Northern NSW Graduate Nursing Program where she experienced rural nursing, acute cardiac care and her first taste of acute psychiatric nursing.
"My positive experiences in mental health inspired me to apply for the specialty learning line for Mental Health Nursing," she says. "I completed rotations in community mental health, child and adolescent care, acute care and older persons mental health care."
Meanwhile, Inkah also added Masters degrees in Mental Health Nursing and Healthcare Leadership through Southern Cross University.
"The collaborative relationship between Southern Cross University and NSW Health made it possible for me to get the most from my degrees and immediately apply my learnings in my work," says Inkah, whose abilities and application have been well recognised.
A recipient of the Edith Cavell Undergraduate Nursing Scholarship, the Susan Law Memorial Prize for Academic and Clinical Excellence and a NSW Health Postgraduate Scholarship, Inkah was also named the Nursing and Midwifery Manager of the Year for 2020 in the Northern NSW Local Health District.
Gratifying as such accolades may be, Inkah's motivation remains the health needs of the people of the Northern Rivers.
"I loved nursing and nurse management, because you have an opportunity to be in true service to humanity and to show people what true care looks like," she says. "But in healthcare generally, good leadership is essential and relationships are at the core of what we do."
---