As professional athletes prove more willing to discuss the mental health challenges faced during and after their illustrious careers, an issue that once went unsaid is increasingly being heard.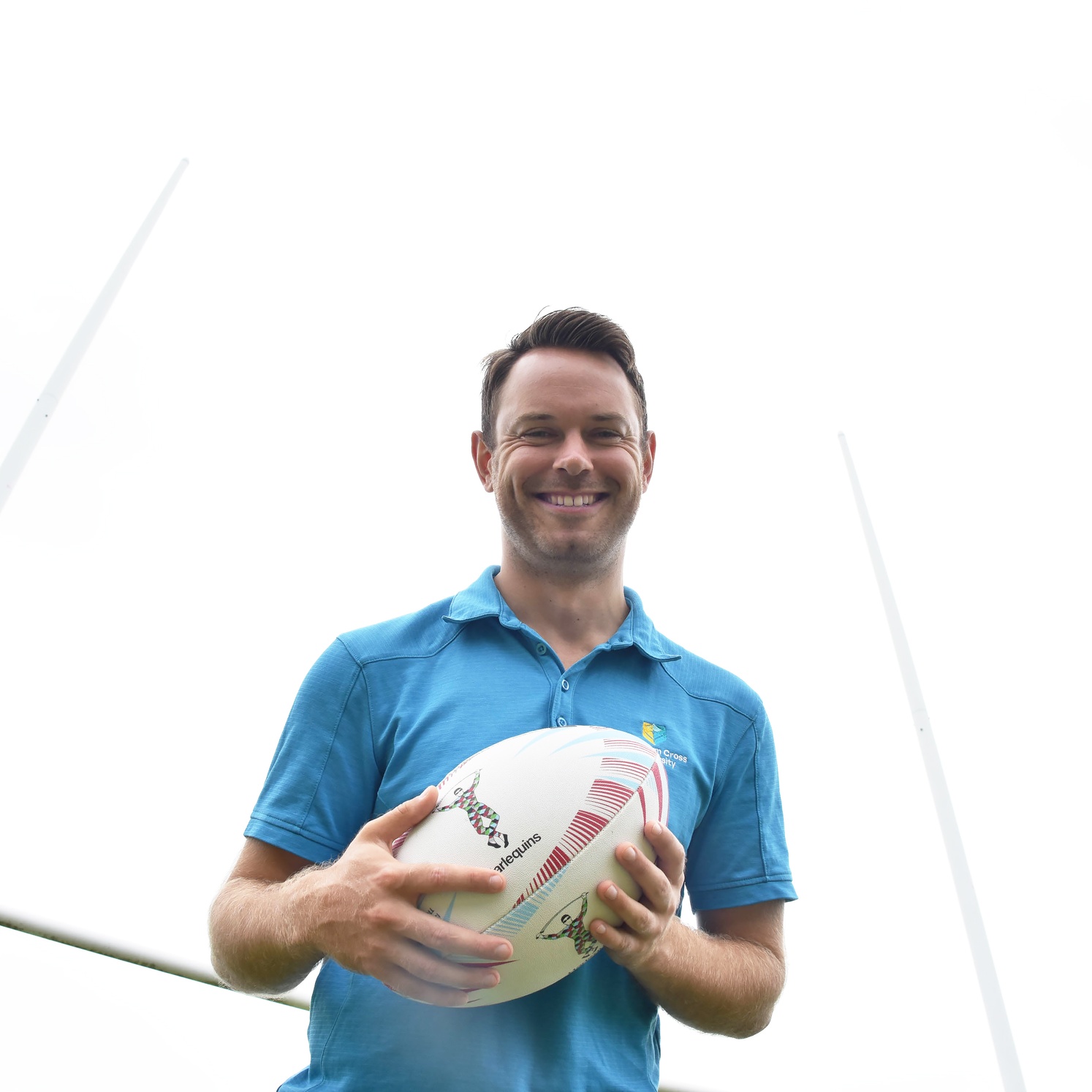 The other 98 percent
In recent years, AFL's Lance Franklin, tennis stars Naomi Osaka and Serena Williams, rugby league greats Greg Inglis and James Tedesco, cricketers Glen Maxwell and Will Pucovski, and Olympic legend Ian Thorpe, are among many to have come forward and told their stories.
Southern Cross University researcher, Associate Professor Christian Swann, applauds their courage before noting how it pays to remember that the nexus of sport and mental health is not solely the domain of the elite.
"Elite sport accounts for about two per cent of sports participation around the world," says Christian. "We're very conscious of the other 98 per cent, that majority of people who take part in sport mostly in community clubs. My priority is research and programs to improve mental health outcomes within this vast cohort, especially among adolescents."
One initiative – Ahead of the Game – is about to hit the international sporting spotlight.
Co-led by Christian and the University of Wollongong's Associate Professor Stewart Vella, Ahead of the Game is an official mental fitness program for the 2021 Rugby League World Cup which, thanks to the global pandemic, has been rescheduled to October-November 2022 in the UK.
Ahead of the Game
Such a major international event enables Ahead of the Game – which is funded by men's health charity Movember – to spread the message of mental health awareness and strategies to thousands of people involved in community level rugby league in the UK and beyond.
Even so, the World Cup is just one example of how Ahead of the Game is doing precisely as its name suggests.
"Mental health has become such a huge part of sport," says Christian, who joined Southern Cross University in 2018 and is now an Associate Professor in Psychology based at Coffs Harbour. "With that comes an increasing awareness of mental health issues in community sport, and from an early age. Almost one in seven adolescents will be experiencing problems at any given time."
Problems are wide-ranging and can stem from factors including upbringing, stigma, undeveloped or under-developed social and coping strategies. Impact is felt by individuals, families and communities – sometimes grievously.
"Mental health is a bit of a monster," says Christian. "In particular, it is killing men and young males. Sixty men take their own lives every hour in the world. We must do something about that, and it turns out that sport is an ideal entry point. That is a key element of Ahead of the Game."
Christian's research supports that resolve: "Teenage boys told us that their sporting clubs were a very accessible setting in which to have conversations with their coaches, parents and teammates around mental health. It is an environment they feel comfortable in and as such is conducive to reaching more young people. There is a shared experience, a shared vision, among the kitbags and uniforms before and after training.
"Plus, they're all in it together. Sporting teams go through a lot of ups and downs and teammates are more likely than classmates to be closer and to have each other's backs. Teammates are also more used to talking about how things are going, including about how to get through those ups and downs together."
With so many more professional athletes opening up about their mental health, Christian says young athletes are eager to learn how their role models manage the challenges, stresses and anxieties in sport. The rise of COVID-19 has only added to them.
"The pandemic meant that young people have not been able to get out as much for sport and exercise in social and competition settings," says Christian. "For many vulnerable young people, it exacerbated their vulnerability."
Originally from Donegal in Ireland, Christian might have eyed his own sporting career as a professional golfer until curiosity led him to specialise in sport psychology and mental health. After a decade at the University of Lincoln (UK) as an undergraduate student, PhD candidate and then lecturer in sport psychology, he came to Australia in 2015 to work on Ahead of the Game.
Seven years later, with the Rugby League World Cup just months away, there is no complacency for Christian or the Ahead of the Game team. That will not change when the World Cup ends, as Ahead of the Game ramps up and adapts for other sports, countries and cultures.
Among programs in Australia, Christian has been working with Movember to deliver Ahead of the Game in rugby league communities in Far North Queensland, as well as online to deliver models for regional, remote and rural Australia. More locally, he is aiming to deliver elements of the program in Coffs Harbour later in 2022.
"We know the social, family and government investment in sport. We also know that Ahead of the Game works. It's evidence-based and it is reaching a lot of young people," says Christian. "We're on our way to reaching the other 98 per cent.
"I think that's an important message to launch from the global stage and then direct into local communities and sporting clubs everywhere."
If this story brings up any issues for you, please consider contacting the Lifeline chatline or phone: 131114.
---