IDAHOBIT Day
A day against LGBTQIA+ discrimination
Every year on May 17, we celebrate IDAHOBIT. It's a day for the whole community to stand against LGBTQIA+ discrimination, an International Day Against Homophobia, Biphobia, Interphobia and Transphobia. IDAHOBIT is a day to activate, educate and change the world.
Staff & students are invited come along to a morning tea to celebrate IDAHOBIT on Tuesday 17 May 2022 at below locations.
Gold Coast campus
11:00AM - 12:00PM
Marquee
Lismore campus
11:00AM - 12:00PM
The Plaza
Coffs Harbour campus
11:00AM - 12:00PM
Gathering Space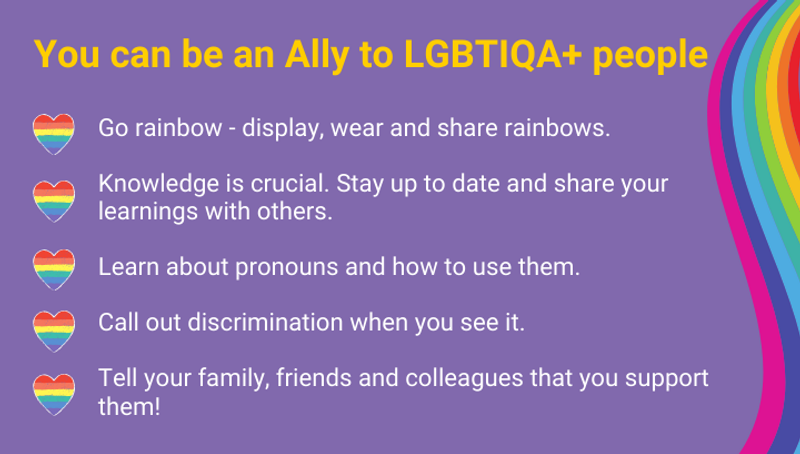 There are actions that you can take—today and into the future—to combat discrimination:
Online event suggestion: Growing Up Queer In Australia: IDAHOBIT Book Panel
Wed 18 May 2022 at 7:30pm Register
In support of IDAHOBIT Day, members of the University's Ally Network contributed their thoughts on why being an Ally is important. See their responses in the Ally Network Gallery.
Date and time
From:
11:00 AM Tuesday, May 17, 2022
To:
12:00 PM Tuesday, May 17, 2022
Location