The Northern Rivers Regional Circular Economy Accelerator
The ReCirculator program is a $2 million Federal Government-funded initiative forming part of the Strategic University Reform Fund (SURF).
Designed to act as an independent broker, The ReCirculator will support information exchange, research and technology implementation to accelerate the adoption of circular economy principles in the Northern Rivers Region of NSW.
This will involve conducting, publishing and facilitating world-leading research to enable adoption of circular economy principles in the NSW Northern Rivers region.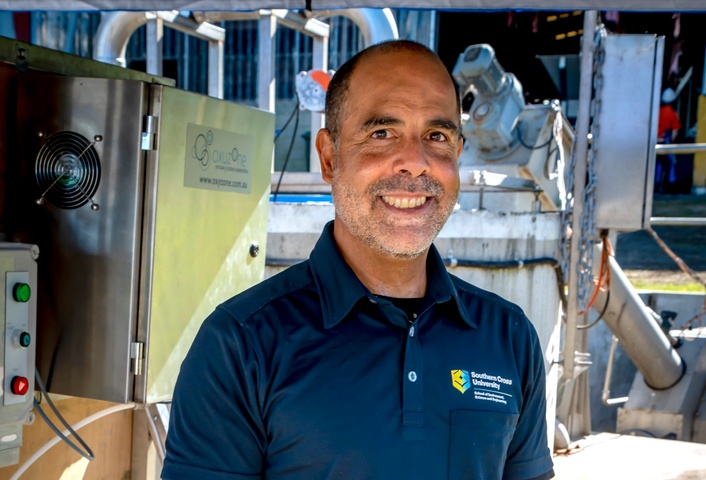 Led by Southern Cross University, ReCirculator is a research hub and technology brokerage that connects NSW Northern Rivers businesses in a circular economy ecosystem of cutting-edge technology. It acts as an economic growth driver by:
saving costs
improving productivity
regenerating resources
creating resilient jobs.
Aiming to help local businesses to enhance their efficiency by adopting circular economy principles that:
identify the composition of their waste streams and any materials and energy that could be recovered from it
combine wastes from compatible partners to create commercially marketable outputs and/or products, and
identify, trial and optimise technological solutions to waste reuse and recovery, and assist with their uptake on a commercial scale.
To do this, The ReCirculator will:
provide access to the technical facilities and expertise of Southern Cross University and its research partners for waste characterisation, testing of resource recovery potential, plus piloting and optimising suitable technology before commercial adoption
provide techno-economic modelling expertise to identify and apply commercially viable solutions
act as a trusted technology broker for industry, using links between Southern Cross University and both national and international technology and research providers, and
build a network between the university, industry, regulators and government to foster information sharing and technology adoption to create meaningful change
They represent a targeted approach to a common goal – a better, safer, more sustainable world.
Benefits of a circular economy
Reduce waste and pollution
Keep products and materials in use
Create employment through products developed from waste materials
Demonstration projects
The ReCirculator is running four demonstration projects targeting significant waste streams in key Northern Rivers industries. The efficiencies established in these pilot projects are scalable, meaning they can be adapted for commercial uptake up by similar businesses in the future.
Project 1: Thermal treatment of waste
Project 2: Plastic waste –recycling into the Circular Economy
Project 3: Capturing nutrients from industrial wastewater
Project 4: Carbon accounting
Project 5: Waste identification and sorting
Industries supported by these pilot projects include food production and manufacturing.
Equipment
Testing the quality of biogas generated through an anaerobic digester at Richmond Dairies in Casino. This gas can be used to heat and power the factory.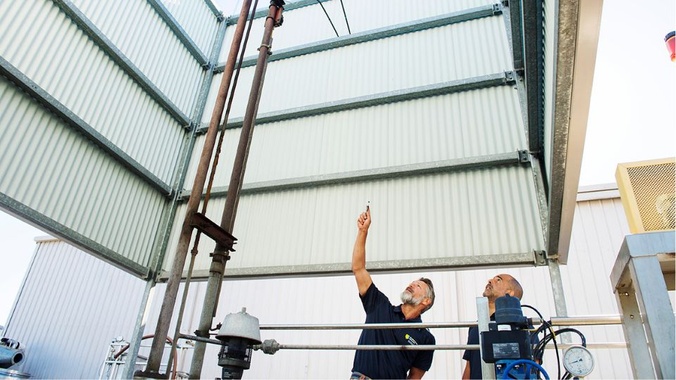 Collecting wastewater from the anaerobic digester at Richmond Dairies to test ways of extracting nutrients which can then be used as a fertiliser.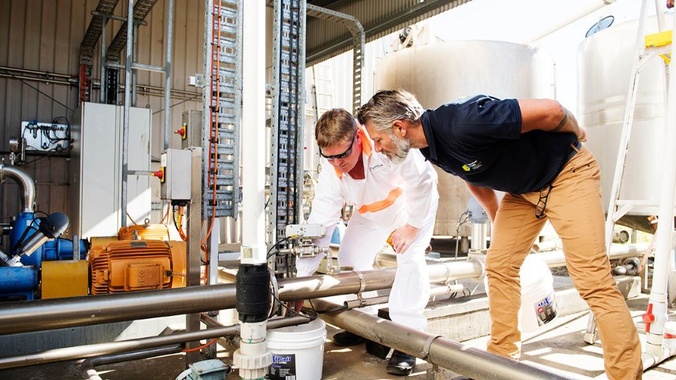 Casino Hide Tanners - breaks down organic pollutants in effluent, meaning it can be safely used for irrigation, rather than having to be disposed of at specialised landfills.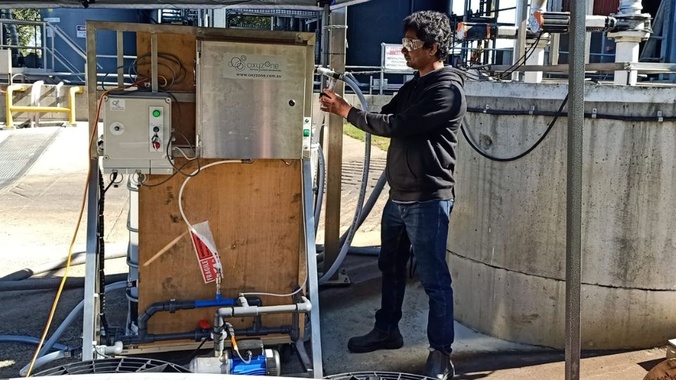 Using the Static Pile Inoculated Composting process at scale, this project demonstrates how composted material can improve pasture and build soil health.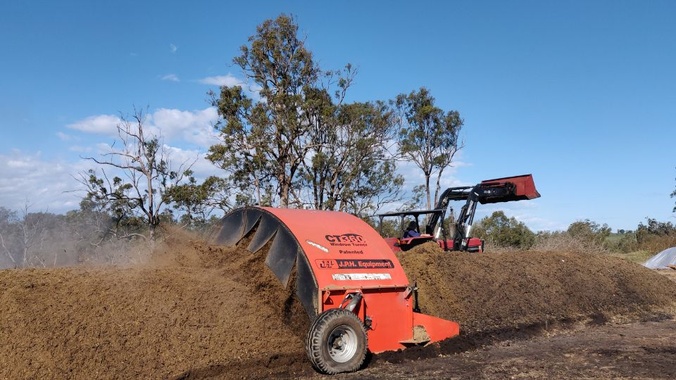 Professor Andrew Rose
Academic Director
Andrew is a career academic with a lifelong passion for science and the environment who continues to balance hands-on teaching and ongoing research projects with governance duties such as chairing SCU's Academic Board. Andrew has been instrumental in setting up the ReCirculator, and now serves as the program's Academic Director.
View Andrew's full profile on the Southern Cross University website
Professor Dirk Erler
Chief Investigator
Dirk Erler, the ReCirculator's Chief Investigator, a Professor of Biogeochemistry who will focus on the remediation of liquid waste streams within the ReCirculator program. Dirk's background is in nutrient and mineral cycling in both natural and engineered aquatic systems.
View Dirk's full profile on the Southern Cross University website
Dr Shane McIntosh
Lead Investigator in Thermal Processing
Dr Shane McIntosh has joined the ReCirculator team as Lead Investigator on Thermal Processing. Shane has research expertise in biorefining processes for waste remediation and valorisation, and has worked extensively with domestic and international industries on waste-related projects.
View Shane's full profile on the Southern Cross University website
Dr Ernest Du Toit
Technical Manager
Ernest is an experienced process engineer who has worked in various industries including oil and gas, agriculture and biopharma. As Technical Manager, Ernest manages the ReCirculator's technical services and liaises with existing and prospective industry partners to develop research projects through the ReCirculator.
View Ernest's full profile on the Southern Cross University website
Ms Susan Lang-Lemckert
Program Manager, ReCirculator
Susan comes to the ReCirculator with a background in all levels of government and a passion for communications and engagement. As Program Manager, Susan administers the ReCirculator's day-to-day operations and is the first point of contact for all things to do with the program.
---