Southern Cross University was established on 1 January 1994. The University's identity – the Southern Cross constellation – symbolises a guiding light for the curious and a beacon for independent thinking.
Over the decades that have followed, this founding vision has led to Southern Cross being known as one of Australia's most innovative universities.
Rather than emulating institutions steeped in tradition, Southern Cross proudly ventured in a new direction, focused firmly on the future. Allied health courses – from nursing to osteopathy and naturopathy to occupational therapy – reef restoration, regenerative agriculture, education and responsible business leadership are just a handful of fields demonstrating our commitment to a brighter future.
With more than 75,000 graduates and world-leading research, our impact is felt in our local communities and across the globe.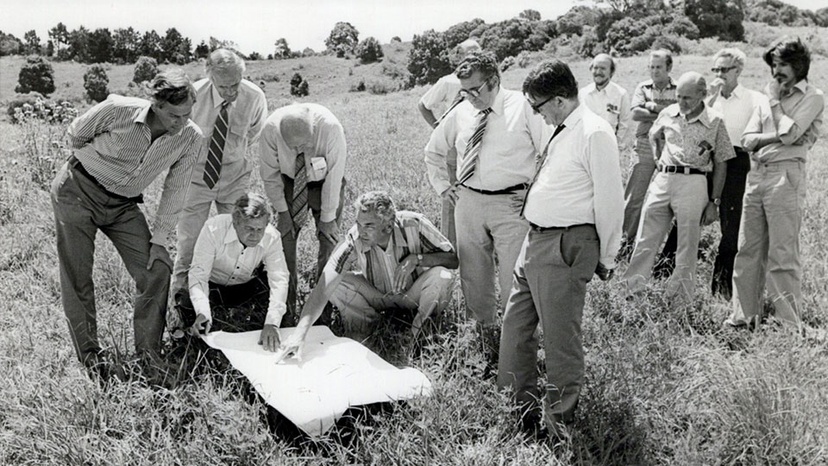 The 1990s
A new identity and a new era of innovation
1992 – An advisory group formed by state and commonwealth ministers recommended dismantling of the University of New England network
1993 – A new university on the North Coast of New South Wales was announced, consisting of campuses at Lismore (formerly UNE-Northern Rivers) and Coffs Harbour (formally UNE-Coffs Harbour Centre)
1994 – Southern Cross University was officially established on 1 January, with campuses in Lismore and Coffs Harbour
1994 – The first Council was established, with oversight of direction and full accountability
1994 – Vice-Chancellor Emeritus Professor Barry Conyngham AM appointed (VC until 2000)
1994 – Launched first courses in tourism, contemporary music, paralegal studies and sports science
1995 – The first Chancellor of Southern Cross University appointed, The Hon Andrew Rogers (Chancellor until 1997)
1995 – 95 international students enrolled at Southern Cross University from more than 20 countries, creating a more multicultural campus and community
1995 – Exchange program established, enabling hundreds of Australian students to travel overseas to study one or two semesters at partner institutions
1996 – Southern Cross University began delivering courses in Singapore, China and Malaysia through education collaborations
1996 – Centre for Plant Conservation Genetics established
1996 – Coffs Harbour campus opened at the present site with North Coast TAFE
1996 – The Law School building opened at Lismore
1998 – The Naturopathy Clinic opened on campus in Lismore, the first for an Australian university
1998 – The College of Indigenous Australian Peoples opened in Lismore
1998 – Chancellor Dr Lionel Phelps AO appointed (Chancellor until 2001)
1999 – Author and gardening journalist Mary Moody opened the School of Natural and Complementary Medicine's Herbal Medicine Garden, a garden containing several thousand plants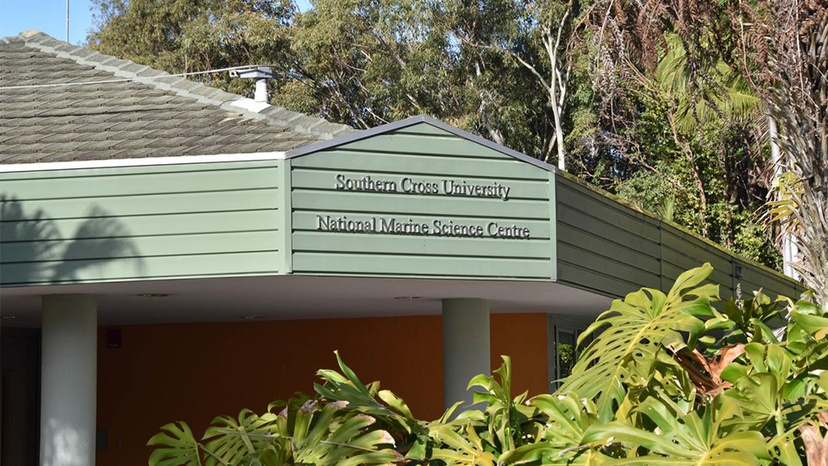 The 2000s
Enhancing and expanding the student experience
2000 – Vice-Chancellor Emeritus Professor John Anthony Rickard appointed (VC until 2004)
2002 – National Marine Science Centre opened at Charlesworth Bay, Coffs Harbour
2002 – Tweed campus opened
2002 – Southern Cross University recognized in the top three universities in Australia for Cooperative Research Centre income
2002 – Chancellor The Hon John Dowd AO QC appointed (Chancellor until 2014)
2004 – Southern Cross University celebrates its 10th anniversary
2004 – Vice-Chancellor Emeritus Professor Paul Clark appointed (VC until 2009)
2008 – Planning commences for the new Gold Coast campus
2009 – Southern Cross University had five individual and team recipients of Australian Learning and Teaching Council Citations
2009 – Vice-Chancellor Emeritus Professor Peter Lee FTSE appointed (VC until 2016)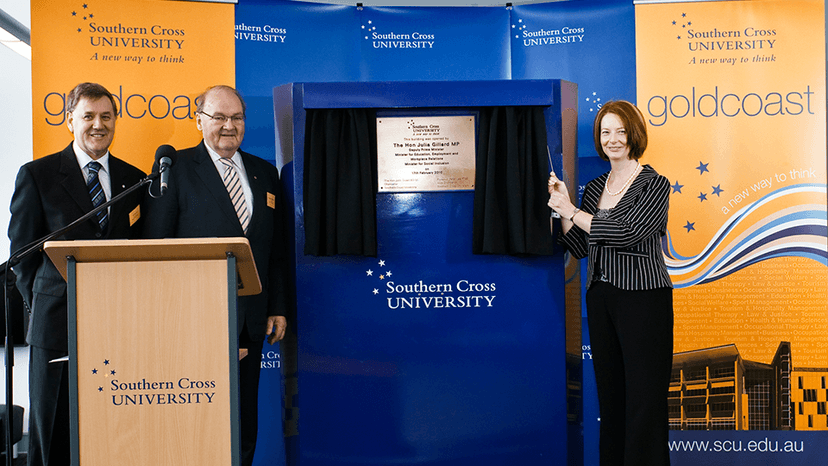 The 2010s
Coming of age on the global stage
2010 – Gold Coast campus opened at present site by Prime Minister Julia Gillard
2010 – Southern Cross Geoscience and Southern Cross Plant Science research centres launched in Lismore
2011 – The inauguration of the Chancellor's Awards for Excellence
2011 – Southern Cross University commissioned by the Australian Government to research Aboriginal fisheries in NSW with Minjungbal traditional owners
2012 – Building B opened at the Gold Coast campus
2012 – Southern Cross University College established to offer alternative pathways to university
2013 – Lismore welcomed its first engineering students. Funding also received for a major science and engineering precinct at Lismore campus
2014 – Chancellor Nick Burton Taylor AM appointed (Chancellor until 2021)
2015 – Learning Centre Lismore opened
2015 – Solar panel 'sunflower' developed
2016 – Vice-Chancellor Professor Adam Shoemaker appointed (VC until 2020)
2017 – Centre for Organics Research launched at Lismore campus
2018 – Work began on new Allied Health building in Coffs Harbour
2018 – Southern Cross received its largest philanthropic donation of $10m from the Blackmore Foundation
2019 – Southern Cross University celebrated its 25th anniversary and 25th Ceremonial Graduation
2019 – Psychology ranked number one in Australia for Student Experience (QILT data)
2019 – Minister for Industry, Science and Technology Karen Andrews officially opens the new Building C at Gold Coast campus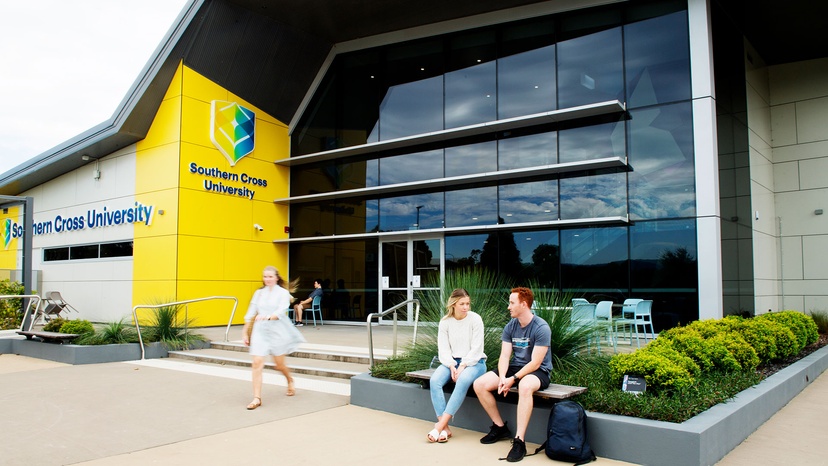 The 2020s
The Southern Cross Model, a study revolution
2020 – Southern Cross Model pilot programs commence, with six terms of six teaching weeks per academic year: a more focused structure enabling students to attain their learning outcomes more quickly
2020 – Vice-Chancellor Professor Tyrone Carlin appointed, rollout of most disciplines in the Southern Cross Model proceeds
2020 – All teaching moves online in just seven days as a result of Covid-19 pandemic. Face-to-face teaching returns gradually over the next two years.
2021 – Chancellor Sandra McPhee AM appointed
2022 – Engineering ranked number one nationally for overall experience in Good Universities Guide
2022 – Ranked in global Top 100 for Oceanography, Top 150 for Nursing and Top 200 for Hospitality and Tourism Management in the Academic Rankings of World Universities
2022 – Lismore campus accommodates multiple organisations and schools relocating after major flood damage in lower-lying areas. Living Lab Northern Rivers launches in centre of Lismore.
2023 – All courses taught in the Southern Cross Model
---