View all news
Campuses getting back to business with an abundance of caution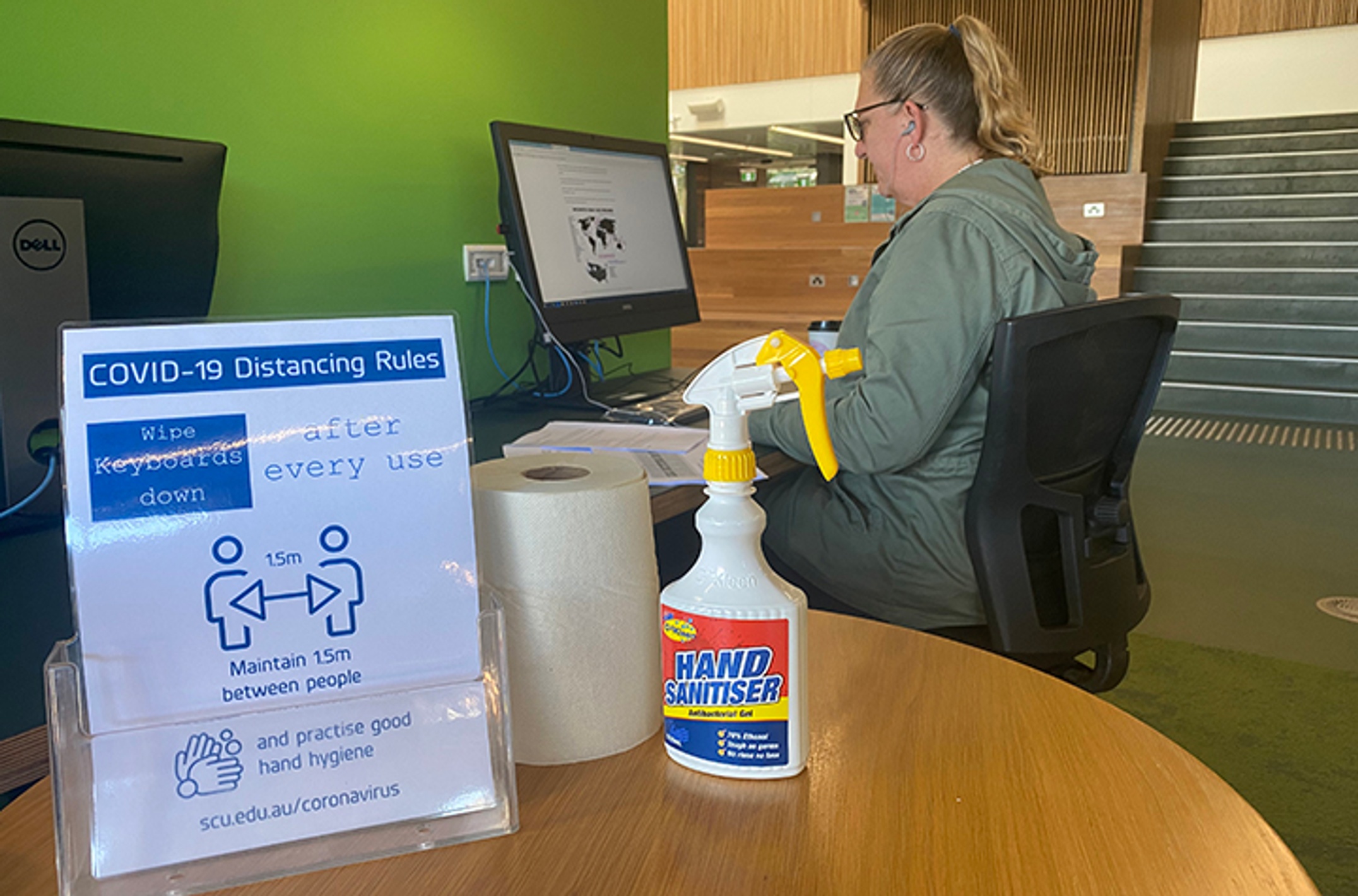 After being virtually locked down for more than three months the stage is set for a gradual reopening of on-campus facilities for students and staff at Southern Cross University.
Today (Monday 13 July) the University's libraries at Lismore, Gold Coast and Coffs Harbour opened their doors again with a reduced capacity and strict social distancing measures in place.
Floor plans and work stations have been reconfigured to cater for around 10% of normal student capacity and they'll be required to use swipe cards to gain entry.
Acting Library Services Director, Alison Slocombe says staff have spent the last two weeks working to ensure that the limited reopening goes smoothly.
"We're doing everything possible to ensure the safety of our students and our staff, and for that reason we won't be offering a face-to-face service although there will be minimal staff present in the buildings. Books that have been used still need to be quarantined for 24 hours, and a 'click and collect' service will operate for lending."
Students will be able use special kiosks to access library services with an online chat function and precautionary measures like plastic keyboard covers and hand sanitiser and wipes have been provided.
Alison Slocombe said that even during the shutdown library staff have been busy behind the scenes to maintain student requirements.
"Throughout the closure, a small but dedicated band of two to three library staff members have been on site at each campus every day. We continued to provide all our services, including mail out lending, our online help resources, virtual appointments and video tutorials.
"We don't really know what to expect regarding demand. All the restrictions in place mean that our capacity is greatly reduced – down to around 10% of the numbers we could normally accommodate. We will be monitoring usage and demand closely and will be ready to adjust as necessary."
---