View all news
Fish sampling goes online as University teachers innovate during lockdown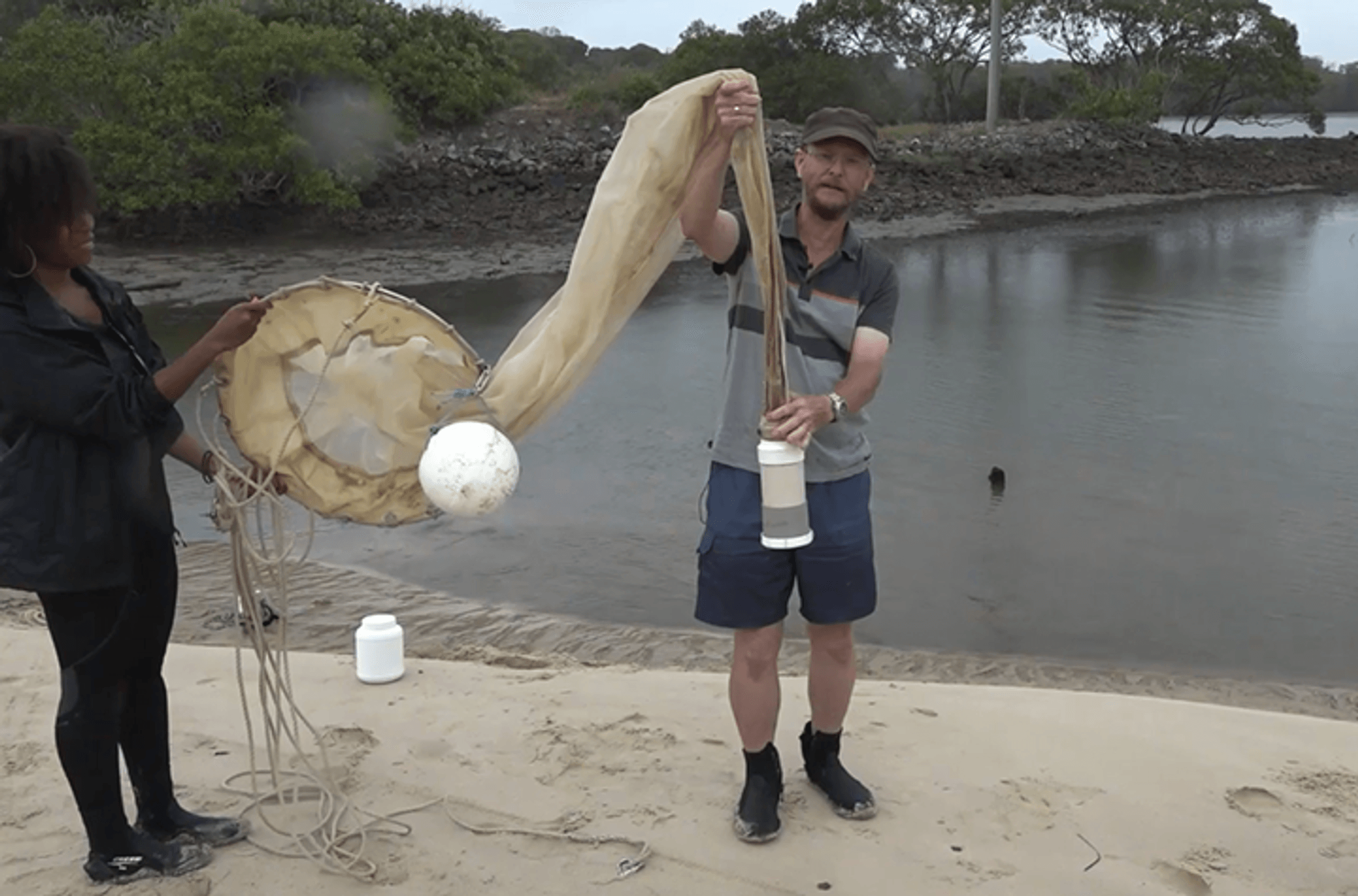 Southern Cross University has been a leader in flexible learning for more than 20 years. The creativity and agility of staff in pivoting all units online for has enhanced that reputation.
Fish sampling at a coastal lake and structural testing in the engineering laboratory are normal lessons for Southern Cross students, but in a world under COVID-19 lockdown teachers used the power of technology to bring field trips and experiments into students' homes.

The University's multimodal digital classroom has been continually refined over the past two decades to create a simple and immersive experience for students. Yet earlier this year with the lockdown imminent, Southern Cross teaching and support staff switched all courses to online teaching in a matter of weeks, to go live on March 23.

Some courses posed more challenges than others but the overall outcomes have been positive.

"Our academic and support staff have risen superbly to the challenges presented by this unprecedented crisis. It has been a virtually seamless transition to an entirely online University," said Deputy Vice Chancellor (Academic) Professor Tyrone Carlin.

"While it certainly is different to move scientific fieldwork and ensemble music to an online environment, what we've seen is that it can be done – and done really well. We are seeing such wonderful and innovative examples of online teaching, and have been so heartened by the positive feedback from students. Their engagement and enthusiasm during this time have just been incredible."

All of the University's teaching will remain online for Session 2, starting June 29.

Using technology to our advantage

Coastal Marine Ecosystems is a fieldwork-heavy unit offered in the science, environmental and marine science degrees. Unit Coordinator Associate Professor Daniel Bucher brought the ocean to the students' living rooms.

"With some technical help, we filmed a staff member and a local student conducting some surveys and a treasure hunt to demonstrate quadrant counting," said Professor Bucher.

"All 2020 students have been invited to join me next year to experience the excursions face-to-face, but for now the video resources have been a great way to bring the coastlines into our students' homes. It's also a new set of resources we can use in future years."

When the Bachelor of Contemporary Music transitioned from face-to-face delivery to completely online it became one of Australia's first online music degrees.

Unexpectedly, a medieval Gregorian Choir arrangement in Dr Barry Hill's chorale singing classes exceeded expectations.

"We instructed students to choose a vocal harmony part and record it at home on whatever technology they had access to. We then compiled all the recordings and added a church ambience audio effect to reproduce the sound of a medieval choir singing in a monastery. The impact was amazing," said Dr Hill.

Students use the MySCU Blackboard portal to access classes and teaching resources. Leading technology has bolstered online learning. Lectures are taught mostly live using Collaborate Ultra to simulate a real classroom; students can ask questions, participate in polls and break off into smaller groups for teamwork.

Online residential school: not an oxymoron

Typically for students studying online, residentials are an on-campus, face-to-face intensive to learn practical elements of their course.

Bachelor of Science (major in Regenerative Agriculture) student Jen Ringbauer said that an 'online' residential school initially seemed like an oxymoron.

"The Regenerative Agriculture crew jumped like the complex adaptive system they are. Adaptive? I have never seen such a great programme pulled together so quickly," said Jen.

"More than 40 students from Farming Systems and Science in Society units were able to connect and explore topics such as the problems and solutions around farming, climate, food crisis, soil, marketing, certification and costs involved in transitioning to Regenerative Systems. And that was just the first day!"

Accrediting organisation the Australian Association of Social Workers (AASW) supported Southern Cross in its pivot to online delivery for the Master of Social Work (Professional Qualifying)'s week-long compulsory residential.

Course coordinator Dr Louise Whitaker and her team modified the course to ensure students' direct practice skills weren't jeopardised, while meeting AASW's accreditation requirements. Social work staff used Collaborate Ultra for course delivery then transferred into Zoom for students to record social work interviews for assessment purposes.

"Students filled virtual whiteboards with comments, questions and lots of positive feedback. We felt connected to one another. Students were delighted to save on the costs and inconvenience of travel," Dr Whitaker said.

India-based social work student Livin Joy would normally have made the 8000km journey from Kerala to the Gold Coast campus.

"The online residential was a fantastic learning experience for me. The distance was shortened with the aid of technology and the learning experience was similar to that of face-to-face residential," he said.
---