View all news
Increase in mid-year applications with Southern Cross University's boosted online delivery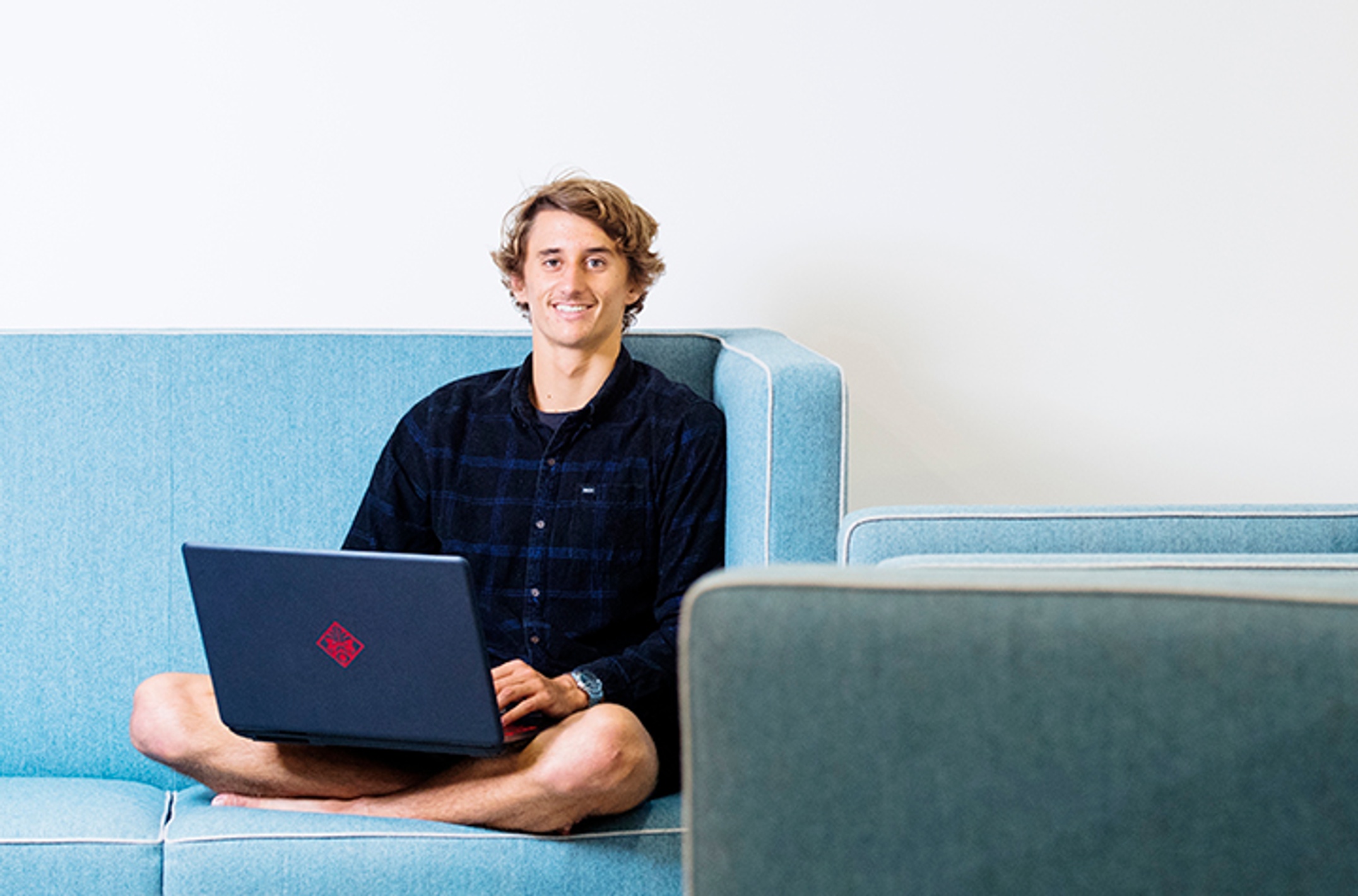 Southern Cross University has bolstered its online offering with applications for mid-year study significantly higher than the same time last year.
Senior Manager of Student Management Paul Robinson said applications were already up by more than 10 per cent for Southern Cross University's Session 2 mid-year intake, with classes starting on July 6.
He said the transition to online for all theoretical components of courses due to the national coronavirus crisis had been delivered relatively smoothly due to the dedication of staff and the patience and understanding from students, with both continuing to work together to ensure education excellence.
"In the midst of this unprecedented health, social and economic event, we are seeing people making the decision they want to return to study and making the longer-term decision to upskill and we will be here to support them every step of that journey," Mr Robinson said.
"Our current students have maintained high engagement with this continuation of their studies and all our sector-benchmark student support services including administration, counselling, chaplaincy careers, advocacy and library resources have transitioned completely online for the time being."
For people looking to start study, Southern Cross uniquely offers fee-free direct University applications.
"Applicants don't need to pay for a UAC or QTAC account, our direct applications are already open," Mr Robinson said.
Southern Cross University Deputy Vice Chancellor (Academic) Professor Tyrone Carlin said Southern Cross had seen its biggest increase in overall domestic student load so far this year in an upward trend that looked to continue in the second half of the year.
"We've been able to leverage our online expertise, and while we aren't sure of the timeframe for when classes will be held on campus again, the programs we're offering online have enabled a superb continuity of delivery for our students," Professor Carlin said.
"There'll be people who previously didn't think they'd have the opportunity to study online who now may be pleasantly surprised at how much we do offer online in a flexible learning format, which will enable them to further their skills and development.
"We do look forward to when we can welcome thousands of students back onto our beautiful campuses, but as always we will continue to have a strong and supported online cohort when that happens."
The federal government recently announced it would double Youth Allowance, Austudy and Abstudy payments for students in its COVID-19 stimulus package.
Southern Cross University offers a range of courses from nursing and allied health, to education, social sciences, business, engineering, marine and environmental science, university pathway programs, music and law, and is the top place in Australia to study Psychology according to the Federal Government's latest QILT data and the Good Universities Guide. University campuses are located at Gold Coast, Lismore and Coffs Harbour with all theoretical courses now available online.
Applications for Session 2 study are now open at scu.edu.au/study or call 1800 626 481
---