View all news
Koala food-tree nursery germinates on Southern Cross land
A small plot of farmland at the Lismore campus is bursting with life as part of Southern Cross University's efforts to help save koalas across the NSW North Coast.
The exclusive nursery, hosted on Southern Cross University land, is filled with thousands of propagated saplings ready to be planted in fire-ravaged areas.
Not only was NSW's koala population decimated by the Black Summer bushfires of 2019/2020, so too were the iconic species' single source of both habitat and food: gum trees.
The Foundation for National Parks & Wildlife (FNPW) awarded a Bushfire Recovery Nursery grant to Friends of the Koala to grow the tree varieties these marsupials love, Forest Red Gum, Tallowood and Swamp Mahogany at an official event on Wednesday, April 28.
Friends of the Koala is a hospital and research centre for the Northern Rivers' sick or injured koalas located next to the University. Providing food to meet the demands of their hungry patients is all in a day's work for the organisation.
The extra funding provided by the FNPW grant combined with the Southern Cross University plot of land means Friends of the Koala will be able to produce another 240,000 native seedlings over the next three years.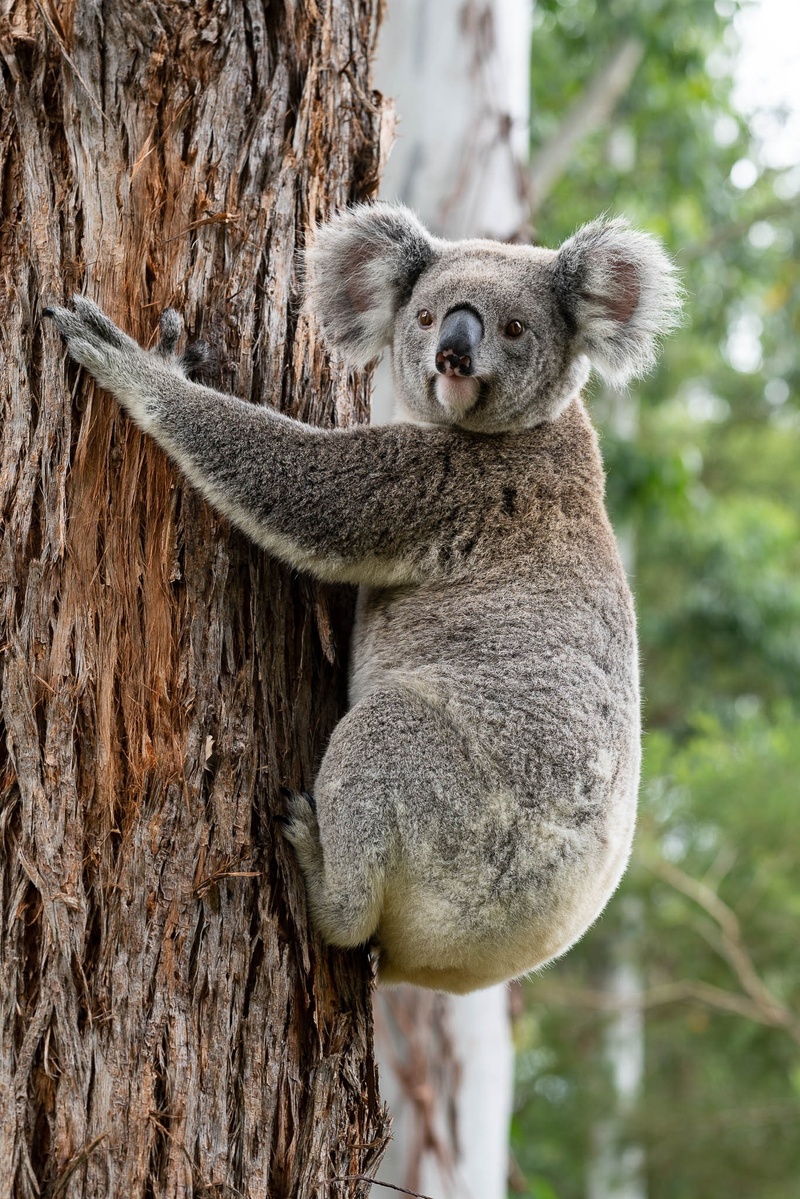 One of the koalas that make their home in the trees at the University's Lismore campus (credit Luke Hopkins).
Mr Ben Roche, Vice President (Engagement) at Southern Cross University, said the nursery initiative was a wonderful example of the good that can emerge from hardship and challenge.
"In adversity, an amazing spirit of collaboration and determination to do something new and different emerges. Southern Cross is very proud to host the new koala food tree nursery on campus.
"Importantly, the University is home to a resident koala population on campus."
Mr Roche said responding to the needs of the community was in the University's DNA.
"Our founding legislation, dated 1994, states that one of the principle functions of Southern Cross is to meet the needs of the communities on the North Coast of NSW. No other university has a community focus written into its founding act. It gives us a mission for impact and it's something we're focussed on."
Mr Roche also noted the strong bonds forged between Southern Cross and Friends of the Koala over more than two decades, saying both organisations "have grown up together, side by side".
The horrendous 2019/2020 summer bushfire season killed or impacted over 61,000 koalas and devastated 50% of the Gondwana Rainforest World Heritage Area.
The grant is part of FNPW's mission to plant one million trees in bushfire affected regions around the country.
The launch of the nursery comes as Southern Cross University researchers recommend the translocation of koalas to aid the recovery of bushfire-affected populations.
At the nursery launch are (left) Patrick Medley, Foundation for National Parks & Wildlife chairman; Mark Wilson, Friends of the Koala; Mr Ben Roche, Vice President (Engagement) at Southern Cross University.
Media contact: Sharlene King, media office at Southern Cross University, 0429 661 349 or scumedia@scu.edu.au
---