View all news
More opportunities for clever businesses in final round of Innovation Challenge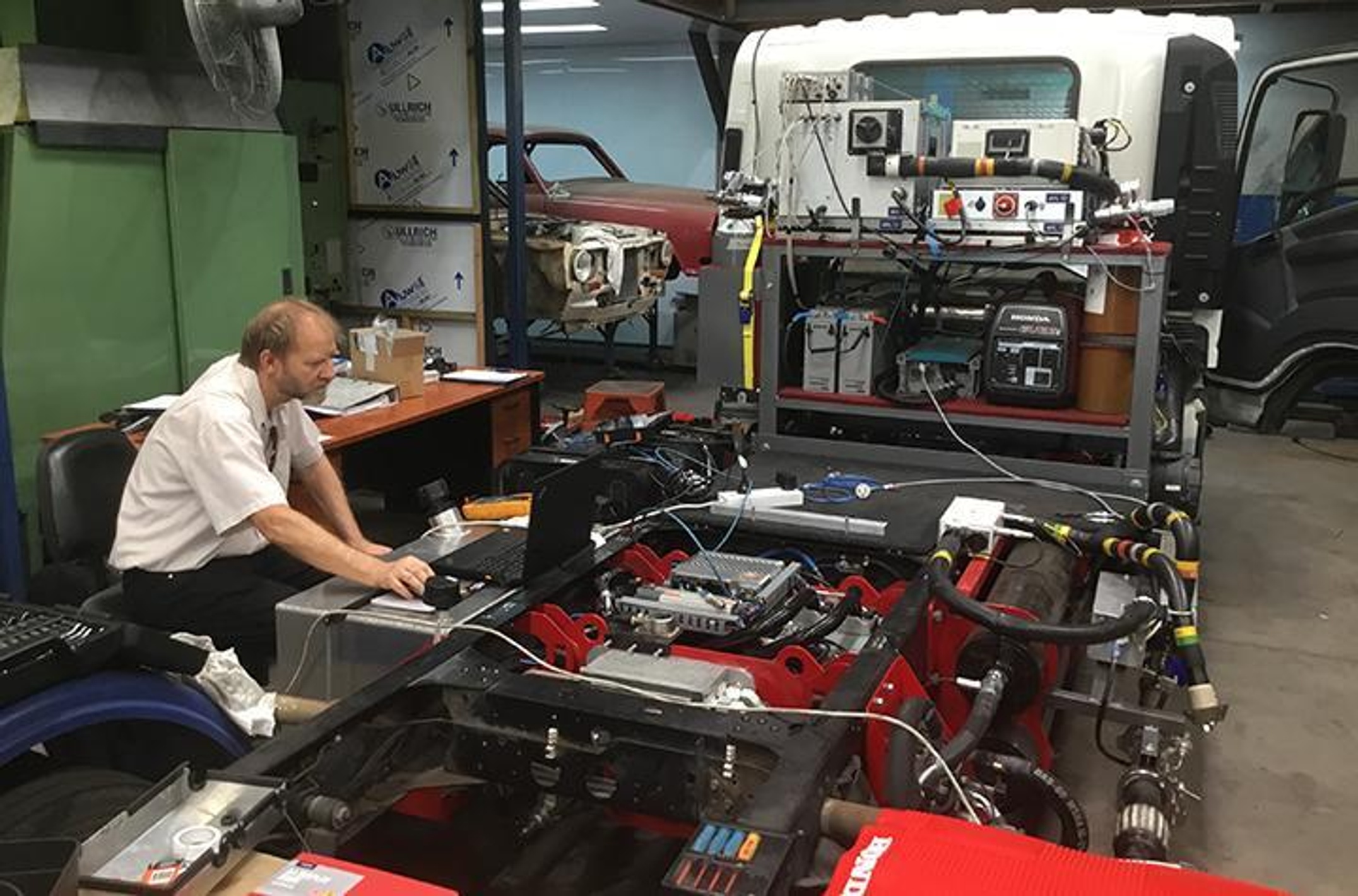 The NSW Government and Southern Cross University are calling for innovators with R&D solutions that strengthen entrepreneurship across the Mid North and North Coast regions.
HRDS Technologies, a Lismore company taking on the trucking industry with a revolutionary device that reduces greenhouse gases produced by heavy vehicles, secured $10,000 for the best submission in the Innovation Districts Covid-19 R&D Challenge #2.
Now Expressions of Interest for Challenge #3 are open. The focus is 'Entrepreneurship'.
The Covid-19 R&D Challenge is an initiative of the NSW Government's: Boosting Business Innovation Program (BBIP). It's designed to identify and support small to medium enterprises that have products or solutions that build economic resilience for NSW businesses to recover from the impacts of the pandemic.
Minister for Jobs, Investment, Tourism and Western Sydney Stuart Ayres said the Challenge would see an additional $500,000 in seed funding invested in research and development solutions that address the long-term strategic challenges of the pandemic.
"Through Investment NSW, the 2021-22 NSW Budget delivered more than $35 million to implement the Entrepreneurship and Innovation Ecosystems Action Plan," Mr Ayres said.
"We want to see inspired solutions that help realise our vision for a world-leading innovation and entrepreneurship ecosystem in NSW. The third challenge to business is to keep building our local strengths and global competitiveness."
Potential projects could include those that help sectors pivot to high growth opportunities, strengthen NSW's sovereign capability and local supply chains, address workforce gaps created by international closures, or champion Indigenous entrepreneurs.
Southern Cross University is coordinating the Challenge locally as the North Coast and Mid North Coast regions' Innovation District Partner.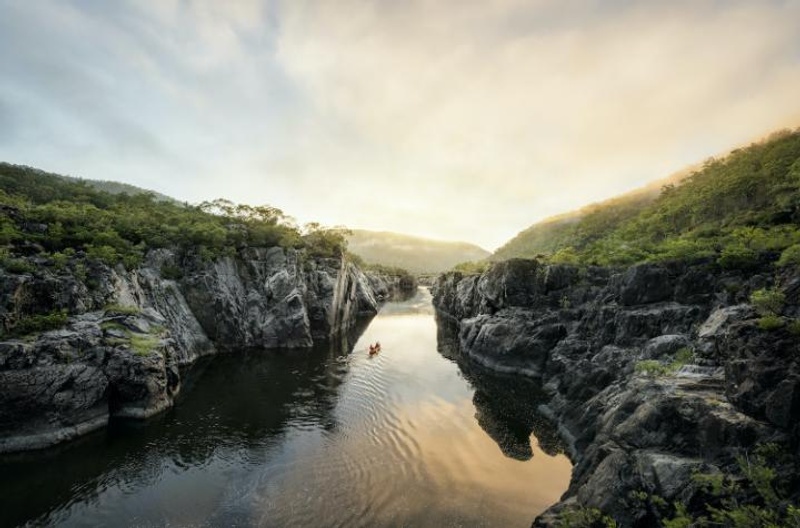 Challenge #1 winner Henry Brydon, founder of We are Explorers, paddling a gorge in the Clarence Valley (credit: We are Explorers).

Byron Bay-based wellness company We Are Explorers was awarded a $10,000 grant as winner of the Innovation District Challenge #1.
In Challenge #2, it was HRDS Technologies Pty Ltd. HRDS Technologies is a green technology company and world leader in patented parallel hybrid hydraulic regenerative energy technology for urban commercial vehicles. In particular, its Regenodrive technology saves fuel and therefore reduces carbon emissions and other pollutants.
"Being awarded the local R&D Challenge winner has allowed HRDS Technologies to compile a comprehensive instruction manual for the installation of the REGENODRIVE to future orders both locally and overseas as the Covid-19 virus has made travel very difficult," said Trevor Dunn, CEO of HRDS Technologies.
Announcing the call for Expressions of Interest for the third, and final, Challenge, Southern Cross University's Vice President (Engagement) Ben Roche said: "In partnership with the NSW Government, Southern Cross University welcomes the opportunity to facilitate more opportunities for local SMEs to submit their product or solution that works to build the economic resilience of NSW businesses to recover from the impacts of the pandemic.
"The Northern Rivers and Coffs Coast is renowned for the entrepreneurial spirit in which it responds to new economic opportunities that address collective challenges. The Covid-19 pandemic has presented that challenge, and we are enthusiastic about how our business community will respond to this final Innovation Challenge."
Details
Businesses are asked to submit their EOI through the Southern Cross University website. This process will culminate in a brief pitch session with the Southern Cross University panel. Each of these pitches will be ranked with the top three submissions being recommended to NSW Treasury. The top ranked submission will receive a $10,000 grant as being the Local Innovation District winner. If you are not successful in this round, Southern Cross University will assess your businesses suitability for other accelerator or mentorship opportunities. Southern Cross University is partnering with Sourdough Business Pathways to support the challenge in our Innovation District and provide eligible applicants with mentoring to support their challenge submissions.
Closing date: submit EOIs by Monday 6 September 2021
Is my business eligible?
Businesses must meet the following criteria:
have an ABN registered in NSW and be based in NSW
have fewer than 200 employees
have been in operation for at least 12 months, based on date of ABN registration
at least $75,000 in sales revenue or operating expenditure within the last 12 months or previous financial year
have a product or service that that build economic resilience for NSW businesses to recover from the impacts of the Covid-19 pandemic ready for market within 12months
be at least 75 per cent Australian-owned, and not more than 50 per cent owned by another business.
Exclusions
The following will not be considered eligible for funding:
solutions that do not directly respond to the challenge statement for economic resilience solutions that address the impacts of Covid-19
solutions designed to improve internal business processes
a Commonwealth, state or local government agency or body including government business enterprises.
---