View all news
More than 700 students celebrate their university achievements
It was the first face-to-face Southern Cross University graduation ceremony since the COVID crisis hit almost a year ago.
Across four ceremonies held on Friday and Saturday 12-13 February, more than 700 graduands received their testamurs at the Gold Coast Convention Centre, under current COVID restrictions.
Amongst those donning the hat and gown were students who had their degrees conferred in 2020 but had to put their official graduation celebrations on hold.
PhD recipient Dr Cooper Schouten was one such graduate, and was selected as the graduate speaker for Saturday's event on behalf of all graduating students, where he thanked family, friends and colleagues for their support during their studies at Southern Cross University.
Cooper's PhD investigated the role of beekeeping in poverty alleviation throughout Southeast Asia and the Pacific and how to achieve effective international agricultural development projects.
"I focused on beekeeping in Papua New Guinea as a case study to develop a framework to understand the determinants of success of agricultural development programs, and improve their impact, profitability and sustainability," he said.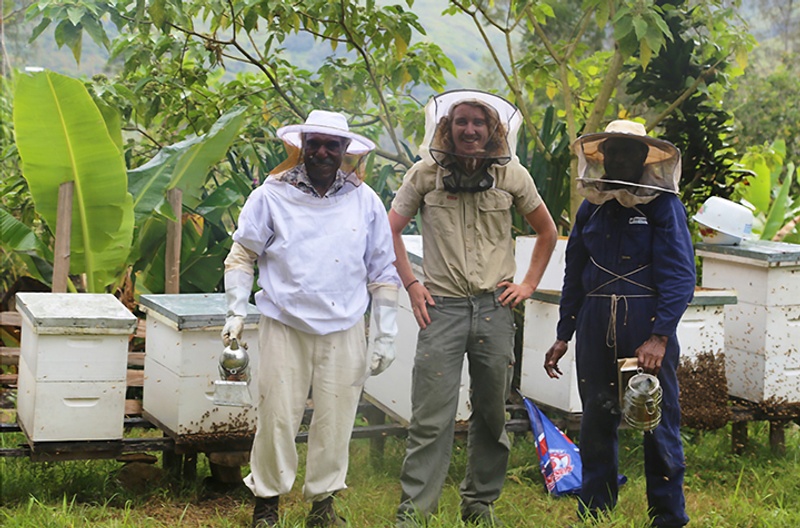 Harvesting honey in PNG Highlands are beekeeping guru Mr Wilson Tomato (L), Dr Cooper Schouten and Mr Paki Billy in partnership with Market Development Facility and Highlands Honey (credit C Schouten)
Cooper currently works as a Southern Cross University lecturer in Regenerative Agriculture and is Project Manager for the Bees for the University's Sustainable Livelihoods (B4SL) initiative. BFSL is a grassroots non-for-profit research group that works to develop solutions to beekeeping industry challenges, with the overall objective of addressing issues of poverty, food and nutrition security, gender inequality and agricultural productivity.
See video of his work here.
PhD recipient Dr Peter Cook – who was also conferred in 2020 – used his research to better understand choreographic practice in an artful, digital dance education. Part of his research addressed the stigmatisation of boys in dance, through exposing pre-service teachers to authentic dance experiences, so they become advocates for young people in schools.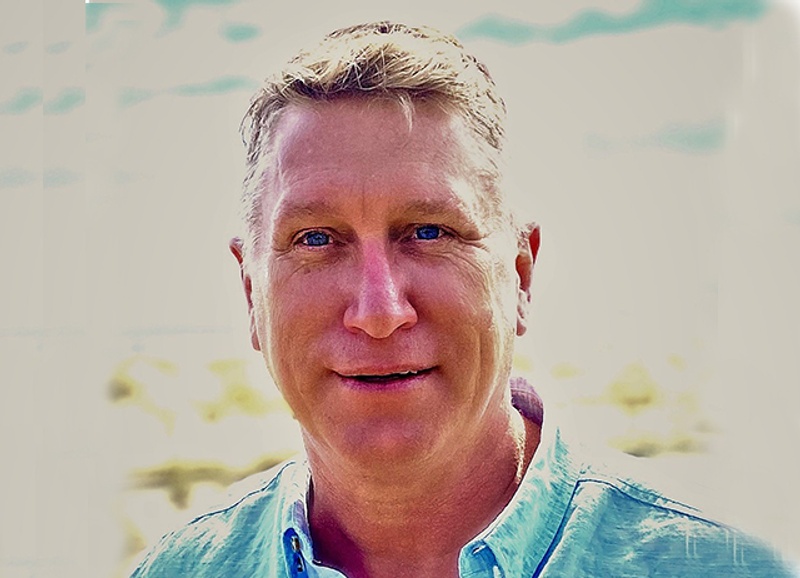 Dr Peter Cook
He says in this changing world, gone are the days when dance and sport could only be taught 'in person on campus'.
"We've found online students – including students from remote areas – have achieved as well and sometimes better than on-campus students for their group assessment. Online students have reported how 'involved' in the learning process they feel," he said
"Dance is part of a core subject every teacher education student takes in first year at Southern Cross University, aiming to develop their critical and creative thinking."
His achievements have earnt him the current role of Associate Deputy Vice Chancellor (Students), providing an evidentiary base for students' transition towards, into, through and beyond their study.
This year many other students can finally celebrate their on-hold graduations at ceremonies in Sydney in May and Coffs Harbour in June. A decision about a Lismore graduation event will be made later in the year.

Visit the Southern Cross University Facebook page for photos of the Gold Coast graduation.
Media contact: Southern Cross University Media and content team, content@scu.edu.au
---