View all news
NSW Waratahs announce Southern Cross alumnus Darren Coleman as new Head Coach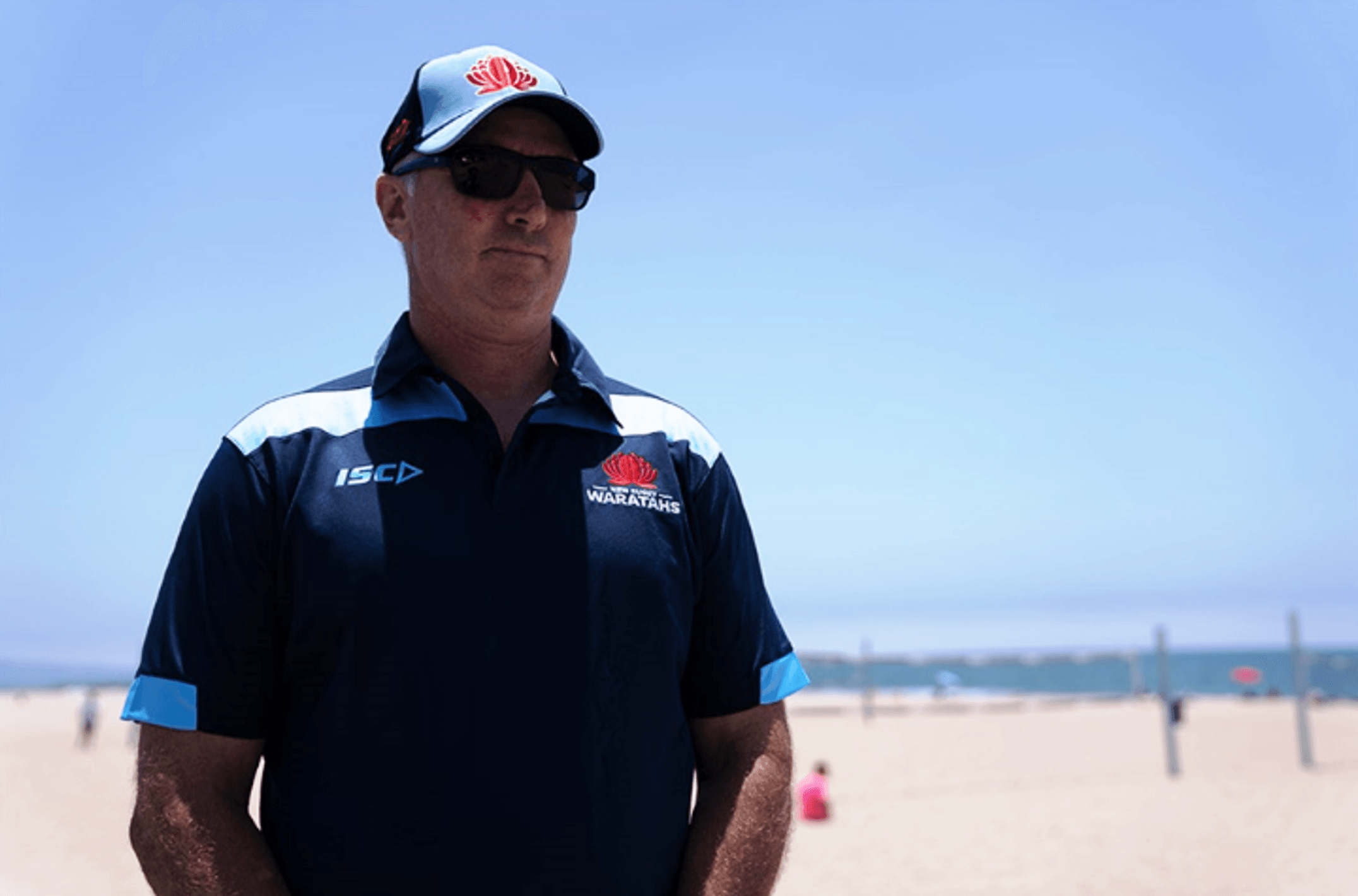 The New South Wales Rugby Union (NSWRU) has announced Darren Coleman as the new Head Coach of the NSW Waratahs.
Heading to the Waratahs - via Los Angeles where he's currently coach for the LA Giltinis, and successful stints in Sydney club rugby, Japan and Canberra - is a remarkable journey for a public schoolboy from South West Rocks in the NSW Mid North Coast, who grew up playing rugby league.
"I didn't go to a private school. I didn't even play rugby at school, I was a leaguie," said Coleman who's out to restore the Tahs to their glory days.
Southern Cross University can lay claim to playing a pivotal role in Coleman's career trajectory. He was studying a human movement science degree at Southern Cross University's Lismore campus in the 1990s when he was introduced to rugby union.
He played for the University's Gold Rats in the Far North Coast Rugby Union competition from 1992 to 1994 alongside Justin Harrison who went on to play for the Waratahs, Wallabies, Brumbies and Ulster.
Coleman's connection with New South Wales Rugby Union has come full circle with this three-year appointment. He first worked at the organisation back at 1995 as a development officer in Newcastle in his first job out of university.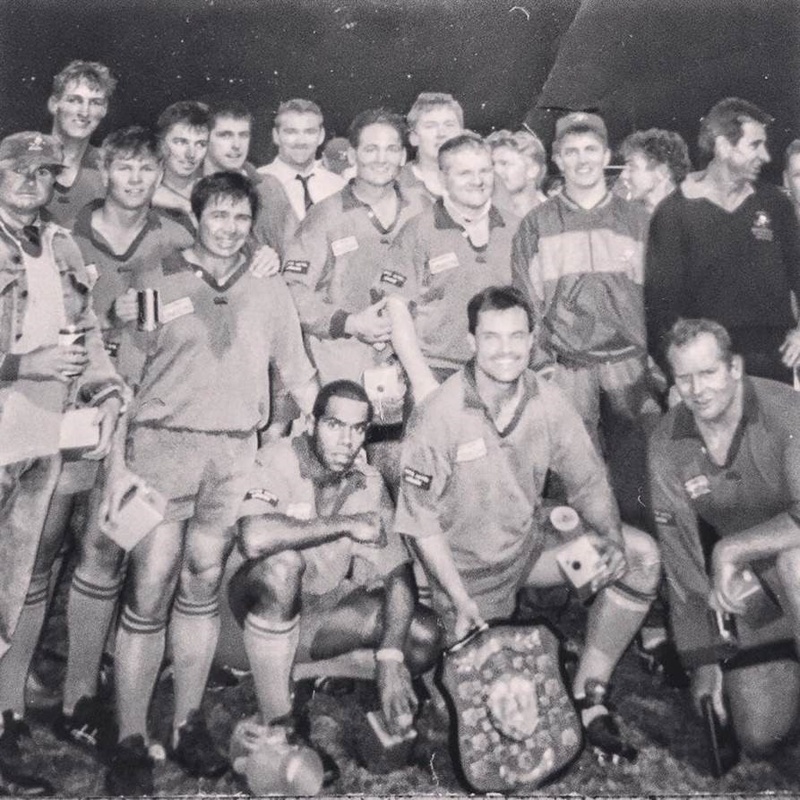 Southern Cross University's Gold Rats 1993 First Grade premiership-winning team, beating a hapless Ballina, 41 points to 5. Darren Coleman (4th from left, backrow) played Number 10, or Five-Eight, one of the playmakers in this side. Alongside Coleman is Justin Harrison (2nd from left, backrow), who went on to represent Australia playing for the Wallabies. Dave Graham, nowadays the University's Sport, Health and Wellbeing Coordinator, is in the bottom right (credit Gold Rats).
Coleman boasts 25 years of coaching experience and won Shute Shield titles with Warringah in 2017 and Gordon in 2020.
He was considered to be the clear and outstanding candidate to emerge from a long list of quality coaches within Australia and from around the world, bringing a wealth of overseas experience to the position, combined with a strong track record of success in Sydney club rugby.
The 48-year-old has coached Penrith, Northern Suburbs and Eastern Suburbs in the Sydney competition and has worked as an assistant at the Waratahs and ACT Brumbies - in addition to head coaching roles in Japan, Italy, NSW Country Eagles and his current role with the LA Giltini's in Major League Rugby in the US.
Coleman says he welcomes the opportunity to lead the NSW side.
"I'm passionate about the opportunity to coach the Waratahs. I'm coming home to what I regard as my dream job, one I've been preparing for over many years," he said.
"I also know that this role comes with an enormous responsibility to establish a winning team that will proudly represent the people of NSW as a collective of the professional and community game.
"We have a great deal of work to do to regain our place as the best provincial rugby team in the country. That means a team that Waratahs' members and fans are proud of and the team that every rugby-loving kid in NSW wants to play for as they are growing up.
"I want our players to get back their love of the game, to rebuild their confidence in themselves and in the team. I want them to bring back that winning culture at the Waratahs.
"Finally, I genuinely want to express my gratitude to the LA Giltinis' ownership and management for allowing me to take this opportunity and thank the Los Angeles Rugby Community for their support in 2021."
The Chairman of the NSWRU Tony Crawford, in his first major announcement since taking over the role in May, says he is genuinely excited to be making this appointment.
"Darren impressed the Board, our High Performance Committee and others we consulted including Rugby Australia and former players who assisted us in reaching this decision," he said.
"We had a strong list of applicants for the position with many of them being Australian coaches and our shortlist reflected the depth of quality coaches in Australian rugby.
"In the end, Darren impressed us the most with his drive and passion for the job and his commitment to making the NSW Waratahs the leading team in the country.
"And, as a result of that extensive process, the Board was able to reach a unanimous decision to appoint Darren as the 11th Super Rugby coach of the NSW Waratahs in our 25 years of professional rugby."
NSW Waratahs CEO Paul Doorn says it's important to have someone who can bring the experience drawn from his assistant roles, the NRC and Sydney's Shute Shield, to coaching the state's premier team.
"Darren has all the experience that comes from learning the art of coaching over many years and in many different competitions," Doorn said.
"He's had success with the Shute Shield clubs in Sydney and he knows the bush and he knows the players and he can draw on the experience gained at overseas clubs, to bring success to the Waratahs.
"The Waratahs represent all of NSW, the players who come through our pathways know they can graduate from Shute Shield to professional rugby and now we have a coach who not only understands that system, but who comes from that system too.
"He's passionate about bringing that all together and uniting everyone behind the Waratahs and I'm confident we have someone who can lead us to becoming the best provincial team in the country," Doorn said.
Coleman will take up his role at the Waratahs when his commitments in LA are completed in August and following two weeks of quarantine on returning to Sydney.
Darren Coleman's coaching resume:
LA Giltinis, 2021- present: Head Coach
Gordon RUFC, 2019-2020: Head Coach & Director of Rugby
Warringah Rats, 2017-2018: Head Coach & Director of Rugby
NSW Country Eagles 2014-2018: Head Coach & Director of Rugby
Barker College 2017-2018: 1st XV Coaching Consultant Defence
Eastern Suburbs 2014-2016: Head Coach & Director of Rugby
Toyota Shokki Rugby, Japan, 2011-2014: Coaching Co-ordinator & Attack/Backs
ACT Brumbies, 2008 – 2011: Head Coach "A" Team & Academy, Asst Coach – Skills
Media contact: Sharlene King, media office at Southern Cross University, 0429 661 349 or scumedia@scu.edu.au
---