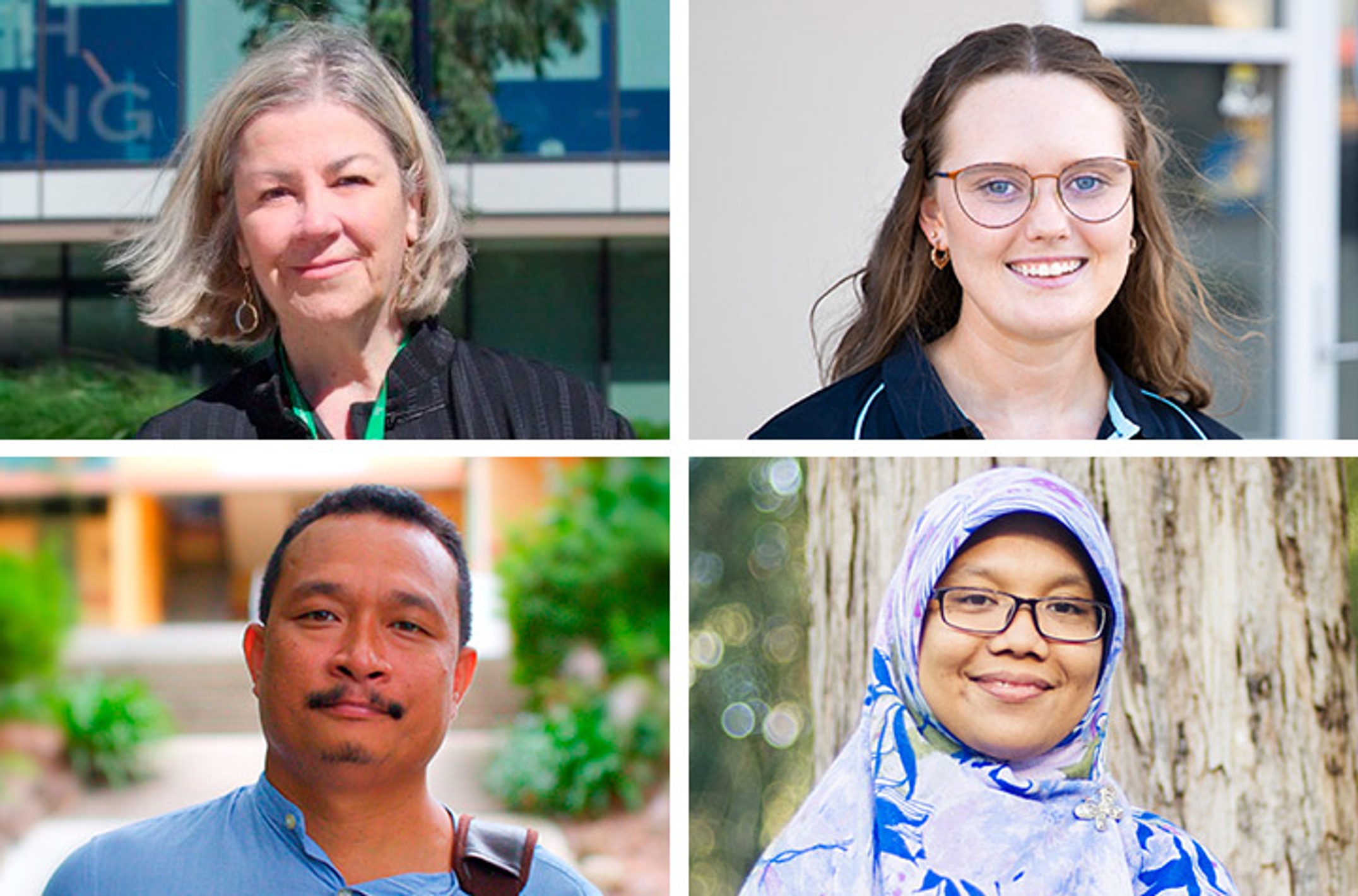 A unique cohort of Southern Cross University graduates who have made extraordinary global achievements in research, community building, healthcare and environmental issues have been acknowledged with the 2020 Alumni Impact Awards.
Alumnus of the Year is Professor Debra Jackson AO, a distinguished nurse scientist and scholar who was the first nurse – and is still the only one – appointed to a Principal Fellowship of the National Institute for Health Research (NIHR)-funded Oxford Biomedical Research Centre. The University award is in recognition of sustained contribution to generating knowledge to enhance the care of National Health Service (NHS) patients in the United Kingdom.
Professor Jackson said it was an honour to be recognised amongst such a diverse range of leaders and innovators emerging from the University.
"One thing Southern Cross prepared me well for was this idea that a good career doesn't just happen, that you do have to plan it and continue in an ongoing education and continual learning so they're all challenges that we have to fit into our lives as professionals. Even when I moved to Sydney I continued to study at Southern Cross online because it is very important to be a lifelong learner."
Southern Cross University Vice Chancellor and President Professor Tyrone Carlin said he was inspired and proud to see the ongoing achievement and success of the alumni community.
"Southern Cross is a young and engaged University with a clear agenda for impact. Each of our outstanding Alumni Award recipients has demonstrated professional and personal dedication to making a profound and ongoing impact and should be congratulated for their incredible achievements," Professor Carlin said.
"For what was a universally challenging year in 2020, our alumni community certainly embraced the challenges presented and reflected the values of Southern Cross in their endeavours. I am particularly proud of the worthy achievements of this year's award recipients that reflect the University's focus on impacting critical issues facing Australian's and the world."
Visit scu.edu.au/alumni-impact-awards to learn more and connect with our alumni.
The other award recipients are:
Young Alumnus of the Year - Nikita Austin
Nikita is a speech pathologist who is passionate about working with rural, regional and Indigenous communities to improve access to healthcare. She has pioneered the first Indigenous-friendly communication board.
"I noticed that there was a bit of a gap in the services that we provide for Indigenous Australians so I created a NAIDOC Week communication board," Nikita said. "We distributed them to probably over 200 Indigenous people in the Port Stephens area inside information packs the NSW health district had created for our local area. It's been a highlight of my career to have been able to pioneer something like that."
International Alumnus of the Year – Mong Marma
Kyasingmong (Mong) is from the remote village of Dongnala in Bangladesh. As a Legal and Justice Studies graduate, Mong has worked in countries around the world to protect the rights indigenous communities, at-risk human rights lawyers and defenders, and civilians impacted by ceasefire-related violence.
"My long-term objective personally is to enrich my understanding of my own culture," Mong said. "I want to work with indigenous communities so there can be some positive social change. We are part of this global movement of indigenous people asserting our rights. It's been a great experience in a sense of who/where I came from and who I am now."
Community Impact Award – Aula Sakinah Muntasyarah
Aula is a champion of agroforestry and community programs that solve environmental problems while creating revenue streams. She has worked with young farmers in West Lombok in Indonesia to increase their knowledge of sustainable agroforestry systems including soil management.
"Lombok is famous for agriculture and this project can achieve many goals, providing the solution for waste management on the island but also cheaper organic feedstock and compost for farmers," Aula said. "We can build a world where zero waste is a reality not a concept, and our communities and the environment benefit."
Media contact: Southern Cross University Media and content team, content@scu.edu.au
---