View all news
Chancellor's Art Prize winner draws on the Spirit of Country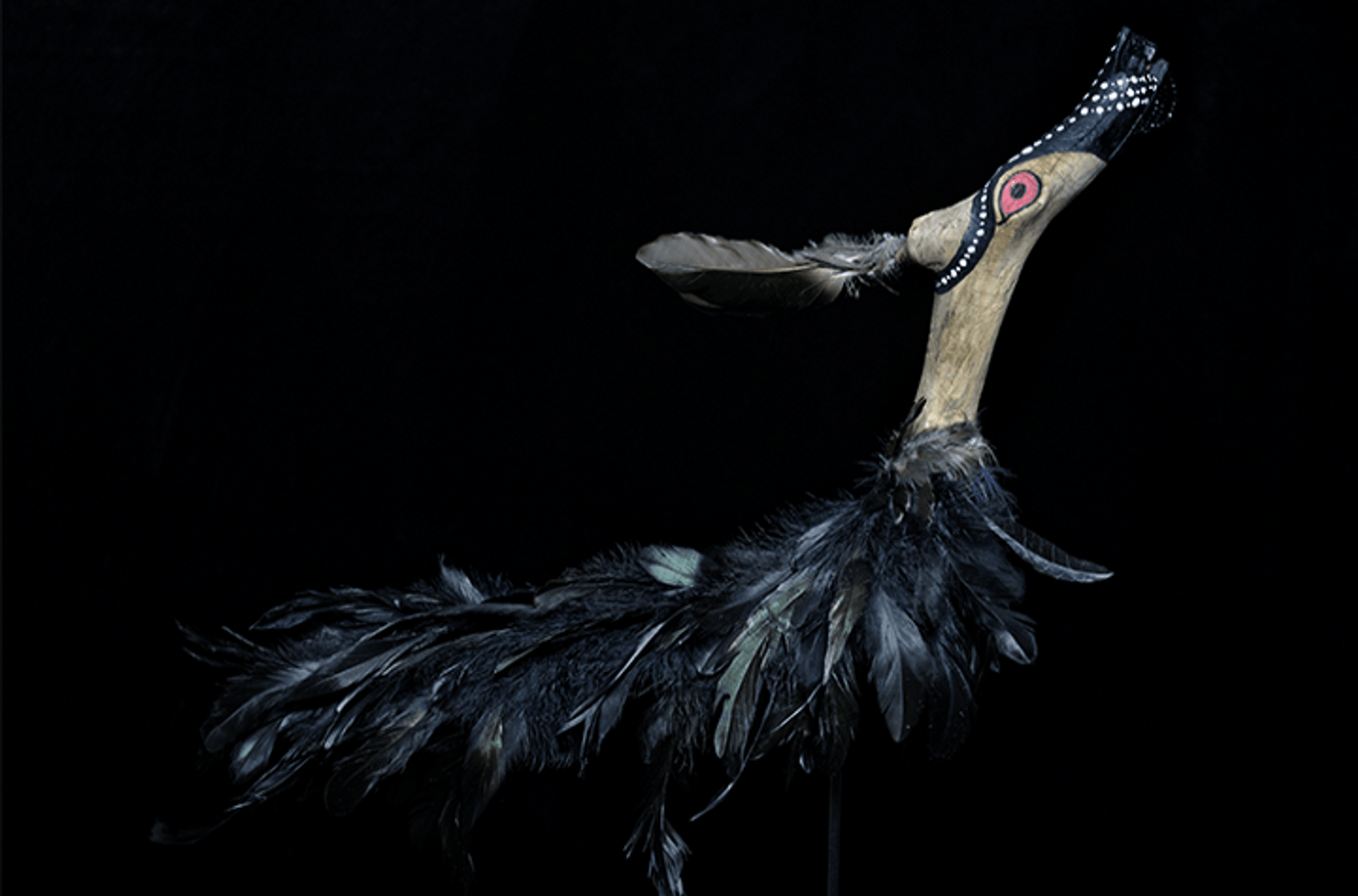 Bachelor of Art and Design student Jennifer Rowe has won the Southern Cross University Chancellor's Art Prize with her works that embody and represent the Spirit of Country.
The Chancellor's Art Prize is an annual acquisition award for excellence in contemporary visual art. This year the prize has increased to $3,000. Two of Jennifer's artworks, Ocean Treasures and Black Duck Song will be introduced to Southern Cross University's Art Collection.
"I feel really honoured to win the Chancellor's Art Prize," said Jennifer.
Jennifer's artwork draws on her Trawlwoolway culture and uses traditional and natural materials to represent the living and spiritual entities of the land, including animals, trees, rocks, mountains, rivers and sky.
"My artworks are about contemporary issues being addressed, highlighted and communicated through the use of natural or found materials which have no or very small impact on the environment," Jennifer said.
"Artists do not need to use materials that damage the environment or contribute to global warming to communicate and express ideas, knowledge, emotion and feelings. We can all work more sustainably."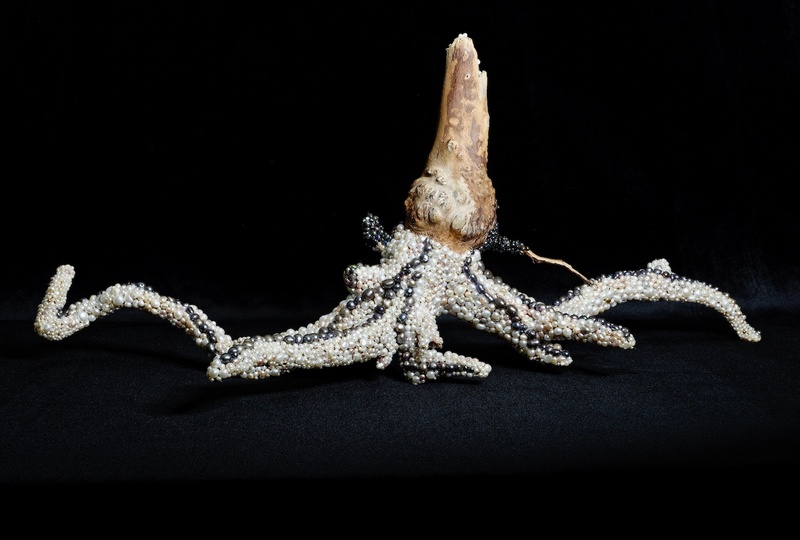 Ocean Treasures was created using driftwood and salt and freshwater pearls to depict an octopus while Black Duck Song uses driftwood, feathers, acrylic paint, ochre and jet to portray Indigenous song-lines that runs along the east coast of Australia. In the Bundjalung nation, where Southern Cross University's Lismore campus is located, the song references gnibi the black swan and is the namesake of the University's Gnibi College of Indigenous Australian Peoples.
"I spend a lot of time outside in the environment and I'm always wondering how I can better care for Country," said Jennifer. "I see all the natural elements, like the rocks and the trees and the leaves and the water, as part of me. So, when I see driftwood especially, I see Spirit in them or I see beings."
The body of work took six months to piece together, though Jennifer said adhering the pearls to driftwood for Ocean Treasures was a particularly arduous exercise.
"I love jewellery. I love pearls and sparkly things. But the more I started to understand about mining and the cost of adorning ourselves in these beautiful things, the more they started to sit very uncomfortably with me. That was why I decided to use pearls," Jennifer said.
The selection panel included Southern Cross University's Chancellor Sandra McPhee AM, Course Coordinator of the Bachelor of Art and Design and Senior Lecturer Dr Marian Tubbs, and Curator at Lismore Regional Gallery Kezia Geddes.
When announcing the winner, Chancellor Sandra McPhee AM said, "our students have demonstrated incredible talent through their artworks. Jennifer's body of work beautifully entwines her culture, history, storytelling and passion for the environment.
"I am thrilled to see Jennifer's work showcased as part of Southern Cross University's Art Collection. Jennifer should be proud of this accomplishment," she said.
Jennifer will continue her studies next year, completing a Masters program with Queensland College of Art.
"I'm really looking forward to expanding my sculptural practice using natural materials," she said.
Congratulations to Jennifer and all of the students that submitted brilliant work.
Learn more about studying the Bachelor of Art and Design.
---