View all news
Lockheed Martin Australia employee honoured with Alumni Impact Award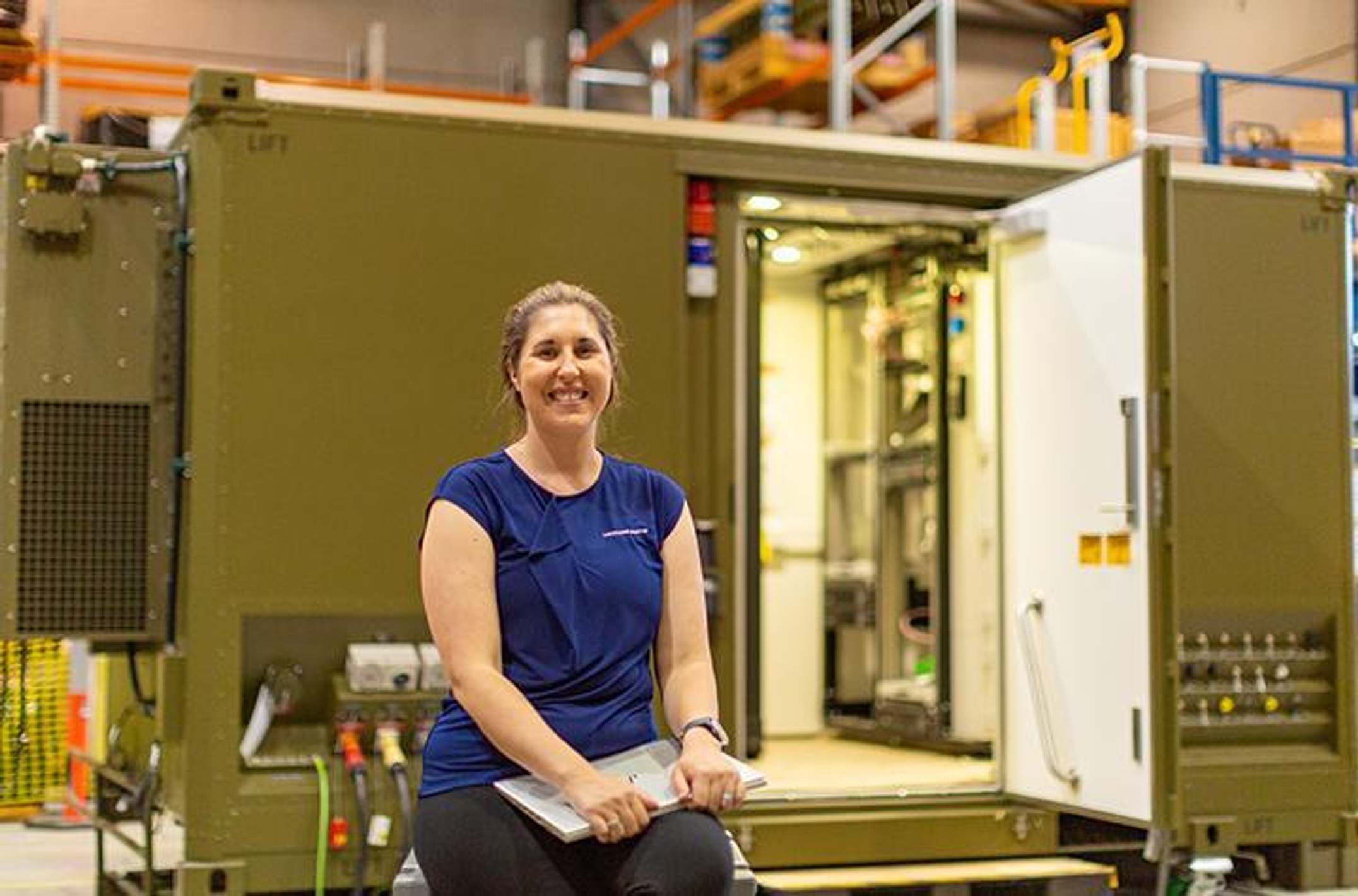 Lockheed Martin Australia and Southern Cross University are proud to congratulate Elizabeth (Lizz) Wells as the recipient of the Early Career Alumnus of the Year 2022 at the Southern Cross University's Alumni Impact Awards.
The Early Career Alumnus of the Year award recognises a graduate who completed their degree in the past five years, demonstrating significant achievements in their chosen field of endeavour and outstanding service to the community or profession.
With a background in Environmental Science and Data Management, Ms Wells joined Lockheed Martin Australia in 2018 as a Configuration Analyst, before going on to complete a Bachelor of Business with Southern Cross University in 2019. Promoted to Engineering Processes and Information Systems Associate Manager in 2021, Ms Wells intends to pursue a Master of Engineering Management, also at Southern Cross University.
During her time at Lockheed Martin Australia, Ms Wells has supported the delivery of a variety of defence programs, including the Tactical Air Defence Radar System (TADRS), the Deployable Data Management System (DDMS) Cabins and F-35 sustainment and training.
In 2020, Ms Wells was recognised by her peers for her contributions to the organisation, winning the Lockheed Martin Australia and New Zealand Employee Excellence Rising Star Award.
LIZZ WELLS: The F-35 is a stealth supersonic fighter jet that's designed to go undetected and protect Australia from current and emerging threats. I'm Lizz Wells I work for Lockheed Martin Australia. I'm an engineering processes and information systems associate functional manager.
The Royal Australian Air Force has purchased 72 F-35s from Lockheed Martin in America. We're located next to the RAAF base Williamtown just outside Newcastle. I lead a team of data and configuration management analysts in the area. They work across a variety of Defence programs mainly TADRS which is the tactical air defence radar system and the F-35. So if TADRS can see this part of the airspace and F-35 can see this part of the airspace those two pictures can be put together to the op centre so they can get a bigger picture of what's going on./p>
Most recently the Royal Australian Air Force asked us to make this system mobile. My involvement in making the TADRS more mobile was to ensure that the engineers followed the engineering change process this is providing governance and oversight for the engineers in moving from the previous design to the new design that you can see behind me which is a 14-foot cabin about three times smaller than the previous.
In 2020 I won the Lockheed Martin Rising Star Award for Australia and New Zealand for my ability to provide strategies, development plans and implement solutions in a roll out of a new corporate data management tool. When I was younger I really didn't know what I wanted to do with my career and I actually didn't finish year 12 but I was able to gain entry to Southern Cross University as a mature age student. Working for Lockheed Martin is so fulfilling and rewarding. They've really helped nurture me and grow my career and I absolutely love working here.
"Since joining Lockheed Martin Australia, Ms Wells has proven to be an outstanding analyst and team member, working closely with our industry partners and the customer to support key defence programs," said Warren McDonald, Chief Executive, Lockheed Martin Australia and New Zealand.
"We are incredibly proud Ms Wells is part of the Lockheed Martin Australia team and congratulate her on this well-deserved recognition by Southern Cross University."
Professor Tyrone Carlin, Vice Chancellor and President of Southern Cross University, said: "The Alumni Impact Awards have a proud heritage of recognising exceptional talent pursuing extraordinary careers, and Ms Wells' contribution to Australia's national security endeavours makes her a worthy recipient of the Early Career Alumnus Award."
"Ms Wells is positive proof of the power of education to transform careers, and we are delighted she is continuing to pursue further learning opportunities through Southern Cross University."
Lizz Wells reflected on the win.
"My Southern Cross University degree is far more than a piece of paper. In addition to technical skills, my education equipped me with the life experience and work ethic I needed to pursue my goals and excel in my early career. I am grateful to my colleagues and mentors at Lockheed Martin Australia for their ongoing support to deliver real outcomes and solutions for the customer, while also allowing me the opportunity to pursue my passion for learning," she said.
About Lockheed Martin Australia
Headquartered in Canberra, Lockheed Martin Australia is a wholly-owned subsidiary of Lockheed Martin Corporation. The company employs more than 1,200 people in Australia working on a wide range of major programs spanning the aerospace, defence and civil sectors. www.lockheedmartin.com/en-au
Media contact: Sharlene King, media office at Southern Cross University, 0429 661 349 or scumedia@scu.edu.au
---