View all news
Southern Cross partners with EPA for a plastic-free future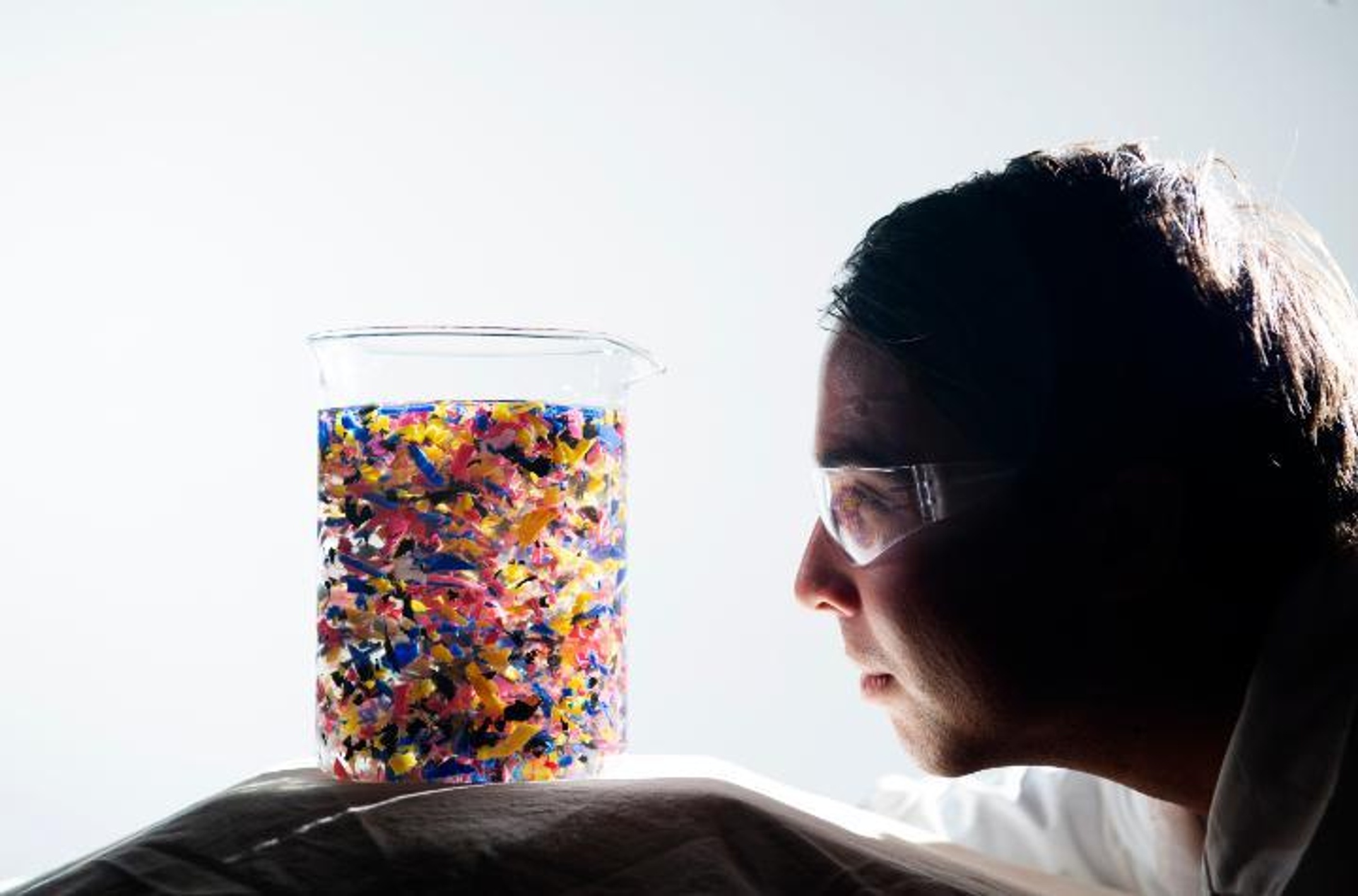 To coincide with Plastic Free July, Southern Cross University has partnered with the NSW Environment Protection Authority (EPA) to supercharge the transition away from single-use plastics.
The University will deliver a suite of initiatives, including innovation challenges and 'hackathons' to promote change throughout schools, the University, industry and the broader community.
Business and entrepreneurship expert Dr Owen Hogan from the University's Faculty of Business, Law and Arts said the educational resources will focus on the role entrepreneurialism can play in developing environmental solutions. Dr Hogan is currently working with the Australian Meat Processing Corporation on a project aimed at tracking and diverting plastics from landfill.
"This program will build students' knowledge about the sustainability challenges that plastics present. They will form ideas and prototype solutions that can help phase out single-use and problematic plastics," Dr Hogan said.
"The implementation of circular economy principles around plastics is vital for the future of the planet. Students and teachers play a critical role within the innovation system to help drive change."
Southern Cross will deliver the educational program as a sustainability partner of the NSW Government, receiving $89,500 in funding to deliver the program over 12 months.
Minister for Environment James Griffin said the NSW EPA is funding community champions to inspire others.
"The NSW Government is on a mission to reduce our reliance on problematic single-use plastics because we need to seriously decrease the amount of plastic entering our environment as litter or landfill," Mr Griffin said.
"We're delivering almost $900,000 in funding support for 17 organisations to educate communities. As we pivot away from single-use plastics, these community partnerships will help drive necessary change."
Vice President (Engagement) at Southern Cross, Mr Ben Roche, said that the partnership reflects the University's mission for impact and the role that collaboration plays in meeting the complex challenges of sustainability. 
"At Southern Cross, collaboration is at the heart of how we create impact. The opportunity to partner with the EPA enables the University to further support innovation in our regions through the application of circular economy thinking to the urgent challenge of transitioning away from single-use plastics," Mr Roche said.
"The research we do at Southern Cross is guided by our community partners and is centred on protecting and enhancing our natural systems. Sustainability and regenerative practices sit at the core of our research agenda, one that is delivering positive action on climate change, biodiversity and regenerative agriculture."
As a champion of the circular economy model in the Northern Rivers, Southern Cross is also partnering with local industry to reduce waste while creating jobs and driving innovation.
The ReCirculator project, led by Southern Cross University, connects NSW Northern Rivers businesses in a circular economy ecosystem. The ReCirculator project acts as an economic growth driver by saving costs, improving productivity, regenerating resources and creating resilient jobs.
Find out more about the ReCirculator Project here: https://www.scu.edu.au/engage/recirculator/.
Program contact: Rhianna Poole, Partnerships Officer at Southern Cross University 0423 322 476 or rhianna.poole@scu.edu.au
---