View all news
Term 2 kicks off as Lismore students return to campus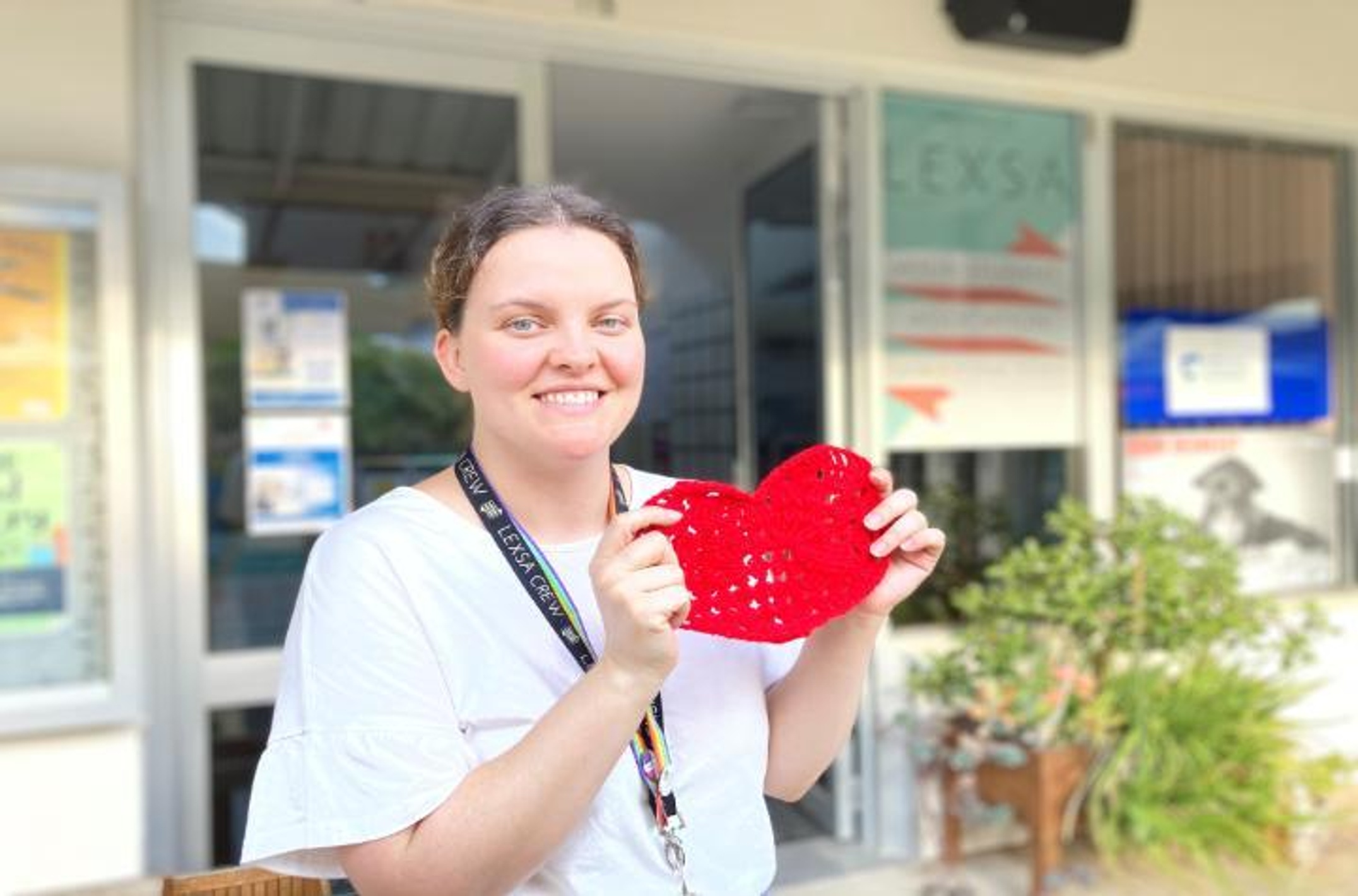 It was a particularly sweet start to Term 2 for Lismore students today as they returned to campus for the first time since the devastating February and March floods.
First-year Bachelor of Nursing students Kiana and Gina said it was fantastic to have their first face-to-face classes after most Lismore students studied Term 1 online.
"It's so exciting to be back on campus and to interact with everything that is happening. We're getting to see what our placements will look like and also forming a study group from students within our class," Kiana said.
Gina said she was particularly keen to resume practical classes.
"We've been learning about falls assessments and correct lifting techniques for working with patients. You gain those essential skills through hands-on experiences in the classroom," she said.
Fourth-year Environmental and Marine Systems student Emily said there was an exciting buzz in the air. "I just love seeing everybody getting together to catch up with each other. Being back with old friends, just this sense of community and togetherness with each other is really cool."
Preparing for Success Program student Mia was enjoying her first time on the University campus. "I'm really loving the sense of community here. The campus has state-of-the-art-facilities and there's a lot of people here that are happy to help."
Second-year Education student Brandon agreed. "We've been missing this so much with COVID restrictions as well, it's so nice to get back to all of this and just enjoy life," he said.
Student Association Lexsa provided a free subway lunch for students as well as music and activities to celebrate the return to campus. Lunch vouchers will be available Tuesday and Wednesday for students with another free lunchtime music gig on Wednesday. Adding to the existing food outlets in the Plaza will be new food trucks and a coffee van in front of the Gym & Pool.
The campus has seen significant changes over the last two months. It's been an evacuation centre and recovery hub for hundreds of people and dozens of community services. Two schools now reside on campus. A recovery hub is operating out of the Deck&Lounge premises with insurance and community services available for people who have been affected by floods.
Head2Health is operating out of P block, providing space for mental health services alongside general practitioners and allied health professionals who are operating from the P Block Health Clinic, where pathology services are also located. A Business Hub set up by Business NSW is operational in A Block, providing an essential space for people to reboot and re-imagine commercial activities.
---