A strong passion for helping others inspired international student from Czechia, Martina Svoboda, to take a leap of faith and make a career change to pursue nursing.
Martina had completed her Masters in International Relations when she realised the health field was the right path for her.
In 2022, Martina enrolled in the Diploma of Health at Southern Cross University, a pathway course into numerous Bachelor-level health degrees. She said it has been a great entry point into studying in a new field.
"The highlights have been learning about biology and how the human body works. The teacher makes it very interesting. Looking at chemistry from a practical point of view has also been good," she said.
For Martina, working in the health field is in her blood. Both her parents worked in an intensive care unit, which had a strong impact on her.
"My dad is a doctor and my mum was a nurse before she passed away. I pretty much grew up in a hospital and always wanted to pursue a medical career," she said.
"I am looking forward to helping people and being hands-on and learning more about the field in general. I realise that it's a challenging job but at the same time I think it's rewarding."
On completion of the Diploma of Health, Martina plans to study the Bachelor of Nursing with the ultimate goal of completing a degree in medicine.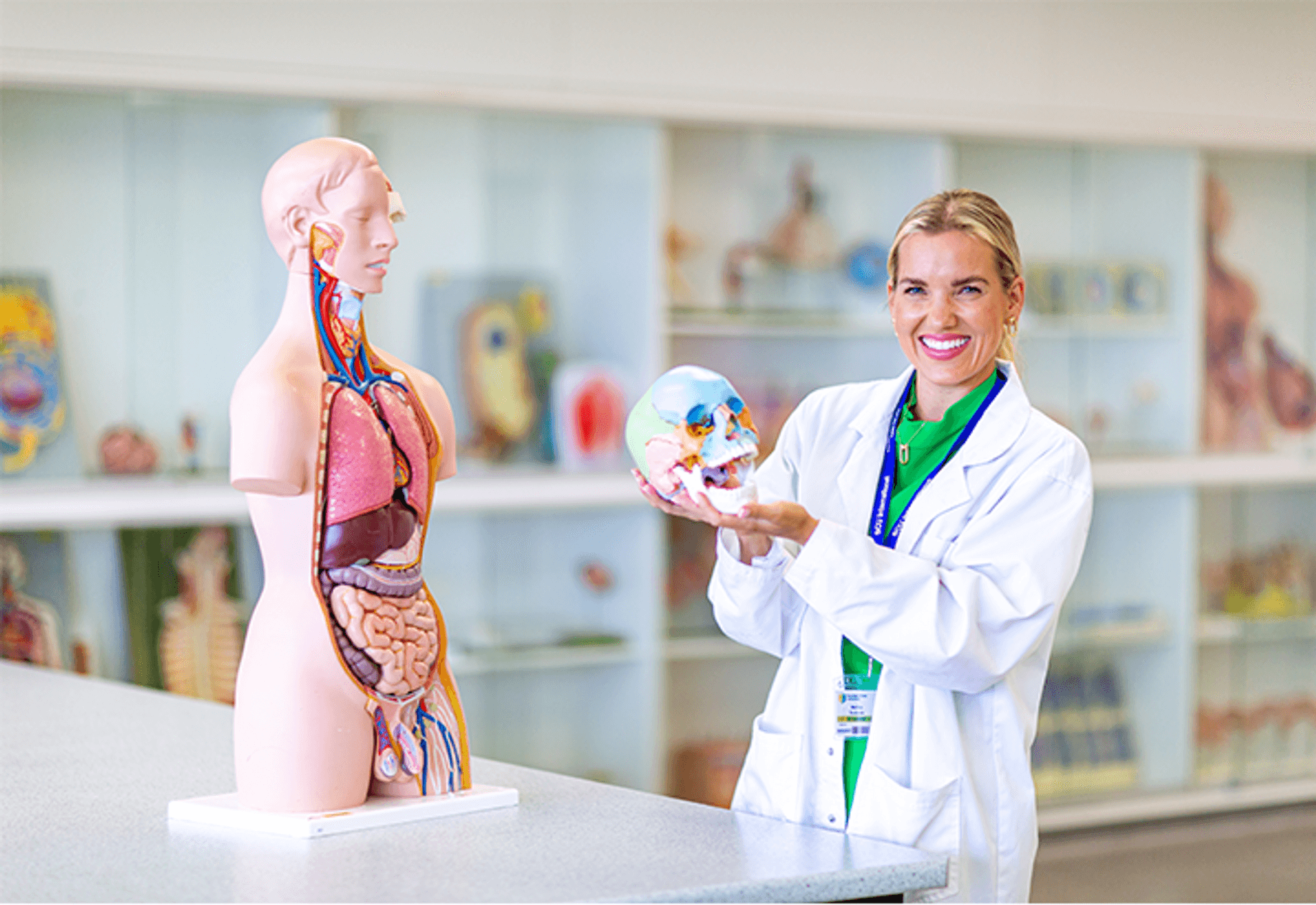 So my name is Martina and I come from the Czech Republic, Prague to be more specific. And I'm here at Southern Cross University. I'm studying actually the Diploma of Nursing leading to the Bachelor of Nursing later next year. I feel like it runs in my family blood. My dad is an anaesthesiologist. He's actually the Head of Intensive Care Unit back in the Czech Republic. And my mum was a nurse at the Intensive Care Unit as well. It's actually I realised that that's actually what I've always wanted to do and finally decided to pursue this medical career.
I've been really enjoying it so far. It's it's challenging, I'm not gonna lie, like it's so many new stuff I've got to learn and understand but what I really found very helpful about the course is that it's so practical compared to the educational system I'm used to from Europe.
It's a it's really the teacher is excellent at explaining how the body actually works, why it works this way and I never actually looked at that from that perspective, so I found it super handy and interesting. Got to say it's a gorgeous campus, I really love it here. The design of the buildings is just spectacular and even all the staff have been super helpful and yeah hands-on like straight from the beginning.
So I've had a great experience so far. I believe it's actually the most rewarding job you can ever do. I've tried working in sales, I had my own restaurant, I've travelled the world, I've seen stuff and I I know it might sound like the biggest cliché but I actually really do feel like I want to help people and this is the best way to do it, I think, to be actually hands-on and work in hospital. As I said, I grew up in hospital and I've always seen what my dad and mum used to do and I I've always found it fascinating and I'm so glad that I might actually get the chance to do it myself.
---